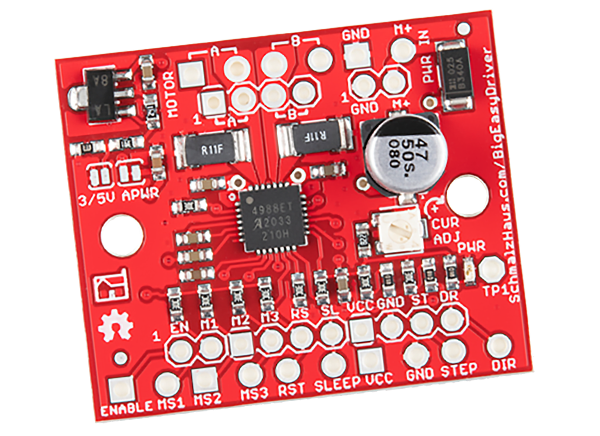 Motor
SparkFun Big Easy Driver Kit
SparkFun Big Easy Driver Kit is ideal for robots, automatic dog doors, and moving platforms. The Big easy driver kit can drive up to a maximum of 2A per phase of a bipolar stepper motor. This driver is a chopper micro-stepping driver that defaults to a 16 step micro-stepping mode. The...
Continue Reading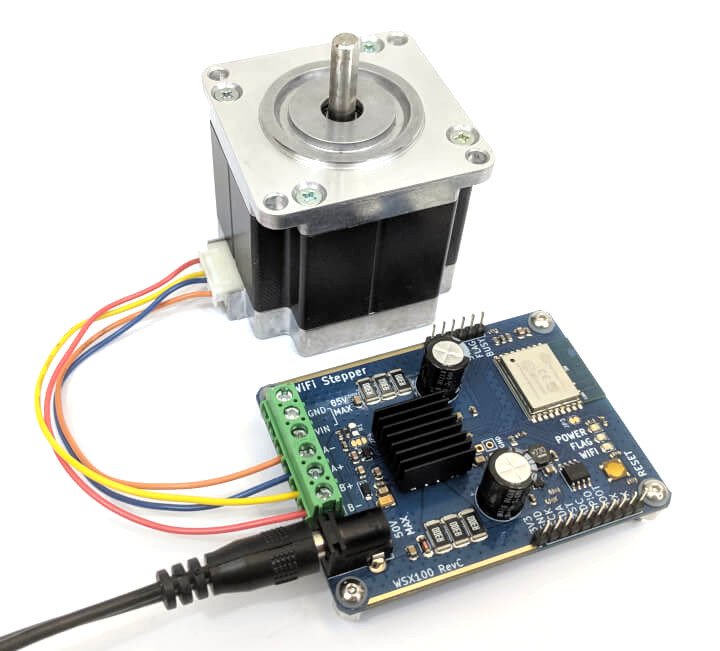 IoT
Motor
Wi-Fi Stepper motor Controller
Control over Wifi and enable IoT interface for any stepper motor all the way up to 85V and 10A rms. Wi-Fi Stepper is a feature-packed, easy-to-use, stepper motor controller accessible over Wi-Fi. It can handle small to big stepper motors under high current. You can send crypto-secured...
Continue Reading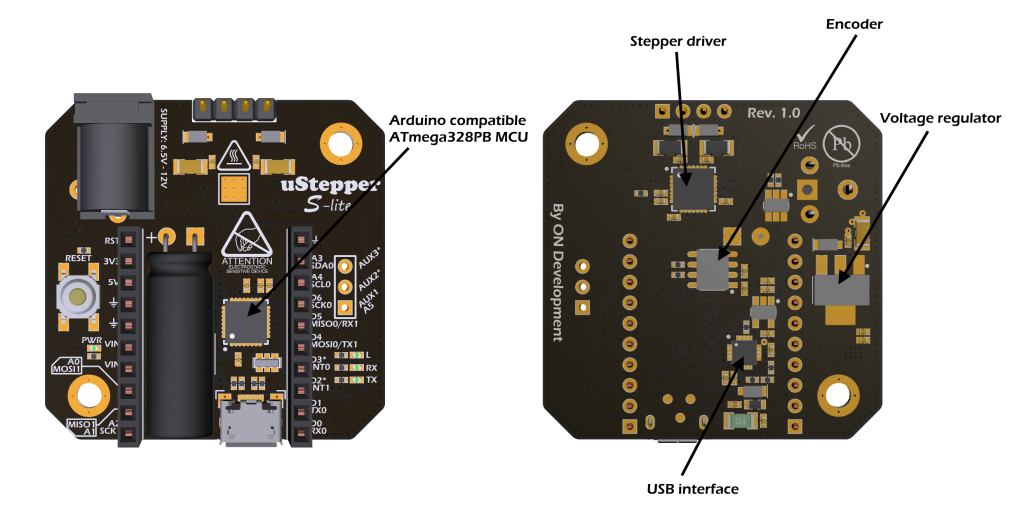 Motor
uStepper – Controlling Stepper Motor with ease
But what is uStepper? In short, uStepper is a product, improving performance of a motor type called "stepper motors". Stepper motors are used in a wide range of applications where you have to move something, a certain distance, precisely! For example, they are used in your inkjet...
Continue Reading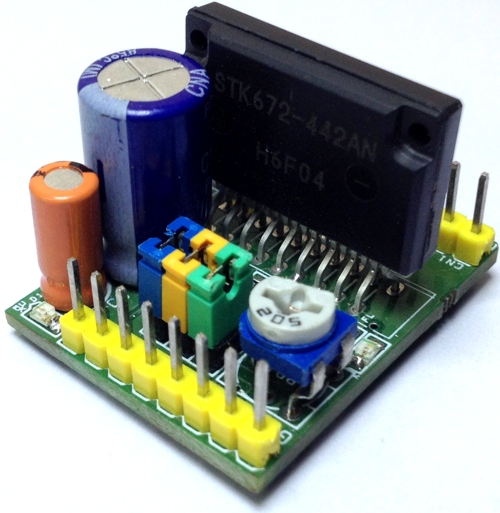 Motor
3.5A Unipolar Stepper Motor Driver
Unipolar stepper motor driver can drive unipolar stepper motor up to 3.5A and supply range is 10 To 50V DC. The board has been designed using STK672-442AEN IC.  The STK672-442AN is a hybrid IC for use as a unipolar, 2-phase stepper motor driver with PWM current control and...
Continue Reading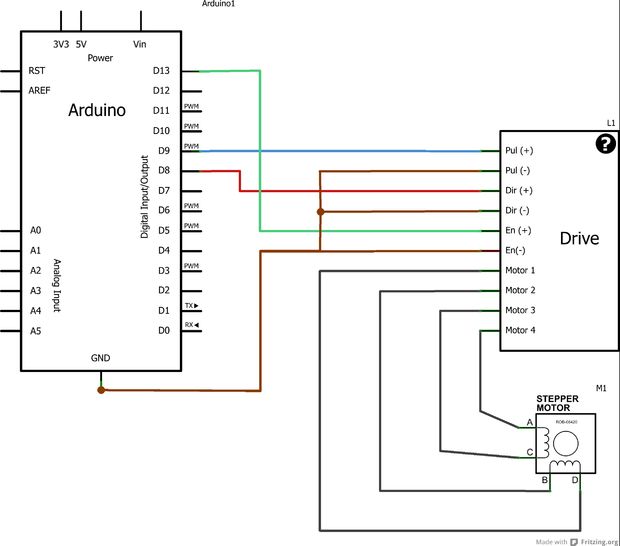 Arduino
Motor
Control Nema Stepper Motor With Arduino
Robokits @ instructables.com have an article describing stepper motors and how to drive them using Arduino. They write: Lots of People want to build Them own small Cnc machine . they started with drives stepper motor but they stacked in controller Programming . In this instructable...
Continue Reading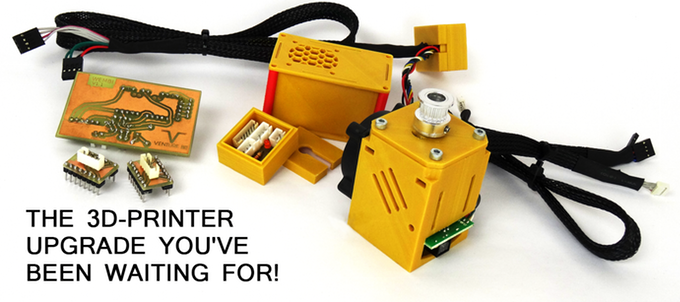 Motor
Wembi – Closed Loop Motorupgrade for 3D Printer
TeamVenture-Bit tipped us with their kickstarter campaign. It's about a closed loop motor upgrade kit that will enable your 3D printer to print faster, silently and more consistently. Check it out. Boasting an advanced PID compensation system that detects issues while your 3D printer...
Continue Reading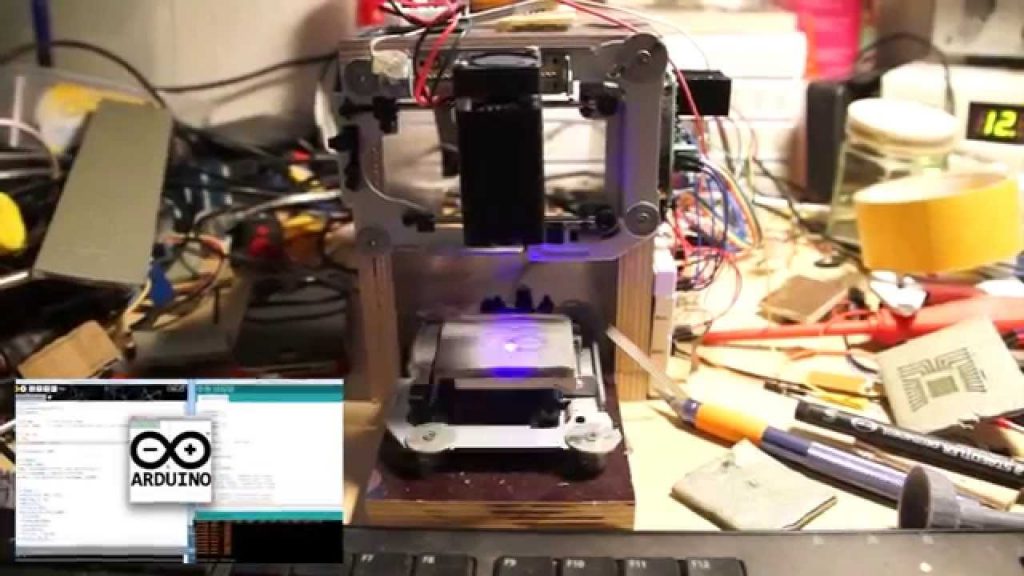 Arduino
Arduino – Processing Laser CNC Project
Neumi @ github.com has build an Arduino based CNC project and source files are provided. This is my scratch build Laser CNC Engraver and PCB Exposer. It uses a 150mW 405nm laser diode and two CD drive motors and mechanics. A Processing sketch calculates the position of the pixels...
Continue Reading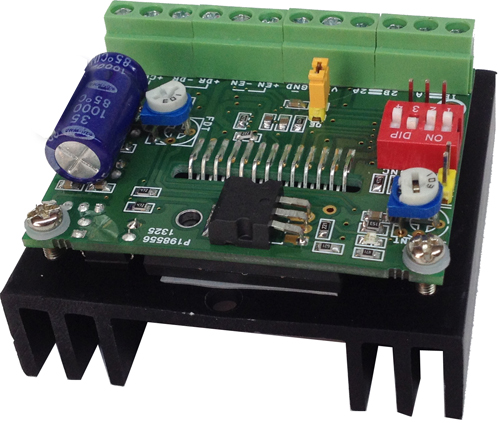 Motor
4A Bipolar Stepper Motor Driver Based on LV8727E
The Project is based on LV8727E IC from ON Semiconductor. The LV8727 is a PWM current-controlled micro step bipolar stepping motor driver. This driver can provide eight ways of micro step resolution of 1/2, 1/8, 1/16, 1/32, 1/64, 1/128, 1/10, 1/20, and can drive simply by the step...
Continue Reading