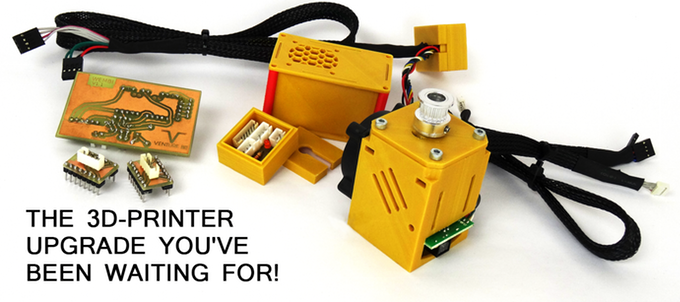 Wembi – Closed Loop Motorupgrade for 3D Printer
TeamVenture-Bit tipped us with their kickstarter campaign. It's about a closed loop motor upgrade kit that will enable your 3D printer to print faster, silently and more consistently. Check it out.
Boasting an advanced PID compensation system that detects issues while your 3D printer or other CNC based machine is moving,

Wembi readjusts itself to eliminate printing problems and help you get the perfect prints fast!
Wembi – Closed Loop Motorupgrade for 3D Printer – [Link]