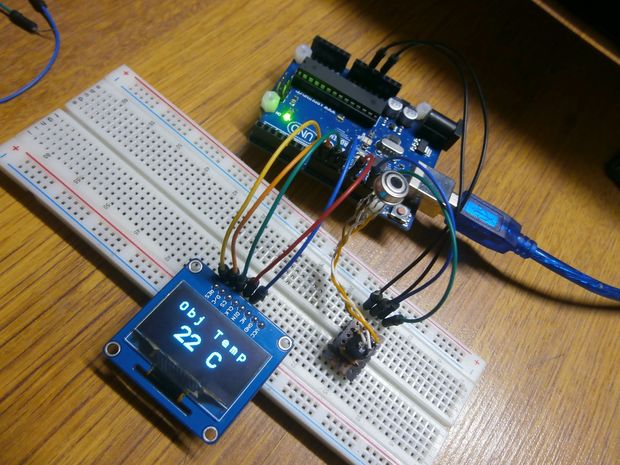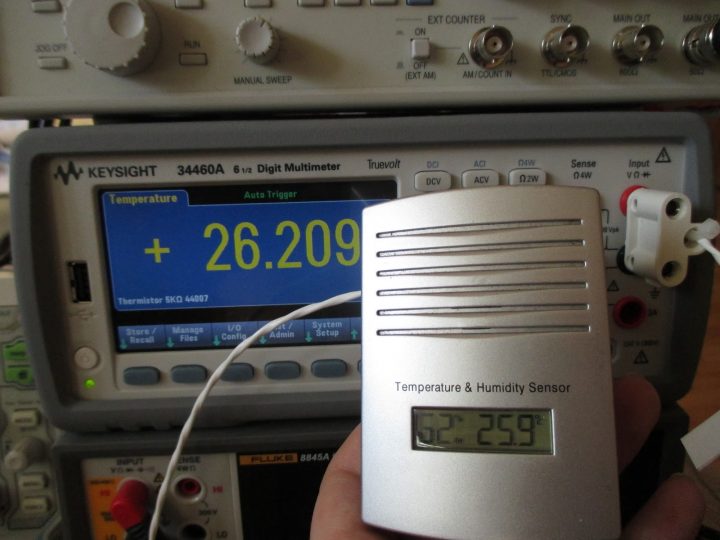 Sensor
Hacking home weather station transmitter
Bob hacked a home weather station transmitter and made a home thermometer from it. He writes: Recently I've found this piece of electronic on the dumpster, it was looking interesting - compact case with battery holder, LCD display, temperature and humidity sensor. It has also radio...
Continue Reading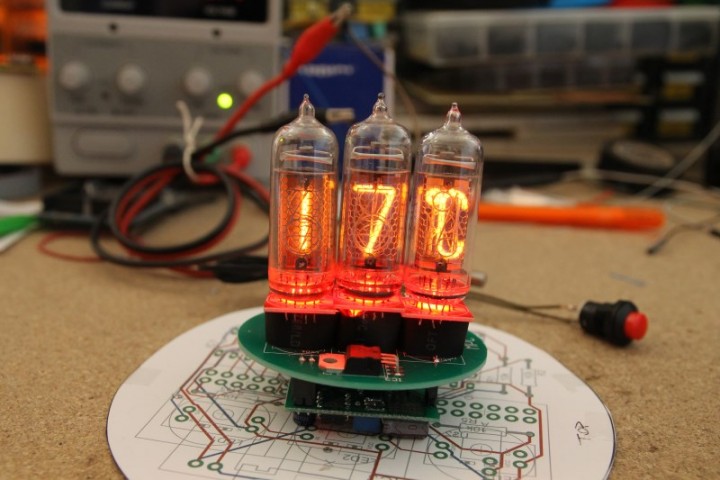 Test/Measurements
Nixie thermometer
Luca Dentella has build a Nixie thermometer to measure the temperature of the liquid cooling system, file are available on Github. I decided to log the design and the development of the project in ten blog posts. They show my "divide et impera" approach: I divided the whole...
Continue Reading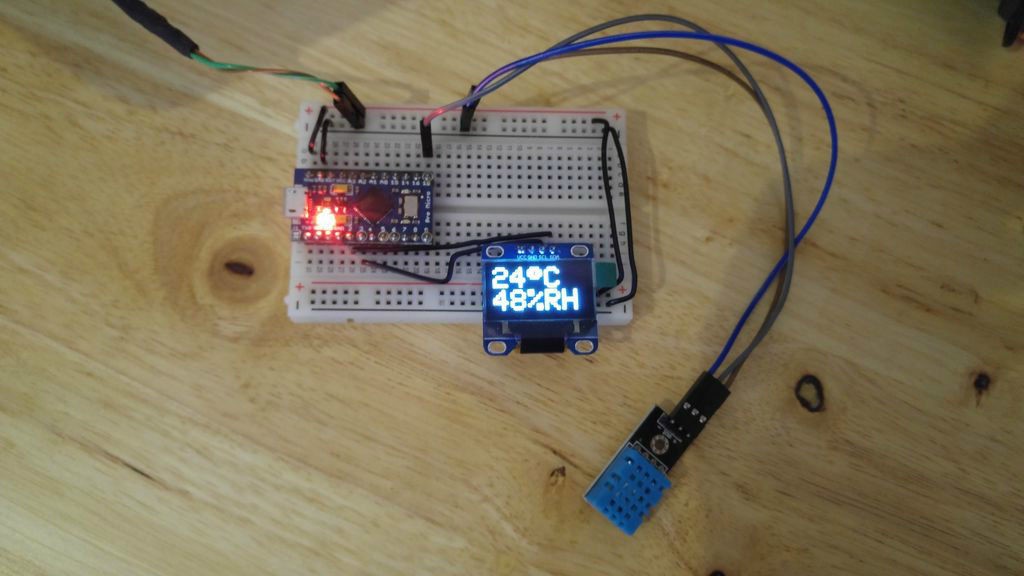 Arduino
Quick Arduino Hygrometer with OLED display
jazzycamel @ instructables.com has published an Arduino based Hydrometer with OLED display. It uses an Arduino Leonardo Pro Micro, an Adafruit SSD1306 OLED display and DHT11 digital temperature and humidity sensor. We have been having some condensation and mould issues in our...
Continue Reading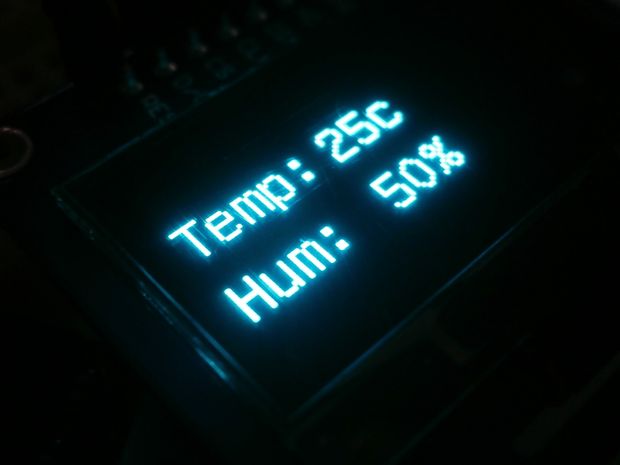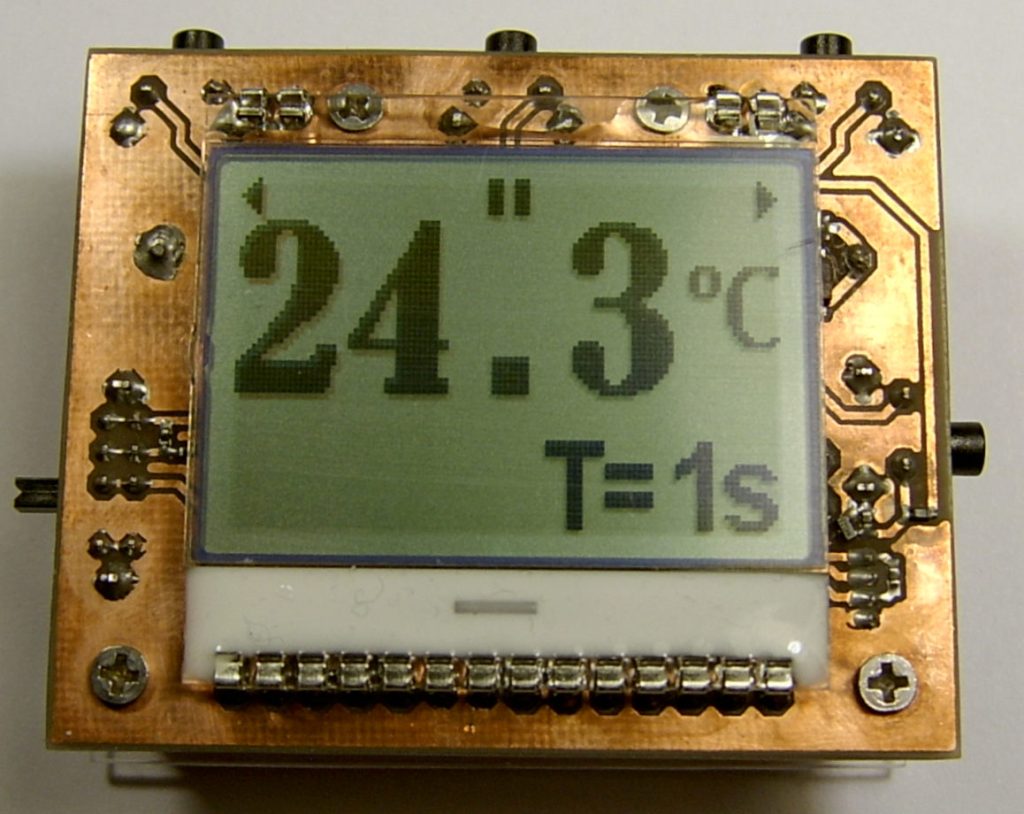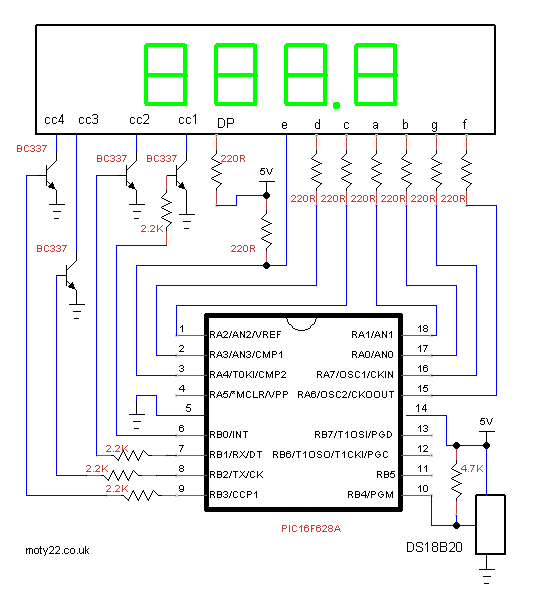 Mcu
4 Digit Thermometer using DS18B20 and PIC16F628A
moty22.co.uk has a PIC16F628A based thermometer using DS18B20 digital sensor. Counter based on PIC16F628A . Included C code and circuit diagram. Displays -55 to 125 centigrade. The temperature is read every 15 seconds, can be changed in the code. The math is using integers to...
Continue Reading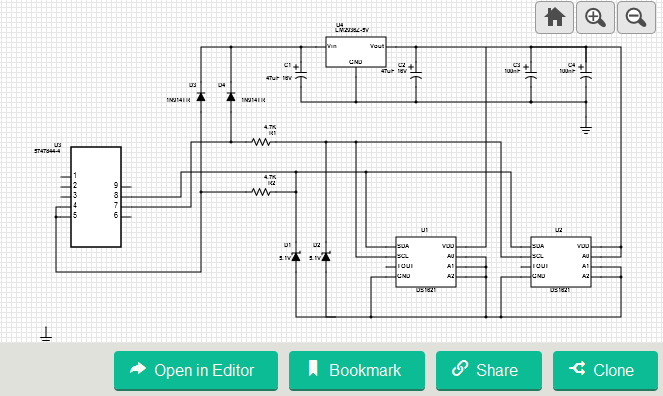 Sensor
PC Thermometer Using D-sub Connector
One of the element in medical is the temperature, it prevents the buildup of humidity in the operating room, prevents the doctor and nurse from sweating while operating and refrigeration of medicines. In medical applications, reliability of the components is critical. The TE...
Continue Reading