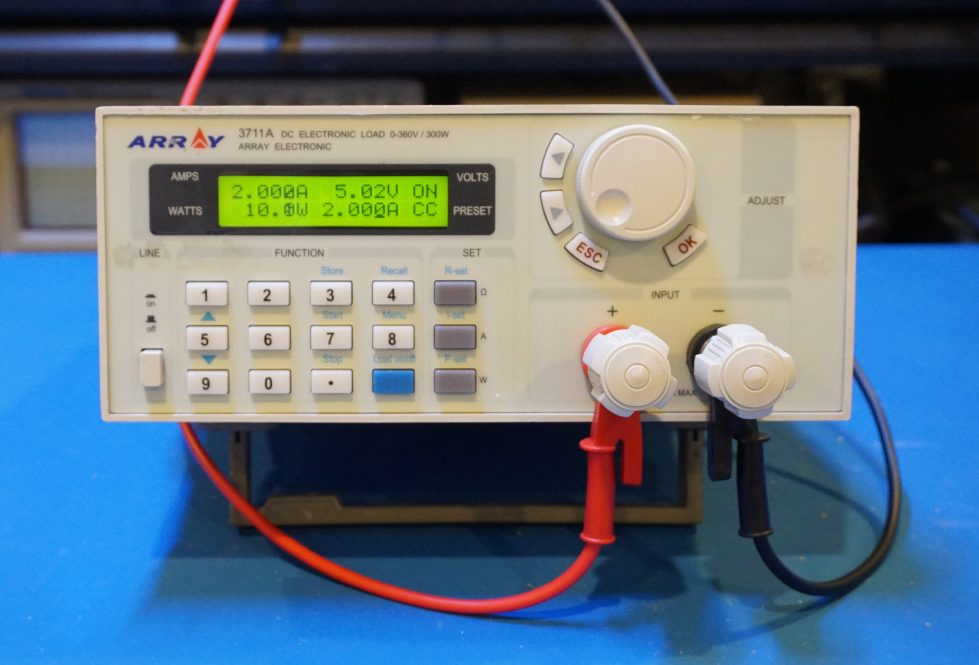 Teardown of an Array 3711A 300W DC electronic load
Kerry Wong did a teardown of an Array 3711A 300W electronic load. He writes:
The Arrary 3711A can sink 300W with a maximum load current of 30A and maximum load voltage of 300V. It can be used in constant current, constant power or constant resistance mode and can be controlled remotely via an RS232 interface. The entire unit is actually quite compact given the amount of power it is capable of dissipating. This can be largely attributed to the efficient forced-air cooling system it uses. There are four fans all together. Two are sitting at the bottom of the chassis that sucks in air. The air then flows through the heatsinks and the hot air gets blown out from the back via another two fans.
Teardown of an Array 3711A 300W DC electronic load – [Link]
Join 97,426 other subscribers

Archives