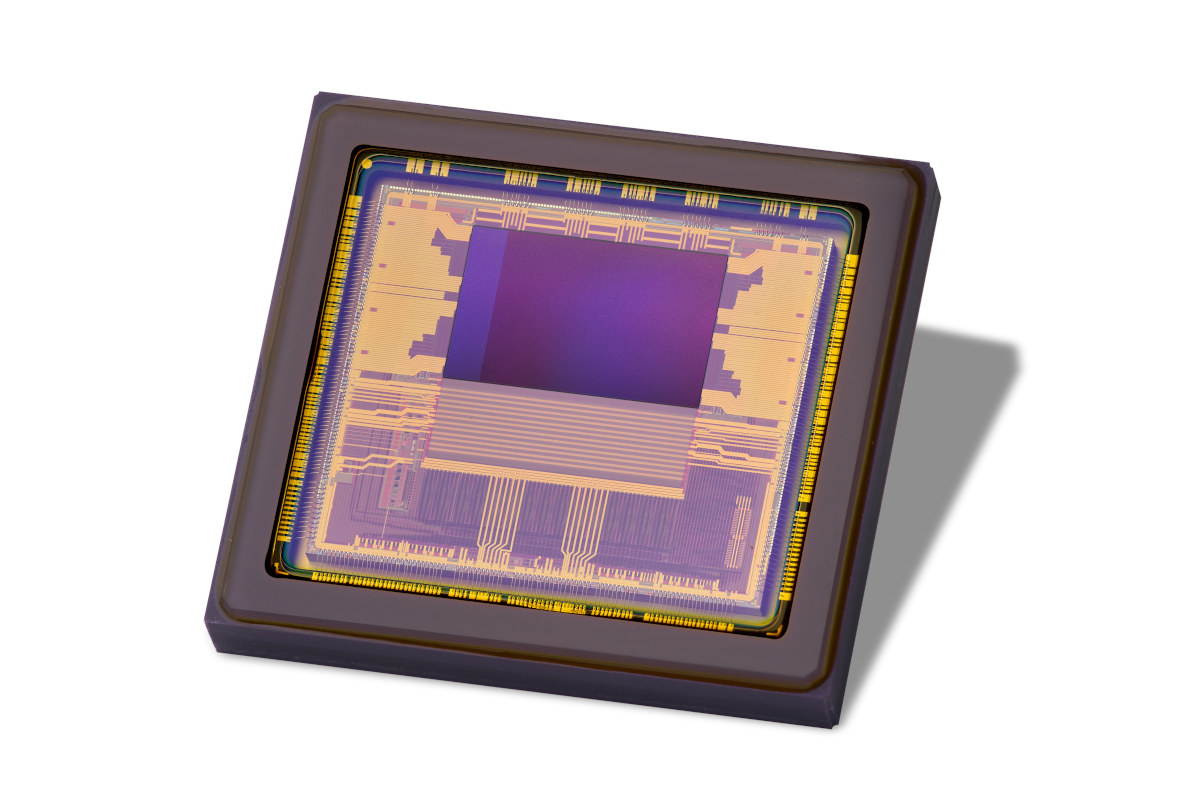 Teledyne e2v's Hydra3D Sensor Pushing the Boundaries of 3D Imaging and Distance Measurement
A time-of-flight sensor (ToF) is a range imaging camera system for measuring distances between the camera and the subject for each point of the image based on time-of-flight, the round trip time of an artificial light signal, as provided by a laser or an LED. Teledyne e2v Hydra3D+ is the latest high-resolution time-of-flight CMOS image sensor designed for real-time 3D detection. The Hydra3D+ sensor features a resolution of 832 x 600 pixels. It also features an aspect ratio of 4:3, making it ideal for mid to long-range distances and/or outdoor applications.
Technical Specifications
The Hydra3D has a resolution of 832 x 600 pixels and an aspect ratio of 4:3 with a frame rate of 416.7 Fps.
The pixel type and size are square, with a three-tap global shutter and a gated global shutter, with a pixel size of 10 micrometers.
The Fill Factor and Quantum Efficiency (FFxQE) of the sensor is 41% at 850 nm and 31% at 940 nm in 2D greyscale mode. The transfer time of the sensor is as low as 10ns. This means that the sensor can quickly read and transfer data.
The readout noise of the Hydra3D is 2.5 electrons RMS, which is a measure of the noise present in the sensor's readout.
The linearity of the sensor is -1% to +1%, which means that the sensor can accurately measure distances. The sensor also has scalable LVDS outputs, which means that it can output data through 13, 7 or 4 channels.
Make the most widely used interface for communication between devices, SPI, the interface of Hydra3D. Its mostly used between microcontrollers and peripheral ICs such as sensors, ADCs, DACs, shift registers, SRAM, and others. The sensor supports distance measurement and greyscale acquisition modes, as well as high dynamic range and programmable exposure time. The sensor also has regions of interest (ROI) functionality, which allows for specific areas of the sensor to be read out. ROI can be set row-wise with up to 4x for distance measurement and 1x for a 2D greyscale image.  The power consumption of the sensor is 2.6 W under certain conditions. The sensor package is ceramic LGA and it can operate in a temperature range of -40°C to 105°C.
Applications of Hydra3D
Some applications include warehouse and logistics management. It involves the coordination of the movement and storage of goods in a warehouse or distribution center. Optimize processes by utilizing robotics and automation technology. Surveillance involves the use of technology such as cameras and sensors to monitor an area for security or safety purposes. Enhance surveillance by using robotics that enables the deployment of drones, robotic cameras, and other mobile surveillance systems.
For further details visit the product page.
Join 97,426 other subscribers

Archives