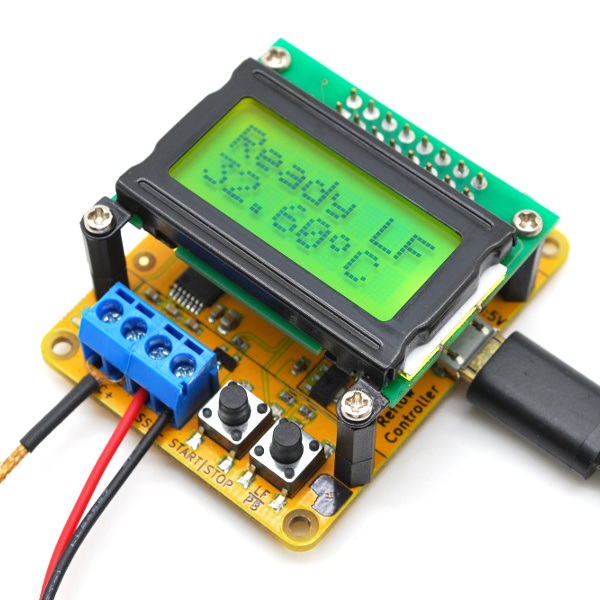 Tiny Reflow Controller with character LCD
Reflow ovens are an important part of the development of PCB for electronic products when using surface mount components. They provide a route through which PCBs can be quickly populated with SMD components, however, for accurate results, the heat across the oven needs to be controlled and timed correctly. To achieve this, manufacturers use a kind of controller, like "Tiny Reflow Controller", and with several DIY reflow ovens being used by makers around the world, we thought it would be a good fit for today's tutorial to focus on the development of DIY Reflow Oven Controller.
As mentioned above, reflow oven controllers are quite important in ensuring just the right amount of heat is applied in the soldering process for SMD components and this importance has led to the development of quite a number of different Reflow oven controller projects, which someone can find on the internet. However, for today's tutorial, we will look at the first version of Rocket Stream's tiny Reflow Oven Controller v1 which is probably the most well tested DIY reflow oven controller on the internet, as it is the one being used by Rocket Stream themselves for the manufacturing of their boards.
Tiny Reflow Controller with character LCD – [Link]
Join 97,426 other subscribers

Archives