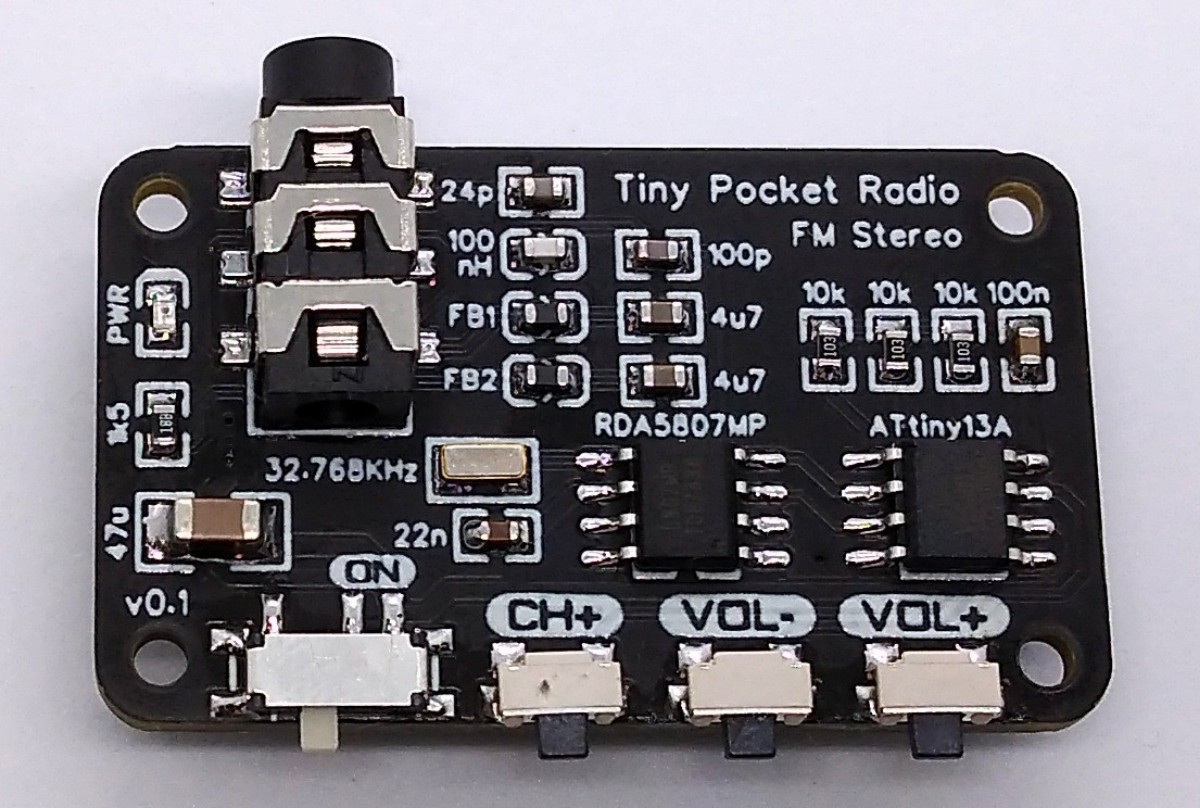 TinyPocketRadio – FM Stereo Radio based on ATtiny13A
Stefan Wagner published another project on github.com. He writes:
TinyPocketRadio is a simple FM stereo radio based on ATtiny13A and RDA5807MP. It's powered by a CR2032 coin cell battery and can drive 32 Ohm headphones via the 3.5 mm audio plug. The board size is 38 x 23 mm. It has a power switch and three buttons: "Channel+", Volume-" and "Volume+ ".

The low-cost RDA5807MP is a single-chip broadcast FM stereo radio tuner with fully integrated synthesizer, IF selectivity, RDS/RBDS and MPX decoder. The tuner uses the CMOS process, support multi-interface and require the least external component. All these make it very suitable for portable devices.
TinyPocketRadio – FM Stereo Radio based on ATtiny13A – [Link]
Join 97,426 other subscribers

Archives