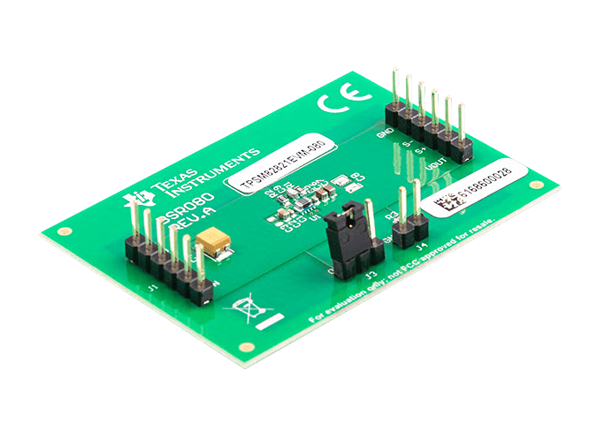 TPSM82823 – 5.5V input, 3-A step-down module with integrated inductor in tiny package
The TPSM8282x device family consists of a 1-A, 2-A, and 3-A step-down converter MicroSiP™ power modules optimized for small solution size and high efficiency.
The power modules integrate a synchronous step-down converter and an inductor to simplify design, reduce external components and save PCB area. The low-profile and compact solution is suitable for automated assembly by standard surface mount equipment. To maximize efficiency, the converter operates in PWM mode with a nominal switching frequency of 4MHz and automatically enters Power Save Mode operation at light load currents.
In Power Save Mode, the device operates with a typically 4-µA quiescent current. Using the DCS-Control topology, the device achieves excellent load transient performance and accurate output voltage regulation. The EN and PG pins, which support sequencing configurations, bring a flexible system design. An integrated soft startup reduces the inrush current required from the input supply. Over-temperature protection and hiccup short circuit protection deliver a robust and reliable solution.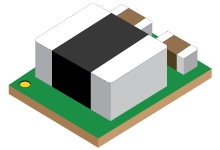 Specifications
1.1-mm profile MicroSiP™ power module
CISPR 11 class B compliant
Up to 95% efficiency
2.4-V to 5.5-V input voltage range
0.6-V to 4-V adjustable output voltage
Fixed output voltages available: 1.2-V, 1.8-V, 2.5-V and 3.3-V
4-µA operating quiescent current
DCS-control topology
Power save mode for light load efficiency
100% duty cycle for lowest dropout
Hiccup short circuit protection
Output discharge
Power good output with window comparator
Integrated soft start-up
Overtemperature protection
2.0-mm × 2.5-mm × 1.1-mm 10-pin µSiL package
12 mm2 total solution size
Internal Block Diagram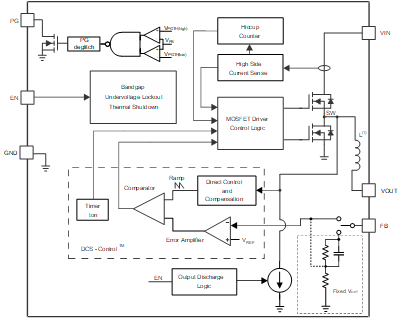 more information: https://www.ti.com/product/TPSM82823