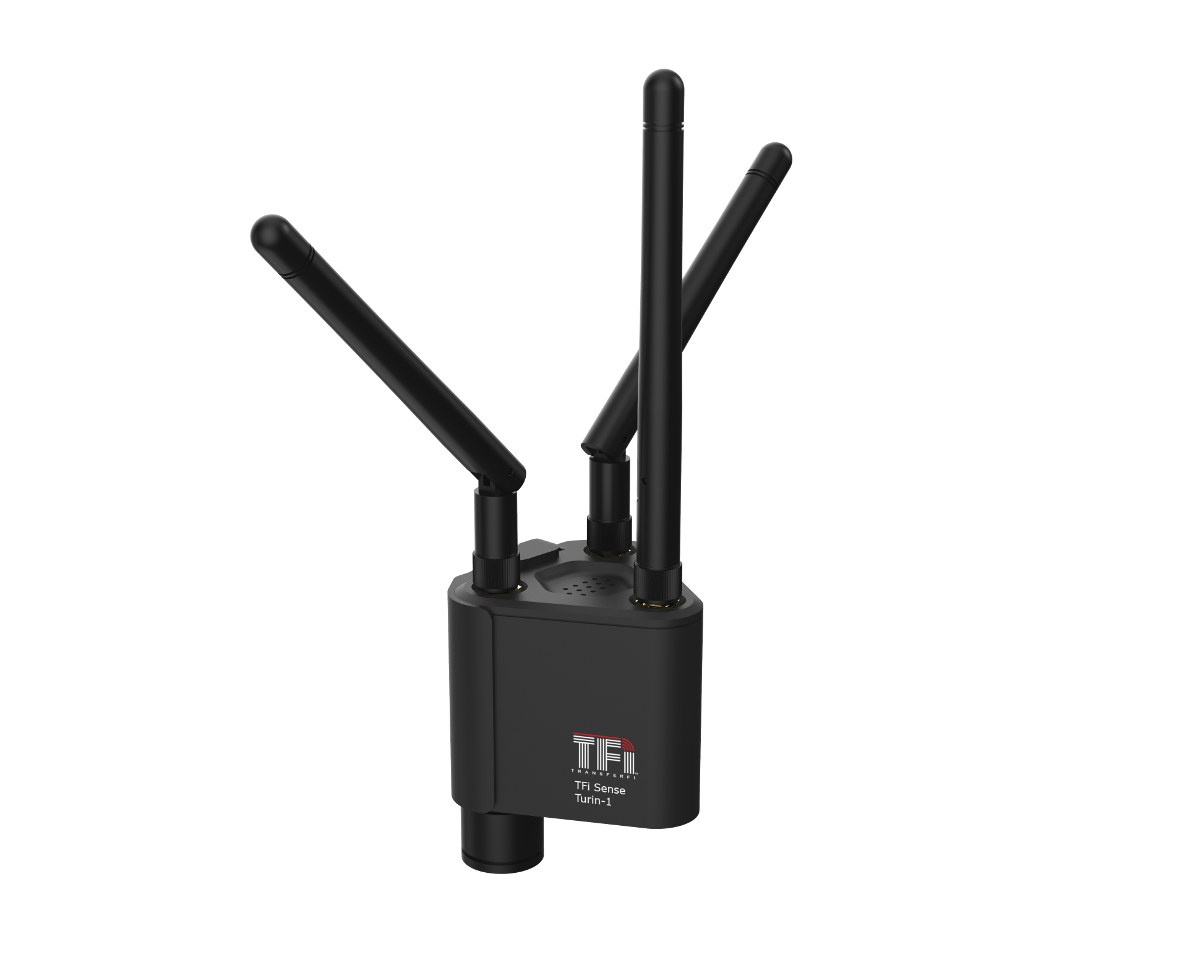 TransferFi Launches Wireless Power Network for Lightning Up Sensors Up To 55 Meters Away
For a while now, we have witnessed the use of wireless charging, by placing a phone or other devices that support wireless charging on a charging pad. Energous is one of the companies that started promoting their near-field, mid-field, and far-field wireless charging solutions, with far-field meaning within a room. But so far, they only have released near-field devkits and products. However, Singapore based TransferFi Pte has developed its own wireless charging solution called the TranferFi wireless power network (TFi WPN), aimed at powering sensors up to 55 meters away, and specifically aimed at building and factory automation to enable companies to save on installation and cabling costs.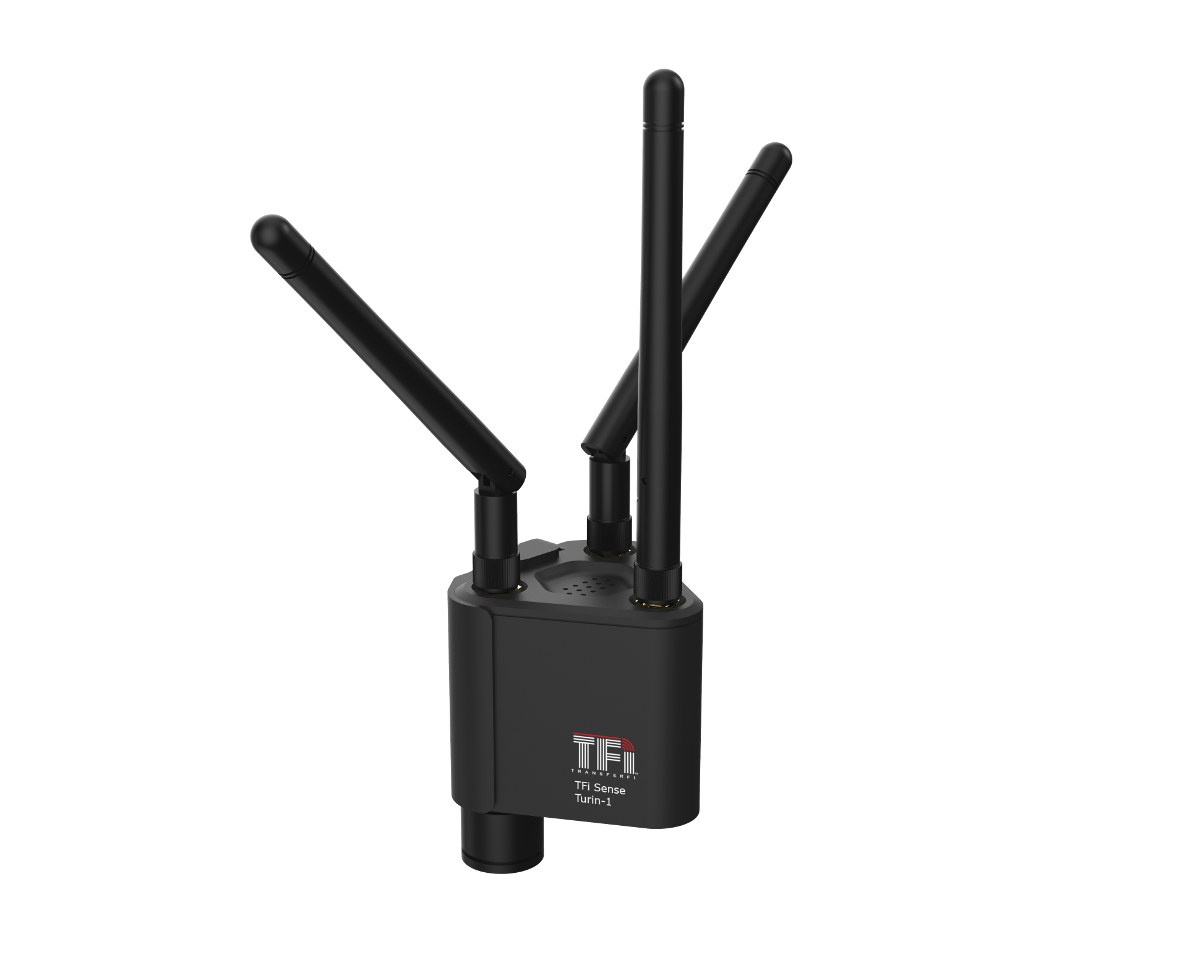 The TFi WPN functions with a gateway powering up and receiving data from sensors wirelessly, having a range of up to 55 meters.  The TFi Gateway Max Turin-1 has a range of up to 32 TFi Sense devices through multichannel beamforming, offering support for up to 16 channels and can be connected to Modbus, BACnet & Web services. TFi Sense Turin-1's sensor node is powered by a secret Arm Cortex-M4 microcontroller, and it enables a 3-axis accelerometer, a microphone, temperature, pressure, humidity & TVOC (Total Volatile Organic Compounds) sensors. It also further equipped with proprietary encryption & AES-128, and transmit at up to 5 Hz.
The TFi Sense Turin-1 is optimized to perform within the 860MHz – 940MHz frequency ranges. However, TransferFi can also offer the solution in the 2.4GHz – 5.8GHz bands on request. A representative of TransferFi Pte explains:
"All this is done through patented signal optimization and beamforming algorithms enhanced for long-range of Wireless Power Transfer (WPT) to more than 100m. We're working on a developer kit which has loads of customization features for different sensors, communication ports, antenna and micro controllers."
The company did not disclose more information about the kit at this time, but it is likely the "Max" gateway is relatively pricey, probably because the development kit will include TFi Gateway Lite Turin-1 instead which would just support one sensor nodes and have a shorter range.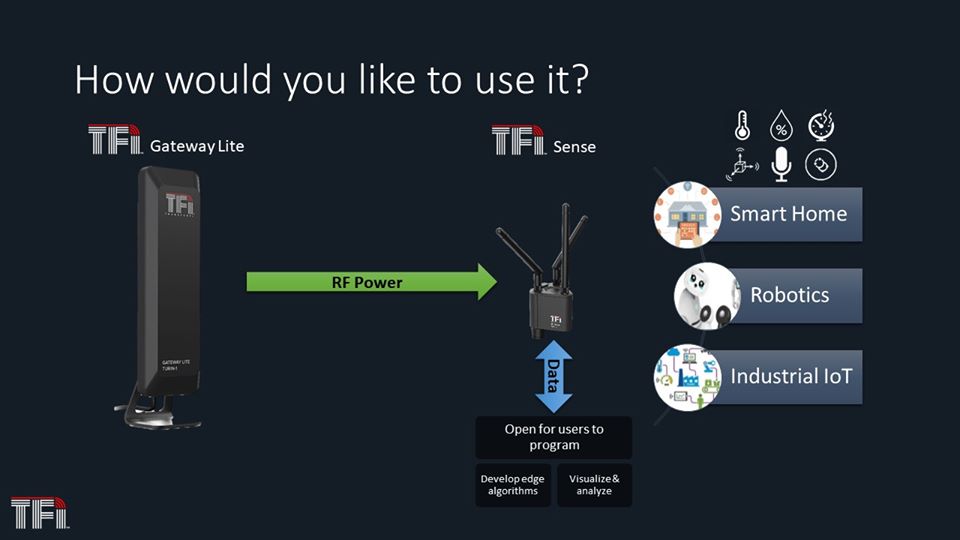 The sensor is set to be a programmable sensor with control abilities for Home IoT or project. Comparing the TransferFi to Energous, the company says:
"The main difference with Energous is that we are truly long distance with transmission over 24-55m. Focus is on industrial Iot, enabling a digitization of a physical space."
One of the key advantage of the solution is its much lower installation cost, due to the fact that traditional wired sensor deployments waste 80% of the time on installation & cabling, which is more than 60% of the overall sensor deployment budget. The TFi WPN platform boasts of reducing deployment time by 80%, and cabling and installation cost by 50%.
More details can be found on the company's website.
Subscribe to Blog via Email
Join 97,477 other subscribers
Archives