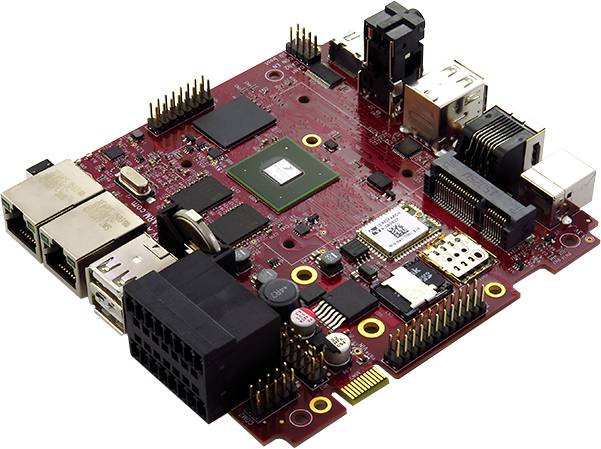 Ubuntu Core to the i.MX6 based TS-7970
Technologic Systems,Inc. announced that it will be partnering with Canonical to make Ubuntu Core available for their newest single board computer: the TS-7970. The TS-7970 is a high-performance single board computer based on the NXP i.MX6 CPU which implements the ARM® Cortex A9 architecture clocked at 1 GHz.
Bob Miller, founder of Technologic Systems said, "With the functionality of our TS-7970 and the flexibility of Ubuntu Core, I can see these powering virtually anything from industrial Internet of Things gateways, plant automation, network equipment, high definition digital signage, to remote monitoring stations."
The TS-7970 is ideally suited for deployment into a wide range of robust industrial applications and is truly a high end general purpose single board computer ideal for smart devices, auto entertainment systems, medical systems, enterprise class intelligent control, plant automation, or any high-end embedded systems. Ubuntu Core is ideal for this environment because of its rich networking and protocol support. In addition, Ubuntu Core offers a secure, reliable, and remotely upgradeable platform to easily update and maintain IoT devices making for a more secure and cost-effective deployment.
Join 97,426 other subscribers

Archives