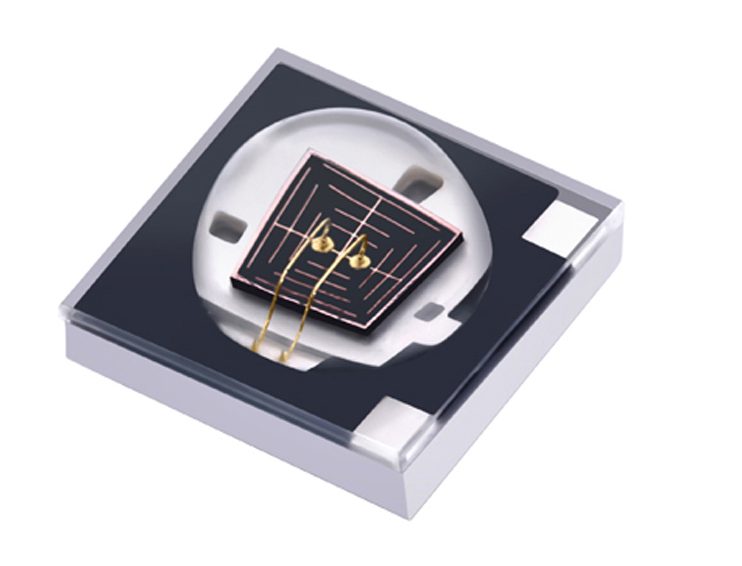 VSMA Series High-Power IR Emitters deliver 30% higher radiant intensity
Vishay's IR emitters deliver 30% higher radiant intensity in a 20% smaller footprint
Vishay's optoelectronics portfolio now includes six 850 nm and 940 nm high-power infrared (IR) emitters that deliver best-in-class radiant intensity in 3.4 mm by 3.4 mm surface-mount packages. Built on Vishay's SurfLight™ surface emitter chip technology, these devices are designed for high drive currents up to 1.5 ADC and 5 A pulsed in industrial and consumer applications.
The sensors provide 30% higher radiant intensity than previous-generation solutions and 10% higher than the closest competing device. These values enable greater illumination distance while minimizing the number of components required to lower costs and save space.
For further space savings, the emitters occupy a 20% smaller footprint than competing devices and previous-generation solutions.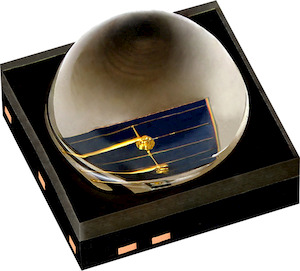 Features
Compact 3.4 mm by 3.4 mm surface-mount packages
Centroid wavelengths of 850 nm and 940 nm
Feature a double-stack chip for high radiant intensity up to 6,000 mW/sr at a 5 A pulse current
Three angles of half intensity available: 28°, 40°, and 60°
Increased ambient temperature range from -40°C to +125°C
Low thermal resistance from 6 K/W to 9 K/W
RoHS-compliant, halogen-free, and Vishay Green
Support lead (Pb)-free reflow soldering
High ESD immunity up to 5 kV in accordance with ANSI/ ESDA/ JEDEC® JS-001
Floor life of 168 hours
Moisture sensitivity level of 3 in accordance with J-STD-020E
more information: https://www.vishay.com/ir-emitting-diodes/
Subscribe to Blog via Email
Join 97,477 other subscribers
Archives