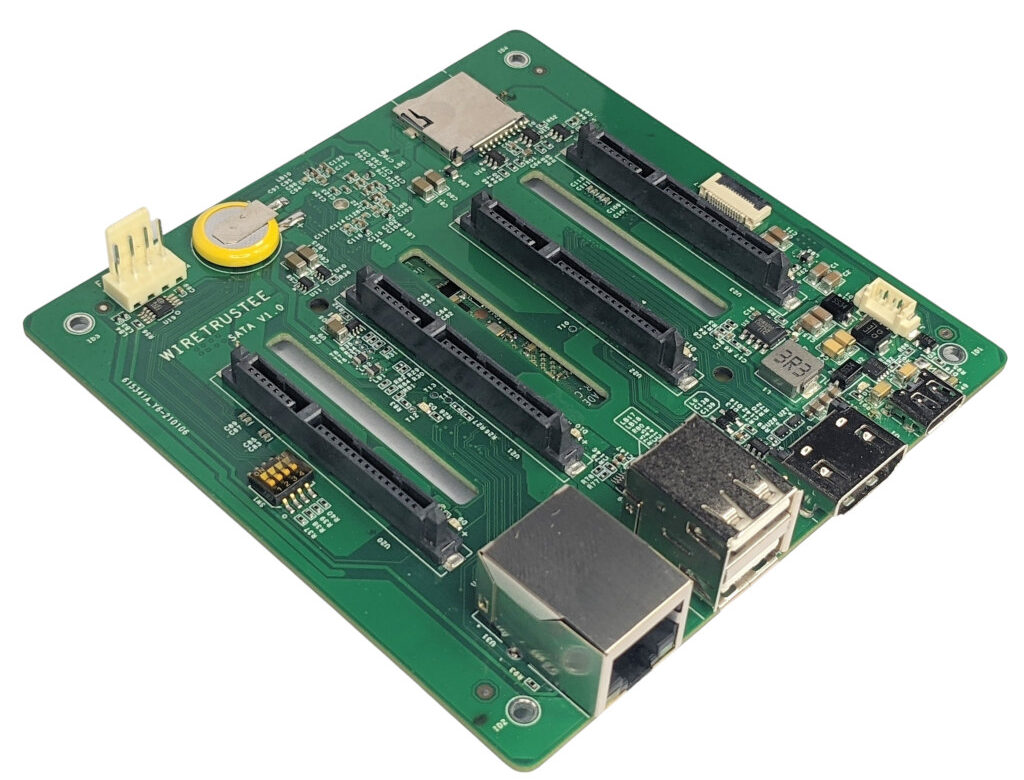 Wiretrustee designs a Four-port SATA Raspberry Pi CM4 carrier board for low-power NAS
Wiretrustee has designed an ultra-compact x4 SATA Raspberry Pi CM4 carrier board with up to 220MB/s throughput for NAS applications.
"After watching a couple of videos from Jeff Geerling I thought I might try it out and build my own SATA carrier board for the CM4," said an unnamed representative of the company who we suspect to be the brain behind the project. "I'm not chasing high IO therefore a limitation of PCIe x1 wasn't a real problem to me. I still think you could have a decent speed with only one lane especially for my case where I anyway will connect and download/upload files from/to the home network via the internet (mobile mostly). So I made a decision and started building my own carrier board for CM4 since the alternative was a huge IO board with the PCIe card or some custom board but again with a PCIe card." he added.
The Raspberry Pi compute module 4 carrier board features a number of ports for connectivity and power alongside other accessories like a four-pin fan header, a real-time clock, and a front-panel control board. There's also a Marvell 88SE9215 controller which is responsible for the back and forth signal conversion between PCIe and SATA.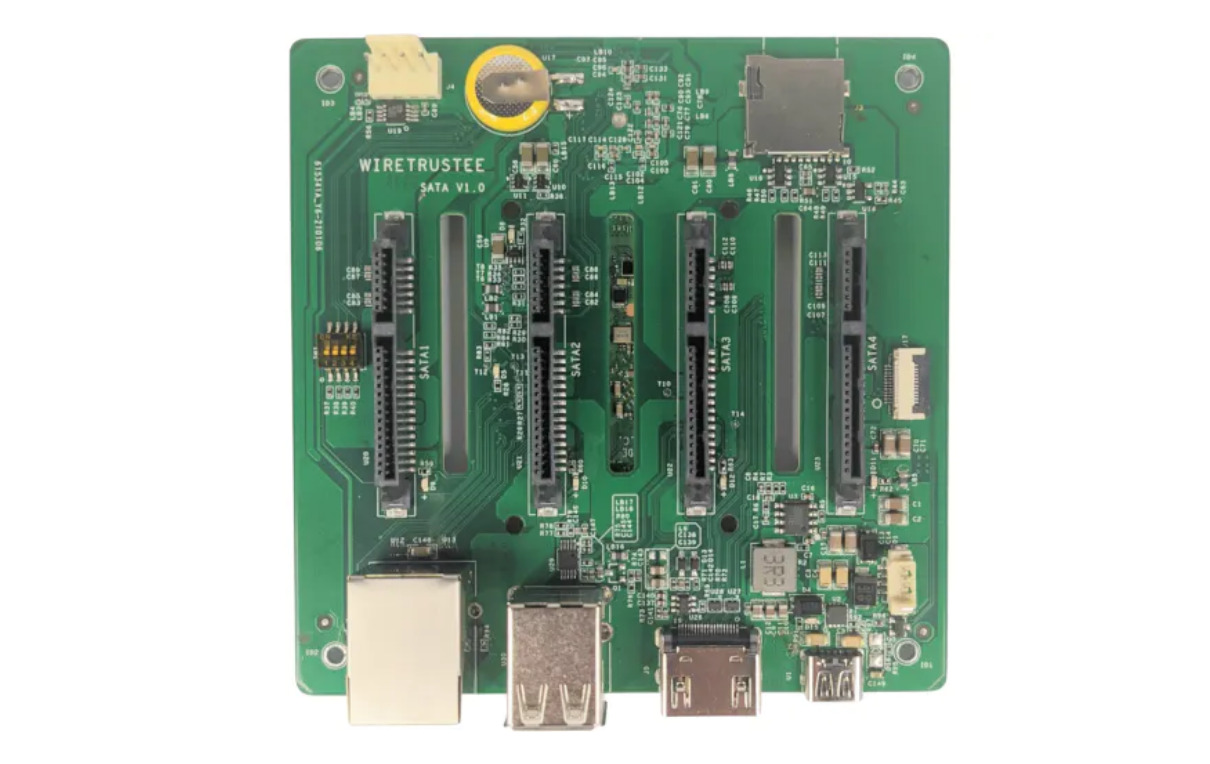 Board specifications:
4x SATA 2.0 ports
USB-C Power 5V 5A (max)
1x microSD slot
1x GbE port
2x USB 2.0 ports
HDMI 2.0
1x 4-pin 12V fan header
RTC + battery backup
LED Control board connected via FPC cable to the main one for a nicer NAS case design (includes SATA status LED, Power button and Reset button)
Dimensions: 100 mm x 100 mm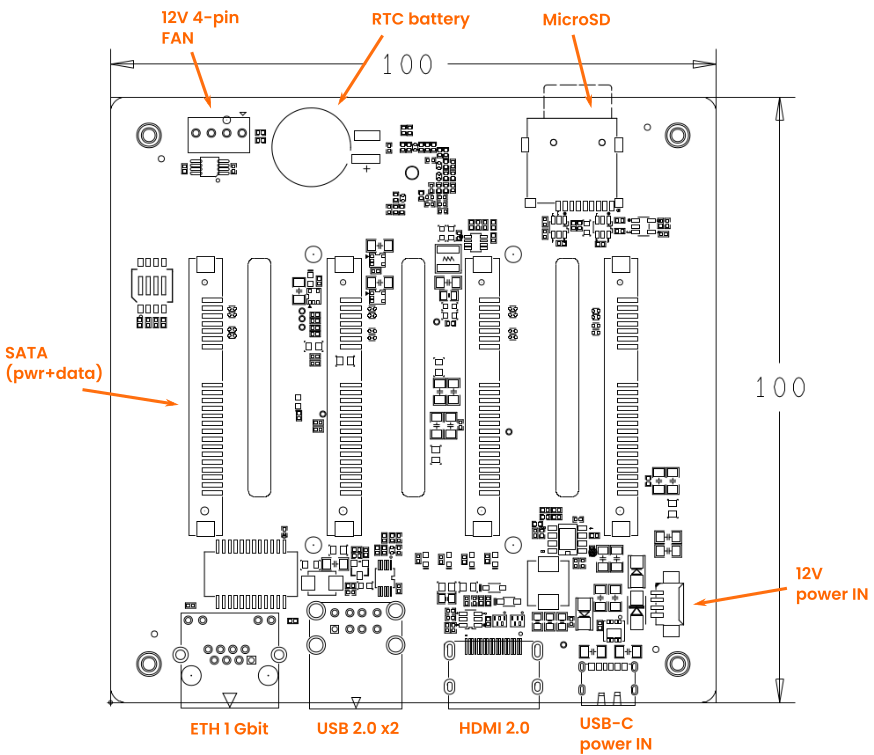 The board has so far attracted some positive feedback from the community and a number of people have expressed their desire to purchase one when it is finally out for sale. They think the purpose and the balance in the board design are really good and that the designer obviously "leveraged on the size, connectivity, and format of the CM4, to build a focused, small implementation."
The developer is also pleased with the design results he has gotten so far and he is  already considering making it available on Crowdsupply for mass production, though he is not very sure about the certification requirements for now. He also made it clear that there is no fixed price attached to the board yet but judging from the total cost of production which includes the PCB, components, cost of assembly, and import taxes, the cost of the board might just fall within the €100-140 range and he wouldn't compromise on the quality of the materials used. Hopefully the board should come along with a really nice case and a proper heatsink.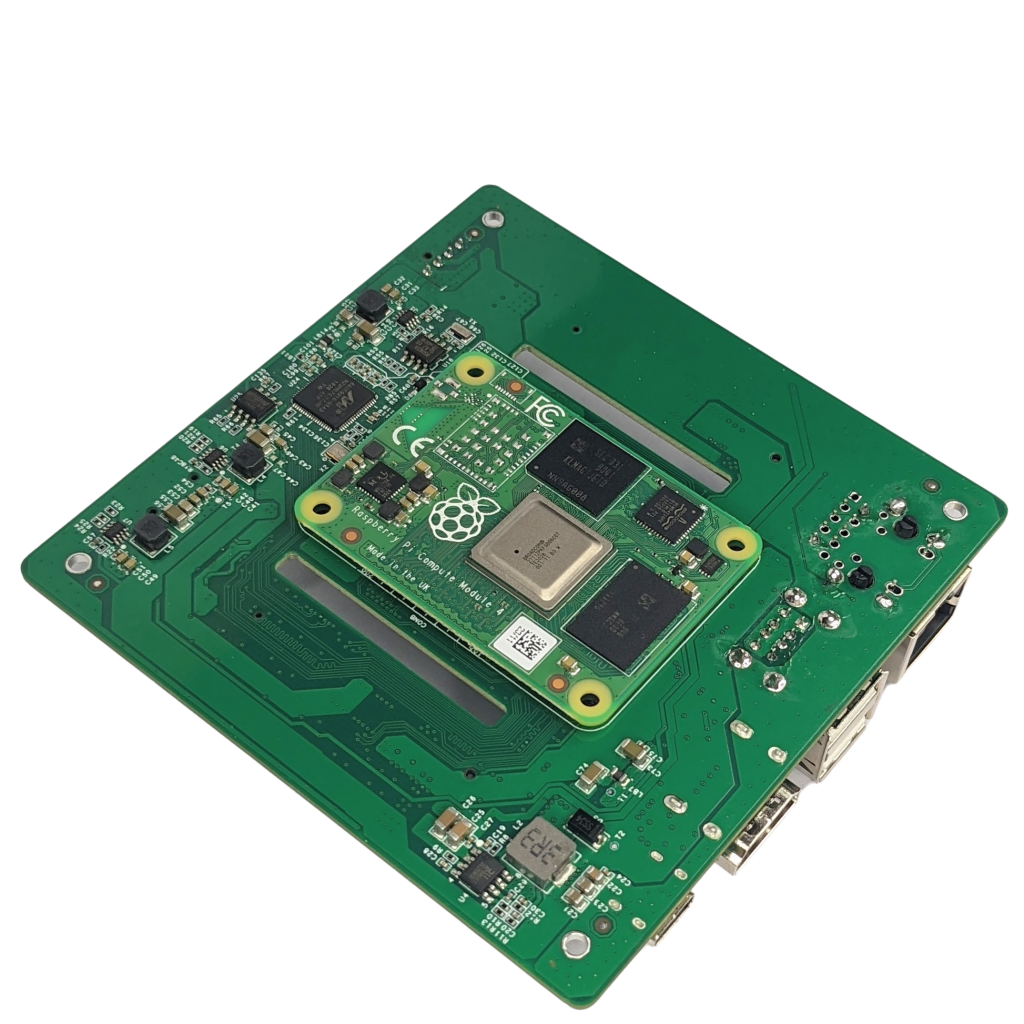 Further details are available on Reddit or on the Wiretrustee website.
Join 97,426 other subscribers

Archives