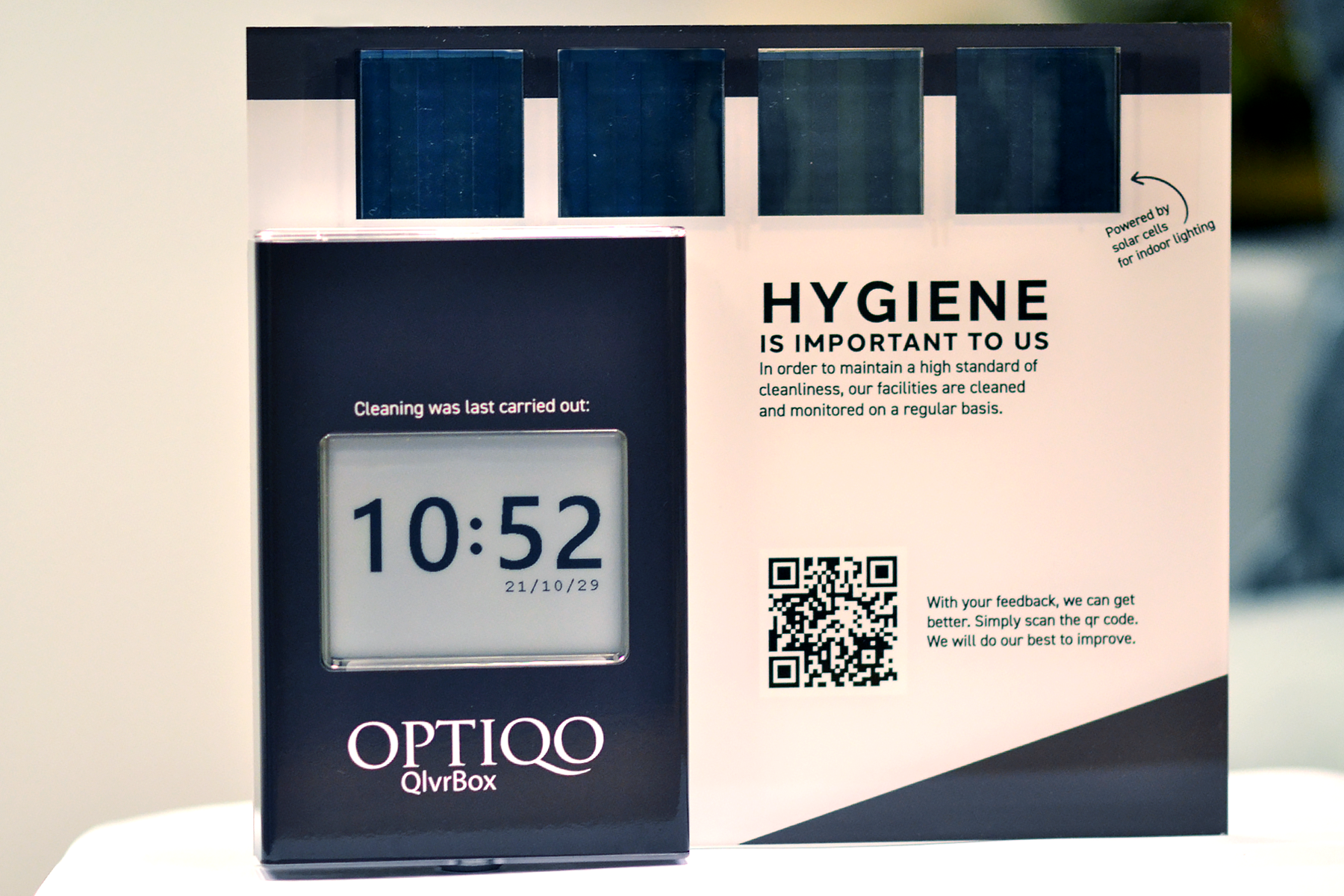 Worldwide launch of Optiqo's QlvrBox extended with Epishine's organic solar cells optimised to harvest indoor lighting.
Epishine and Optiqo have collaborated and this has now resulted in a brand-new version of Optiqo's QlvrBox powered with organic solar cells optimized to harvest indoor lighting that now is available for order worldwide. This version of the QlvrBox enables improved sustainability, monitoring and quality management of cleaning and facility management services.
Optiqo's QlvrBox uses real time visitor traffic data to alert maintenance technicians when facility areas require service or cleaning, which enables companies to proactively manage and validate cleaning and maintenance events to ensure 100% compliance and, in turn, increase customer satisfaction. The QlvrBox also has an indicator showing the most recent service or cleaning event to ensure the facility's visitors feel secure.
Epishine and Optiqo have cooperated to optimize Optiqo's QlvrBox. QlvrBox currently operates on batteries, enabling the device to be installed independently of the facility's infrastructure. This feature offers a great benefit when installing the boxes, however the batteries need to be replaced every 1-3 years. The new version of QlvrBox is developed with Epishine's solution for light energy harvesting, which extends the battery life by the generated power from ambient lighting. This reduces both the number of batteries and the maintenance cost.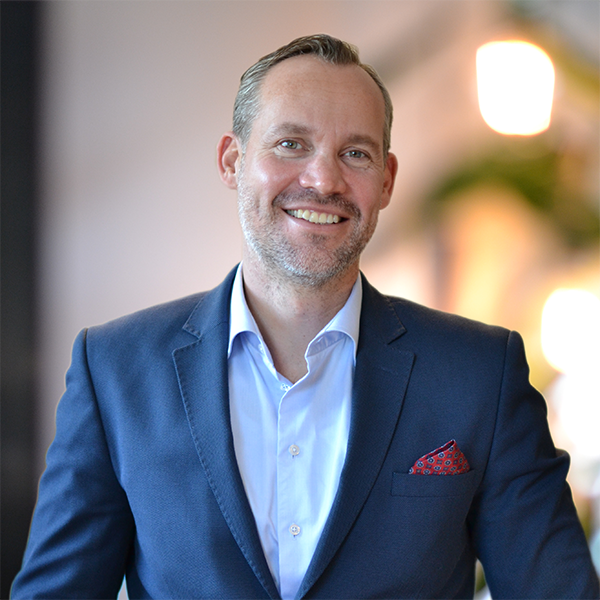 Daniel Westling, CEO, Optiqo.
"We are excited to launch our latest version of our QlvrBox on the market. This is the next step for us at Optiqo to make our solutions even more sustainable. To prolong the intervals between battery replacements is very beneficial from an operational standpoint since our customers' products are often present in large public places, such as airports, with hundreds of devices. To make our product greener and also lower the total cost of ownership is a very promising development. We have gotten great feedback on this extension on the exhibitions we have attended in London and Reno these last few days, which only shows that this is a step in the right direction." says Daniel Westling, CEO, Optiqo.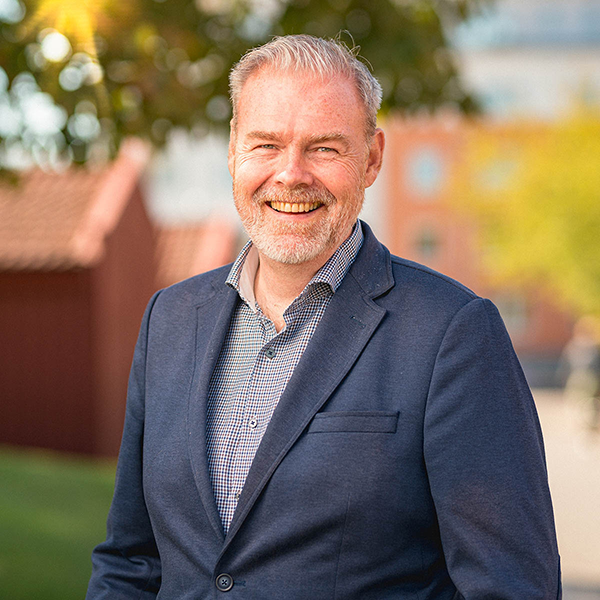 Jonas Palmér, Sales & Business Development, Epishine.
"We are happy to be part of Optiqo's strive for developing a more sustainable product. Epishine's organic solar cells are optimized to generate electricity from indoor ambient light to power low energy devices which makes for a perfect fit for Optiqo's QlvrBox. We are thrilled to see it being presented to the world at shows in UK and US, next week at ISSA in Las Vegas." says Jonas Palmér, Sales & Business Development, Epishine.
more information: epishine.com and optiqo.com
Join 97,426 other subscribers

Archives