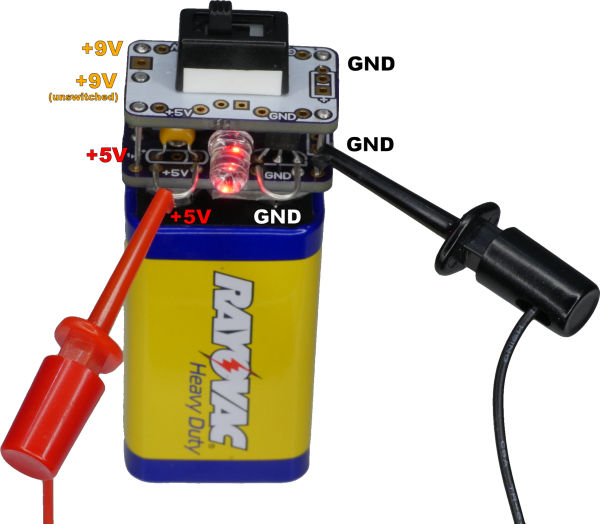 5V Regulator Cap for 9V battery
David Cook built a 5V regulator to sit atop a 9V battery:
For quick portable projects and temporary hacks, it is often faster to reuse a simple 5V regulator circuit than to integrate a power supply into the device design. My toolbox has an LED tester and magnifier light, so why not add a convenient 5V regulator cap to the collection? There are nicer ones on the market that have surface mount components, but half the fun of an electronics hobby is creating something basic in your own style. This double-decker board with flashing LED power indicator allowed me to experiment with flush battery snaps and board interconnects.
5V Regulator Cap for 9V battery – [Link]
Subscribe to Blog via Email
Join 97,456 other subscribers
Archives