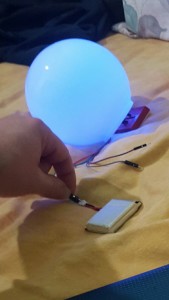 A Smart Night Lamp for Kids
A Smart Night Lamp for kids. Tutorial and source code available:
Few weeks ago I heard my nephew (aged 7) complaining of the dark at night. Basically he was afraid. So I decided to put knowledge into practice and build a night lamp for kids. Since the project was intended for kids, I thought of making the lamp change color every now and then. It should also be sensitive to light so that if the room is well lit, the lamp would remain off.
A Smart Night Lamp for Kids – [Link]