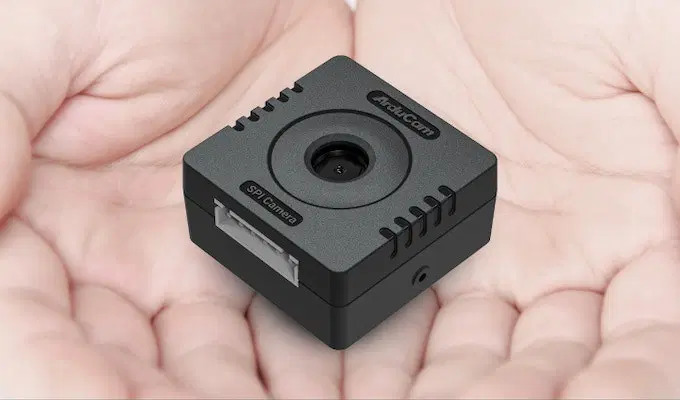 ArduCam Mega is a High-Quality Camera Module for all Microcontrollers with an SPI interface
There is an increase in demand for devices that perform applications like machine vision, surveillance, and robotics. ArduCam Mega is the solution that will fulfill these increasing demands of the market. The camera module with a high resolution, a small form factor, and a wide field of view. This module works with all microcontrollers with the SPI interface. Serial peripheral interface (SPI) is one of the most widely used interfaces between microcontrollers and peripheral ICs thus, there are various options for ArduCam Mega. There are two variants of the product, the 3MP model is a fixed-focus camera, and the 5MP variant supports autofocus.
Technical Specifications
The camera module features Arduchip, which is a camera control processor. The Arduchip is based upon ATmega328p which is a high-performance microcontroller.
Atmega328p is packed with 32KB ISP flash memory, 2KB SRAM and 1024B EEPROM for good data retention and durability.
The still resolutions of Arducam Mega are 320×240, 640×480, 1280×720 x 1600 x1200x 1920 x 1080 with a maximum resolution of 3MP and 5MP cameras 2048×1536 and 2592×1944 respectively.
Both variants feature a focal length of 3.3mm and a viewing angle of 68.74 degrees(diagonal). Output formats are RGB, YUV and JPEG which are some of the most widely used formats.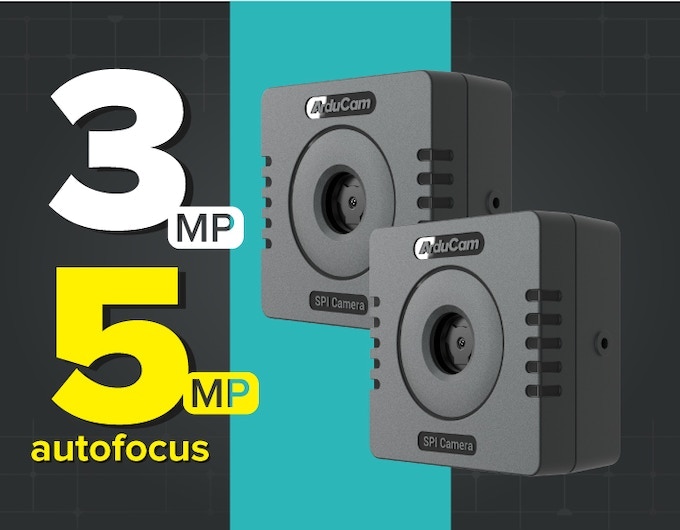 Wake-up time is the amount of time it takes for a camera module to be fully operational after being in a low-power state. The ArduCam mega has a rapid wake-up time of 42ms for the 3MP model, whereas it is 94ms for the 5MP variant. It is also ten times faster than the previous version of the camera.
Connectivity Features of ArduCam Mega
Arducam Mega is one camera solution for all the needs of users. This module connects with any microcontroller with an SPI interface which includes 8-bit,16-bit or 32-bit, ARM, RISC-V, and many more. The module requires only six pins to connect. The ArduCam Mega does not need memory for register settings or frame buffers. The product is fully compatible with Arduino, STM8/STM32, ESP8266/ESP32, MSP430, Nordic, Renesas, and countless more. The module needs a power supply of 3.3V and has a working power consumption of 585mW for the 3MP model and 650mW for the 5MP variant.
ArduCam offers a C/C++ SDK for Raspberry Pi RP2040, Arduino 8-bit AVR, STM32, MSP430, ESP32, ESP8266, etc.
The ArduCam Mega has a variety of applications like surveillance, environment monitoring, IoT, scientific imaging, VR, and much more. In the surveillance sector, users can capture high-resolution images or videos of a room or area with the Arducam and send them to a computer or smartphone for monitoring. It is possible to use multiple camera modules with the Arducam for monitoring wildlife or collecting data on the weather or air quality.
ArduCam Mega has raised over $12,000 on Kickstarter. The 3MP variant costs $16 and the 5MP model costs $22. For more information visit the product page.
Join 97,426 other subscribers

Archives