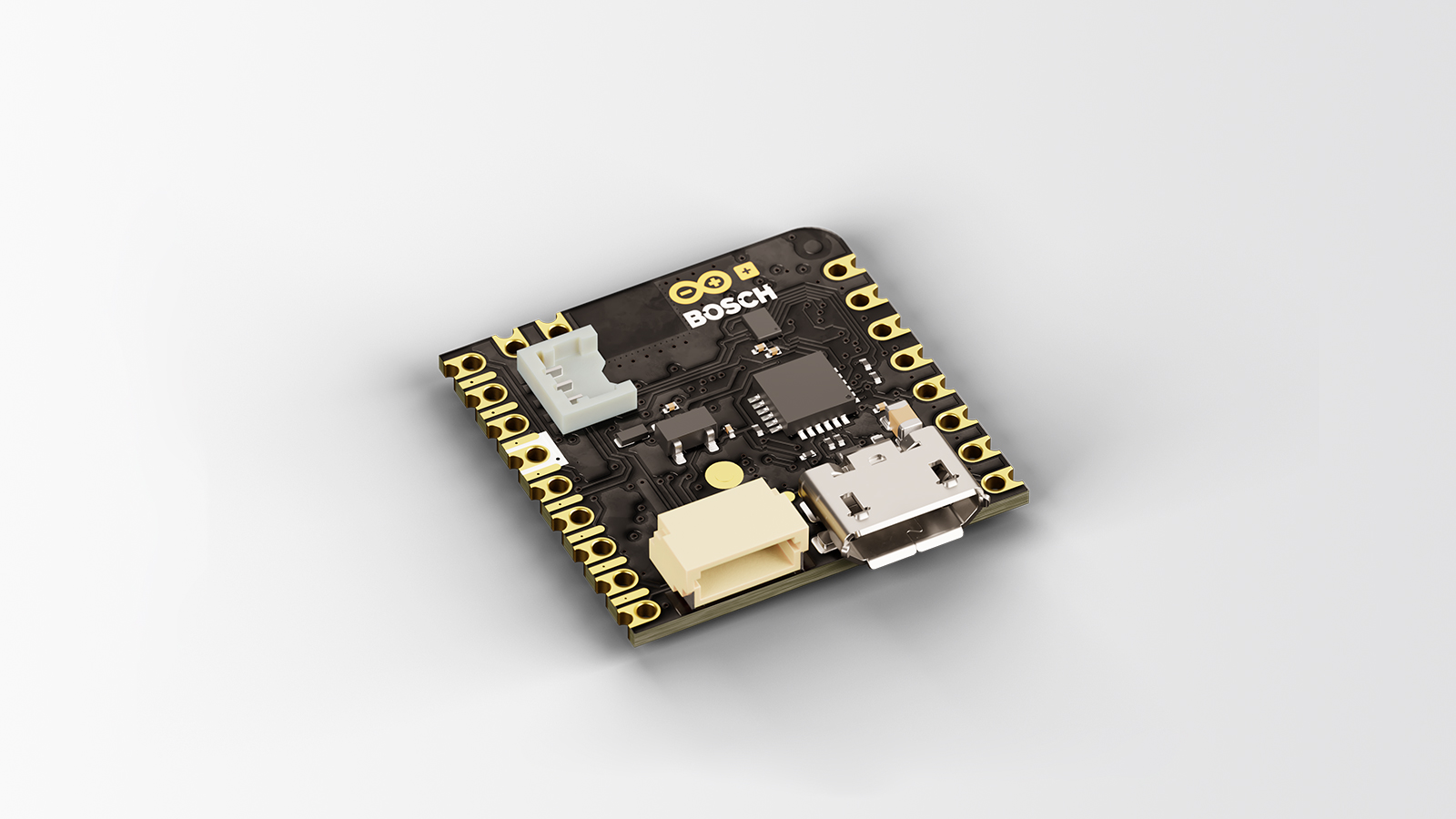 Arduino Releases Nicla Sense ME Board with a New Form Factor and 4x Bosch Sensors
The latest entry in the Arduino Pro range is a sensor-packed edge AI board built in a very small footprint. Arduino entered into a partnership with Bosch to launch this new product that comes with a totally new form factor and boasts of edge AI acceleration, thanks to the 4 low-power sensors built into it.
The new Arduino® Nicla Sense ME board is based on the 6.5 x 6.5 x 1.2 mm ANNA-B112 Bluetooth 5.0 low energy module which features a Nordic Semi nRF52832 SoC with a 64MHz Arm® Cortex®-M4F microcontroller, a 64kB RAM, 512kB flash memory and Bluetooth 5.0 connectivity.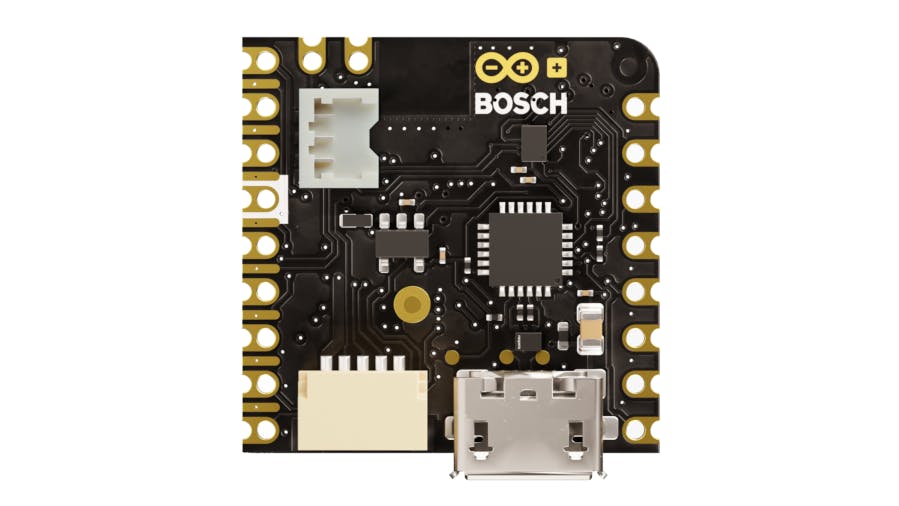 The board is equipped with four industrial-grade Bosch sensors namely:
BME688 temperature, humidity and pressure sensor that can also be used in determining the air quality index by detecting gases including Volatile Organic Compounds (VOC).
BMP390 high-accuracy pressure sensor operating between 300 – 1250 hPa with low drift
BMM150 low noise magnetometer with a typical range of ±1300μT in the X,Y axis and ±2500μT in the Z axis.
BHI260AP Smart Sensor with integrated 6 axis IMU (3-Axis Accelerometer + 3-Axis Gyroscope) for activity detection and is powered by a 32 Bit Synopsys DesignWare ARC™ EM4™ processor.
There's also a 4-channel micro-DMA controller, a two-way associative cache controller, and a six-axis IMU with an accelerometer and accelerometer.
Other features include one micro USB port (USB-B), one connector for an optional lithium battery, one RGB LED (I2C), 10 digital I/O pins (of which 2 are shared with I2C and 4 are shared with SPI), 2 analog I/O pins (shared with PWM), 12 PWM pins (of which 2 are shared with analog, 2 are shared with I2C and 4 are shared with SPI), and 12 external interrupts. No Wi-Fi but there's Bluetooth Low Energy connectivity that allows users to easily create their own BLE enabled projects. The board also comes with a JST 3-pin 1.2 mm pitch battery connector and supports the 3.7V Li-ion/Li-Po Single Cell battery. The power supply is 5V via USB/VIN.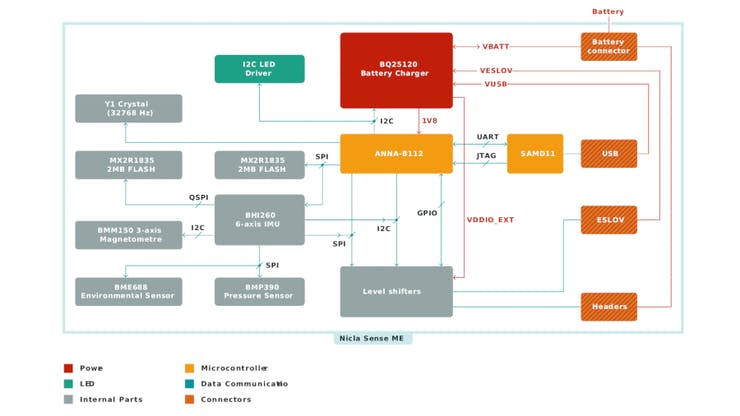 The new Nicla form factor is Arduino's most compact form factor yet. It weighs just 2g and measures 22.86 mm x 22.86mm in size, which is around 0.9 x 0.9 inches. According to the Arduino team, the Nicla form factor was developed specifically as
"a standard for wireless sensor networks which can be adapted by partners to develop custom-designed industrial solutions. Researchers and educators can use this platform to work on an industrially recognised standard for wireless sensor research and development that can shorten the time from concept to market."
It is compatible with both breadboards and surface-mount installation on a carrier board.
Other useful information on the board, including the datasheet and pinout, can be found on the company's website.
Subscribe to Blog via Email
Join 97,477 other subscribers
Archives