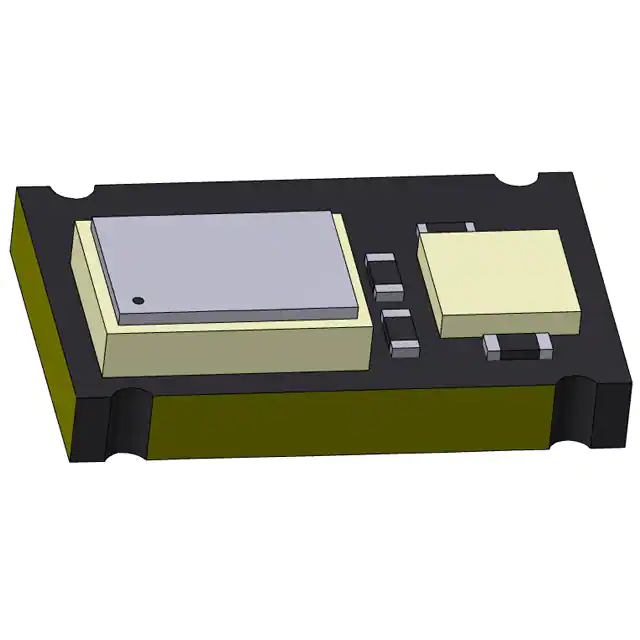 AST3TDA and AST3TDA53 Ultra-Performance TCXO Series
Abracon's precision SMD VC/TCXO devices are designed to meet emerging 5G infrastructure requirements
Abracon's AST3TDA and AST3TDA53 temperature-controlled oscillator (TCXO) series deliver reliable, high-precision timing operation in compact form factors for emerging 5G applications facing increased performance demands and space constraints.
The AST3TDA and AST3TDA53 devices are ideal for meeting design requirements for 5G infrastructure applications such as macro base stations (AAU, DU/CU), small cells (micro, pico, femto), and Wi-Fi 6/6E networking.
Rising data capacity needs of connected, cloud-driven technology is propelling 5G network densification. These developing telecom and networking equipment require components that can support the heightened quality of service (QoS) demands over extended temperature operation while alleviating increased board space pressures.
The ultra-precision reference oscillators are designed to provide superior frequency stability performance (sub ±100 ppb) over wide operating temperatures (-40⁰C to +105⁰C) for emerging 5G-centric systems. Additionally, Abracon has optimally configured these solutions to simultaneously provide state-of-the-art, close-in phase noise performance. For example, the AST3TDA53 series exhibit ±280 ppb stability over temperature with better than -150 dBc/Hz @ 10kHz offset in a miniature 5.0 mm x 3.2 mm package. The AST3TDA series can sustain frequency stabilities as tight as ±50 ppb in a 7.0 mm x 5.0 mm x 2.2 mm package size.
Features
Wide operating temperature range (-40ºC to +105ºC) with high stability options
Standard frequencies available: 10 MHz, 12.8 MHz, 16.384 MHz, 18.432 MHz, 19.2 MHz, 19.44 MHz, 20 MHz, 30.72 MHz, 38.88 MHz, 40 MHz, and 50 MHz
Most popular industry package sizes offered
CMOS or clipped sine wave output
Voltage controlled (VCTCXO) options available
more information: https://abracon.com/datasheets/AST3TDA.pdf
Join 97,426 other subscribers

Archives