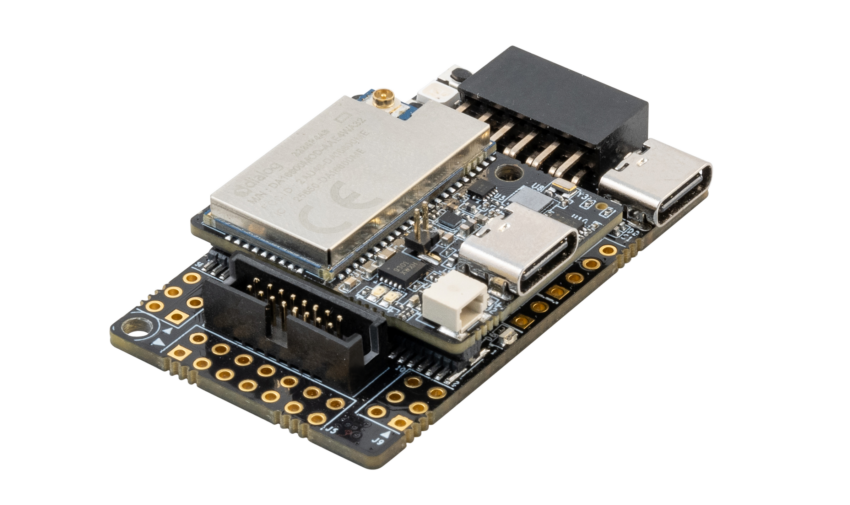 Avnet launches RASynBoard with onboard machine learning capabilities
The technology solutions company, Avnet, has released a new development kit called RASynBoard. This kit is specifically created to assist both hardware and software engineers in seamlessly incorporating edge artificial intelligence (AI) functions into their products, with the aim of speeding up the integration process.
The RASynBoard, developed jointly with Renesas, Syntiant, and TDK, incorporates a Renesas microcontroller and Syntiant Neural Decision Processor (NDP), as well as TDK sensors, to create an ultra-low-power edge AI platform. This compact kit is suitable for use as an additional sensor module for existing products or can be adapted and integrated into more comprehensive systems to meet more demanding sensing requirements.
The RASynBoard module is composed of two main domains: an AI processor that is always active and contains built-in sensors and a controller based on an MCU that has a low-power Wi-Fi and Bluetooth wireless module. The AI processor utilized on the RASynBoard is the Syntiant NDP120 Neural Decision Processor, while the MCU controller is the Renesas RA6M4.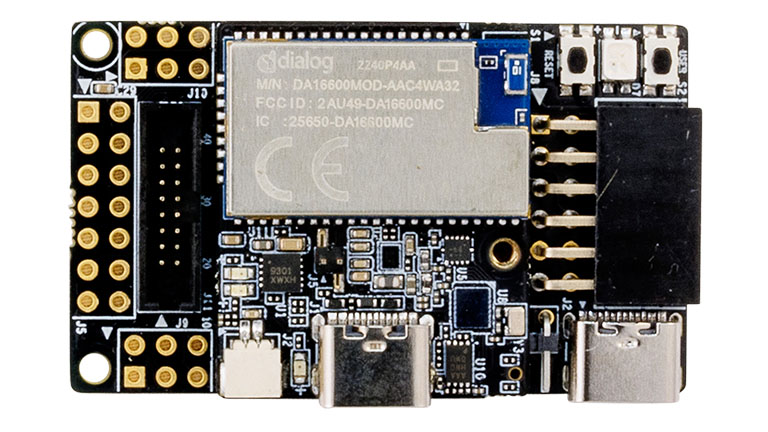 The Core Board of RASynBoard contains the Renesas DA16600 module, which combines Wi-Fi and Bluetooth capabilities, and two TDK sensors: the ICM-42670-P 6-axis IMU and the MMICT5838 PDM digital microphone. The AI processing system can activate the MCU controller when it detects an AI-triggered "event," allowing the MCU system to act or send a wireless notification before reverting to low-power AI sensing mode. The developers can personalize both the sensors connected to the AI processor and the AI algorithm that runs on the AI processor.
The RASynBoard Development Kit comes with the IO Board, which features built-in debugging and programming capabilities for the RA6M4 MCU, as well as expansion options for both the MCU and NDP120. Additionally, the IO Board is equipped with a micro-SD card interface for the RA6M4 MCU that can be utilized for extra data storage if required. Both Pmod and Click interfaces can be added to the IO Board to provide various sensing or control capabilities.
Avnet has collaborated with Edge Impulse to offer assistance to RASynBoard through the Studio machine learning platform. Avnet's Vice President of Advanced Applications Group, Jim Beneke, stated, "Our design customization and manufacturing capabilities also allow us to offer production-ready solutions for customers needing a full-turnkey option."
Avnet is currently accepting pre-orders for the RASynBoard Core Board and IO Board bundle on its website, which costs $99. The delivery of the bundle is anticipated to take place towards the end of the second quarter of 2023.
Join 97,426 other subscribers

Archives