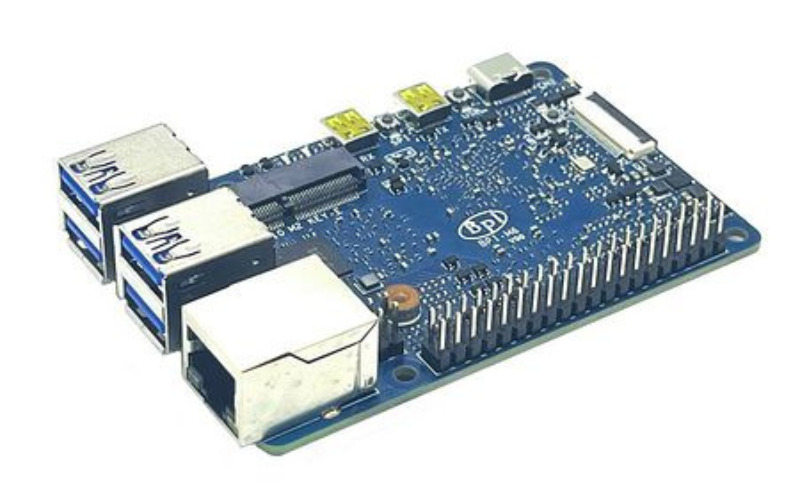 Banana Pi BPI-M6 single-board computer features Synaptics VS680 edge computing module
Banana Pi has introduced a single-board computer, BPI-M6, based around the Synaptics VS680 quad-core Arm Cortex-A73 and an Arm Cortex-M3 processor. The board is the next-generation single-board computer from Banana Pi in 2022, which integrates a GE9920 graphics processing unit and a neural processing unit with up to 6.75 TOPS performance. The manufacturer has provided onboard 4GB LPDDR4 memory and 16GB eMMC storage.
Inside the Banana Pi BPI-M6 single-board computer is the Synaptics VideoSmart VS680 edge computing system-on-chip that combines CPU, NPU, and a GPU. The module is capable of neural network acceleration with purpose-built for perceptive intelligence for applications such as smart displays, smart cameras, and media streaming. The company claims the VS680 system-on-chip to be a multimedia powerhouse that supports a Qdeo 4K video engine, an audio processor capable of far-field keyword detection and voice recognition, and a proprietary SyNap deep learning accelerator (DLA).
"The DLA works with the dual ISP to run neural networks on video streams from front and rear cameras, enabling face ID, object recognition, and security monitoring, among other tasks. The Qdeo engine can drive two displays, allowing the device to power a 1080p touchscreen panel in an STB while simultaneously streaming to a 4K TV."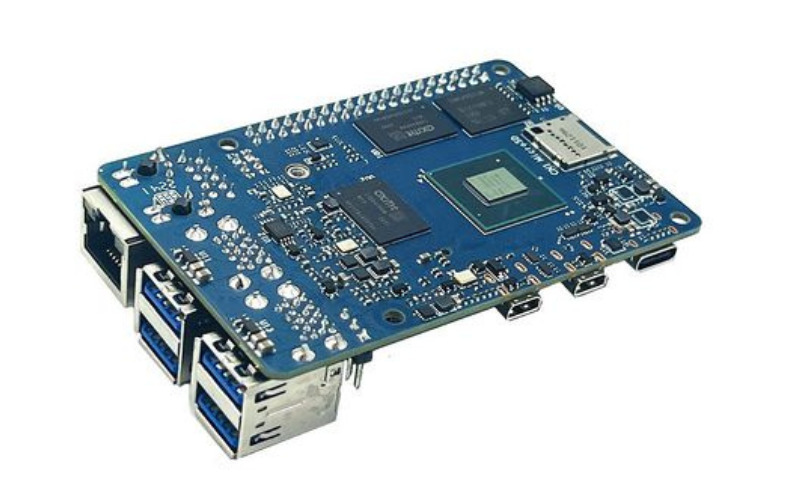 Specifications of Banana Pi BPI-M6 single-board computer:
System-on-chip: Synaptics VideoSmart VS680
Processor: A quad-core Cortex-A73 and a Cortex-M3 processor core
GPU: Imagination GE9920 GPU
NPU: For artificial intelligence up to 6.75 TOPS
Memory: 4GB LPDDR4
Storage: MicroSD slot with suppor1t for up to 256GB expansion and 16G eMMC flash with support for up to 64GB
Network interfaces: 10/100/1000 Mbit/s Ethernet, optional Wi-Fi USB dongle
Video interfaces: 1x HDMI 2.1 and 1x HDMI in port
Audio interface: 1x HDMI digital output
Display: MIPI-DSI
 GPIOs: 40-pin header
Switches: SPI boot and U-boot
LEDs: Power status and activity status
Power: [email protected] Type-C
Dimensions: 92×60 mm
Weight: 48 grams
Operating system: Android and Linux
Banana Pi BPI-M6 single-board computer supports two operating systems- Android and Linux. The customer has the flexibility to choose between the two OS as per their choice and application requirements. However, it is important to note that the hardware platform only supports 4GB of memory which is not enough for a high-end multimedia application.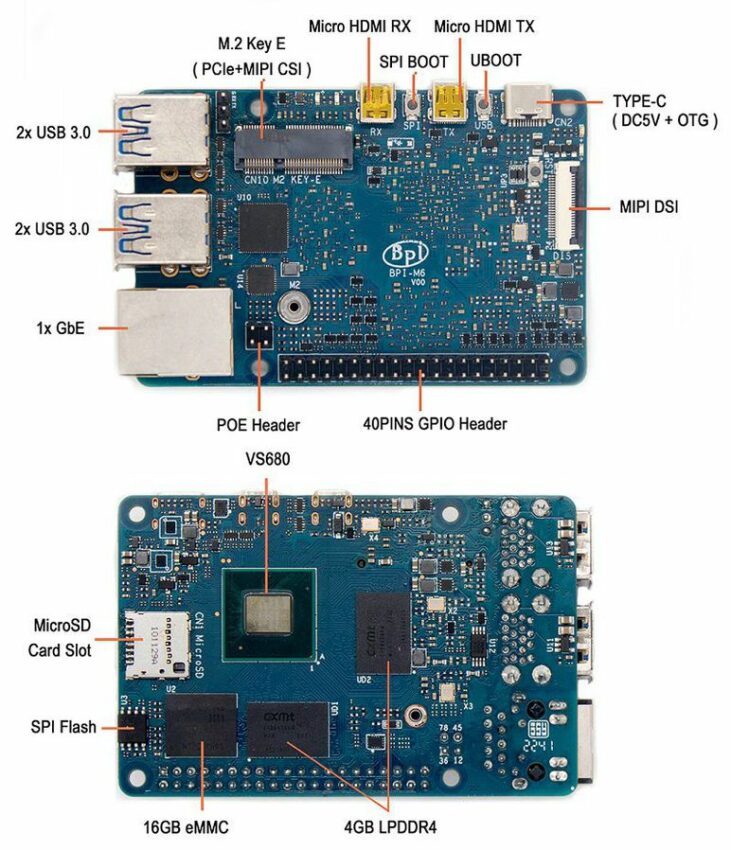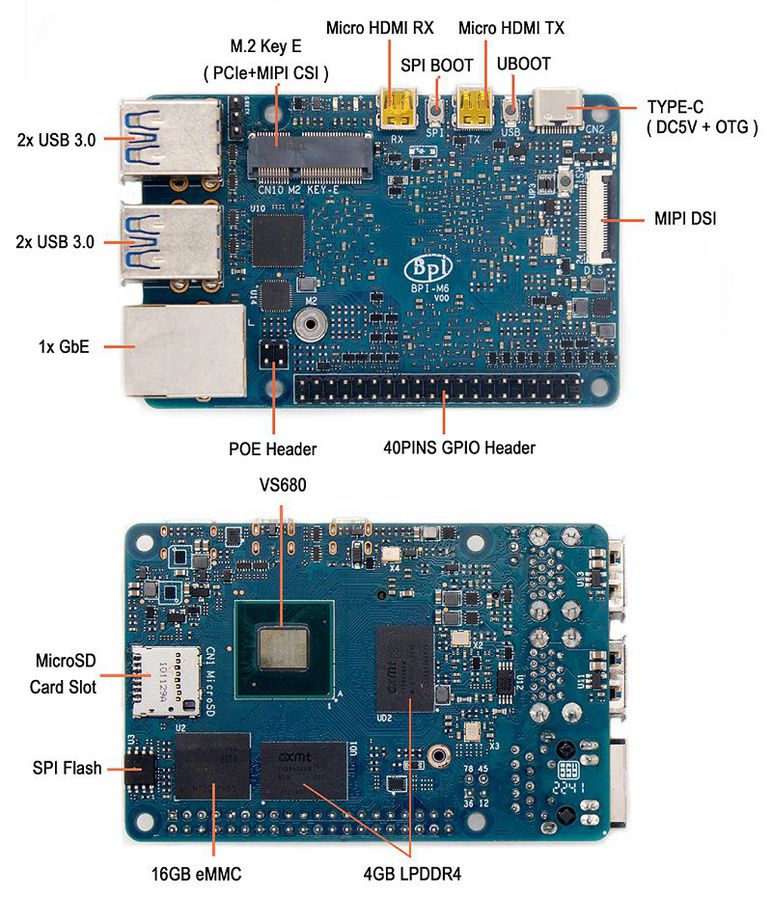 If you are interested in the Banana Pi BPI-M6 single-board computer, head to the Wiki page for more information. The manufacturer has not provided any details on the pricing or availability.
Join 97,426 other subscribers

Archives