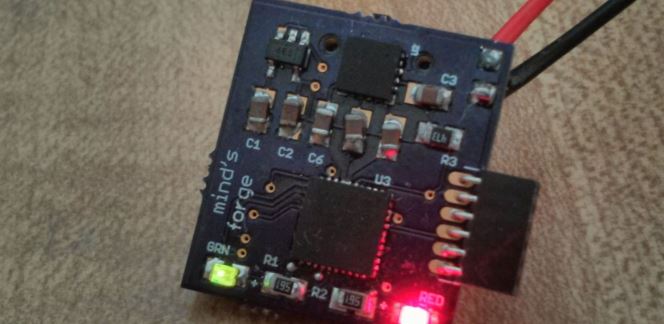 Datalogging Accelerometer Data To An SDCard
MindForge @ 43oh.com build a datalogger board which logs accelerometer values on a SD Card. The datalogger is built around an MSP430G2755 microcontroller and ADXL335 accelerometer sensor from Analog Devices.
his project started as an EMG datalogger to study my dad's Parkinson's disease, but after some testing I determined wearing electrodes wasn't practical for the long term datalogging that I wanted to do, the data ended up very noisy due to RF interference and shoddy electrode to skin connections.
I moved away from the EMG idea and began working on a low-cost low-power consumption accelerometer datalogger instead.
Datalogging Accelerometer Data To An SDCard – [Link]