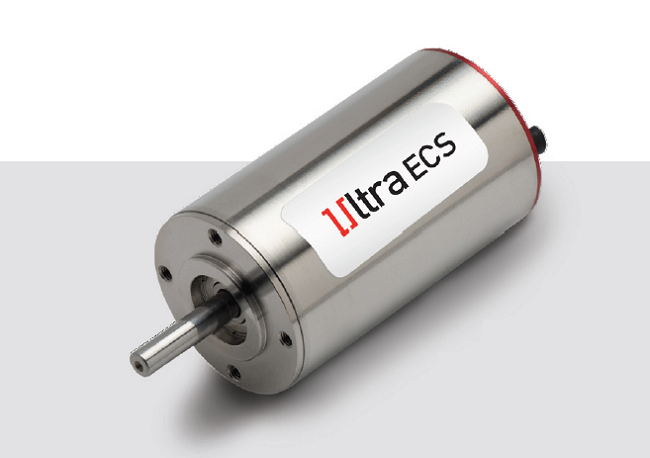 DC slotless motor runs at up to 40,000 rpm
Portescap has expanded its Ultra EC range of brushless DC slotless motors with the introduction of a ultra-high speed 2 pole motor, the 35ECS.
The 35mm diameter slotless motor draws up to 330W max imum in continuous operation and sustains speeds up to 40,000 rpm. The new design comes in two lengths: the 35ECS60 at 60mm and the 35ECS80 at 80mm , with peak torque s during 2s up to 1.1Nm and 2.0Nm, respectively. Both motors feature the company's pat ented Ultra EC coil technology which provides unparalleled torque and power density with limited core losses over a wide range of working speeds without friction and brush wear. The se motors feature a laser welded front flange to ensure the strongest housing to sustain high torque reaction. A temperature probe on the coil head ensures an optimized control of motor performances in heavy duty applications. The devices are offered with hall sensors and a total of 6 different coils to match your speed and voltage requirements. Upon request, Portescap can also provide options for customization including gearboxes, encoders, coil variations and mechanical interface modifications.
Portescap – www.portescap.com
Join 97,426 other subscribers

Archives