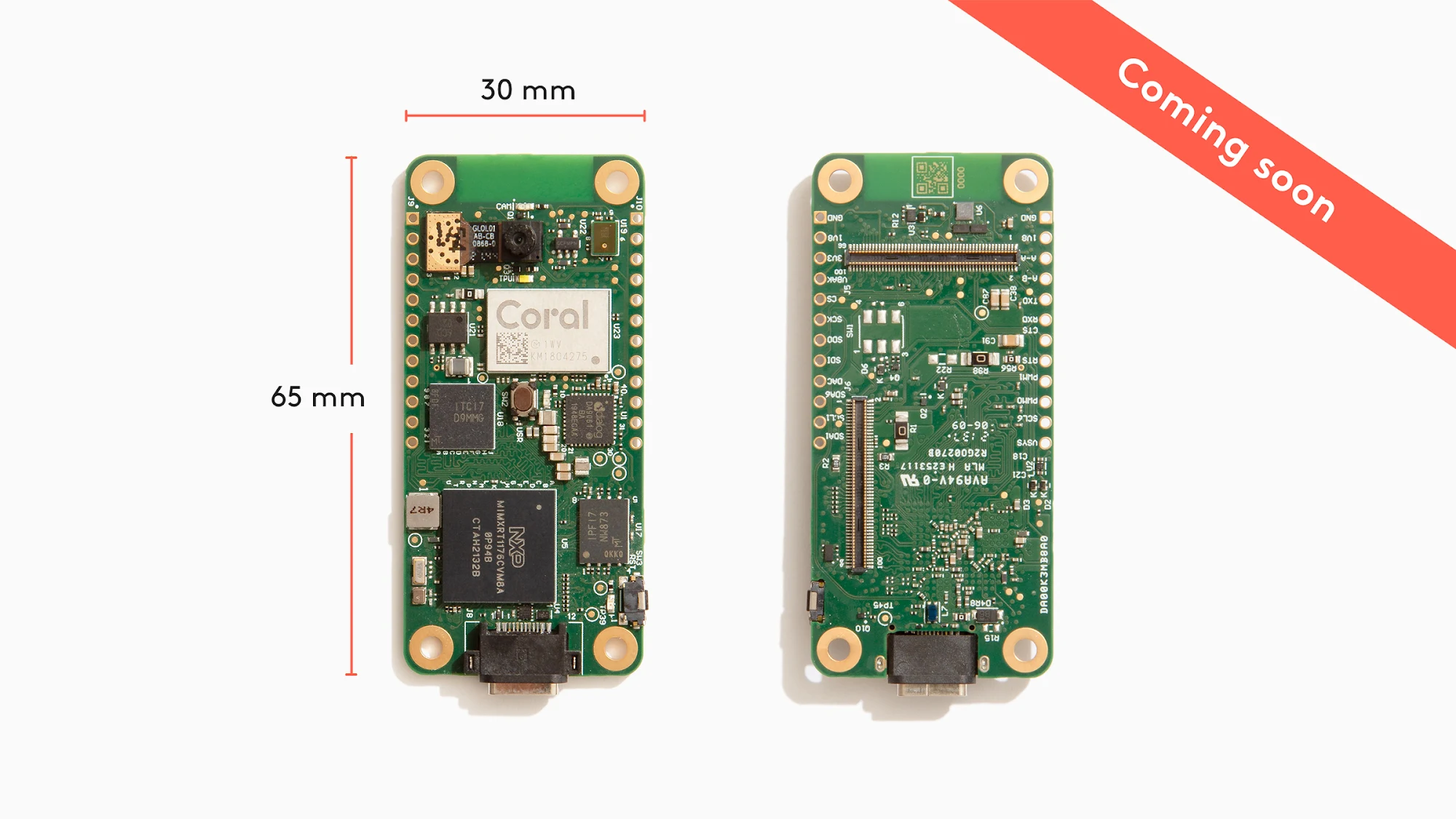 Dev Board Micro – A microcontroller board with a camera, mic, and Coral Edge TPU
The Dev Board Micro board combines a camera, microphone and Coral Edge TPU with an NXP i.MX microcontroller
Google is launching an edge AI board in the same form factor as a Raspberry Pi Nano for its Coral AI processor and NCP's i.MX microcontroller for the first time.
The Coral Dev Board Micro is a microcontroller board with a built-in camera, microphone, and Coral Edge TPU, allowing developers to quickly prototype and deploy low-power embedded systems with on-device ML inferencing.
Development is focussed on the NXP i.MX RT1176 microcontroller with ARM Cortex-M7 and Cortex-M4 cores for low-power machine learning inferencing of TensorFlow and TensorFLowLite using the Coral accelerator chip that provides 4 TOPS of 8bit performance at 2W.
The board has 512 Mbit of SRAM and 1Gbit of flash with a 324 x 324 pixel colour camera and PDM mono microphone. There are two 12-pin GPIO headers and two 100-pin board-to-board connectors as well as a USB Type-C (USB 2.0) interface.
Accessories include a Wi-Fi/Bluetooth Module Board and an Ethernet/Power-Over-Ethernet Board
more information: https://coral.ai/products/dev-board-micro
Join 97,426 other subscribers

Archives