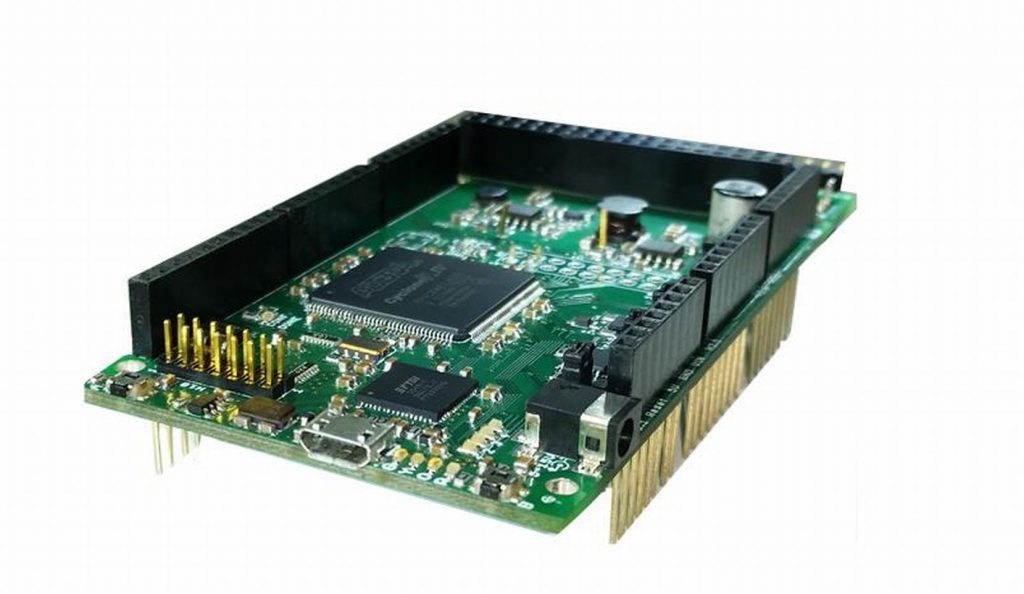 DueProLogic – USB-CPLD Development System
The DueProLogic is a complete FPGA Development System designed to easily get the user started learning and creating projects.
The DueProLogic makes programmable logic easy with an all inclusive development platform. It includes an Altera Cyclone IV FPGA, on board programming, four megabit configuration flash, and an SD connector for add on memory. You can create your HDL code, program it into the flash and interact with the hardware via a Windows PC.
DueProLogic – USB-CPLD Development System – [Link]