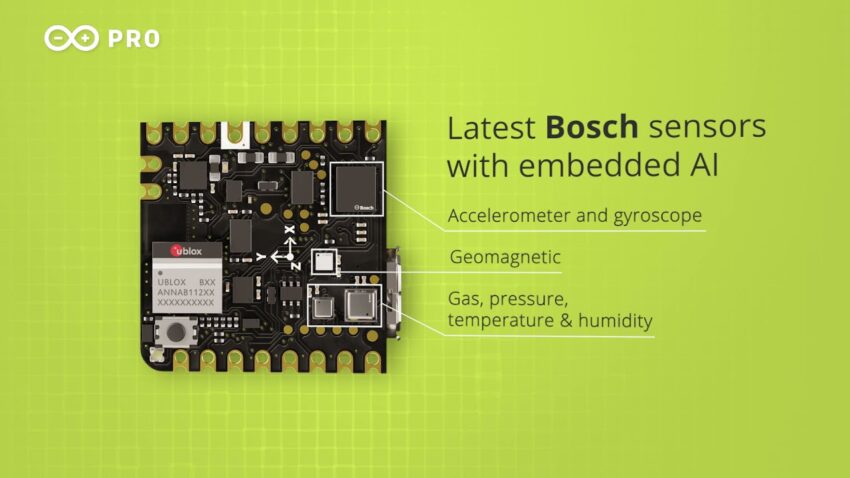 Edge Impulse announces support for Arduino Nicla Sense ME board with Bosch sensors
Edge Impulse has announced support for Arduino's compact Nicla Sense ME board targeted at Edge AI Motion and Environment projects — a new standard for intelligent sensing solutions. The edge AI and tinyML expert promised to give full support for the device's newly integrated sensors.
Less than a year ago, in September 2021, Arduino partnered with Bosch's sensor division to launch the Nicla Sense ME, development board, with a stamp-like ultra-compact design. The high-performance, low-power board was designed to bring smart sensing solutions to the edge.
"Its small size and robust design make it suitable for projects that need to combine sensor fusion and AI capabilities on edge, thanks to a strong computational power and low-consumption combination that can even lead to stand-alone applications when battery operated,"
Edge Impulse's Jenny Plunkett explains the compact development board.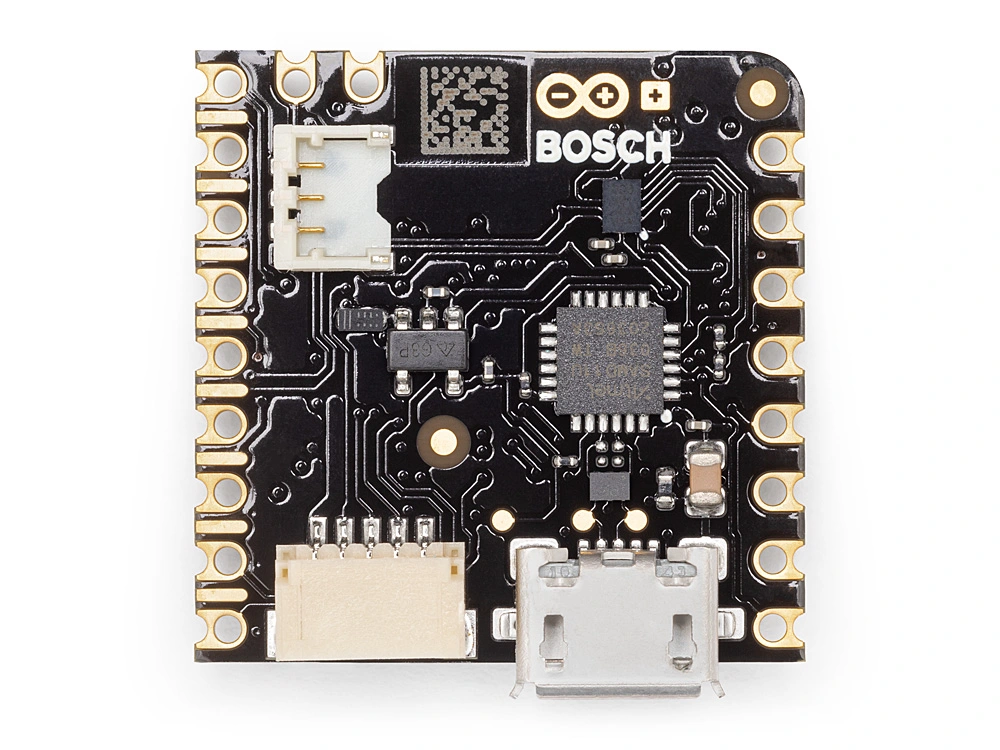 Features and Specifications Include:
64 MHz Arm® Cortex M4 (nRF52832) microcontroller
Bluetooth® 4.2 connectivity
512KB Flash / 64KB RAM, 2MB SPI Flash for storage, 2MB QSPI dedicated for BHI260AP
1x I2C bus (with ext. ESLOV connector), 1x serial port, 1x SPI, 2x ADC, programmable I/O voltage from 1.8-3.3V
Power: Micro USB (USB-B), Pin Header, 3.7V Li-po battery with Integrated battery charger
Dimensions: 22.86 mm x 22.86 mm
Weight: 2 grams
Usage and Applications:
Predictive maintenance
Robotics
Accelerated medical recovery
Logistics and supply chain
Gas detection
Detection of toxic substances
Home Automation
Monitoring of environmental conditions
Edge Impulse also extended support to four state-of-the-art sensors from Bosch Sensortec: 
BHI260AP motion sensor system with integrated AI
BMM150 magnetometer
BMP390 pressure sensor, and,
BME688 four-in-one gas and environment sensor with AI and integrated high-linearity.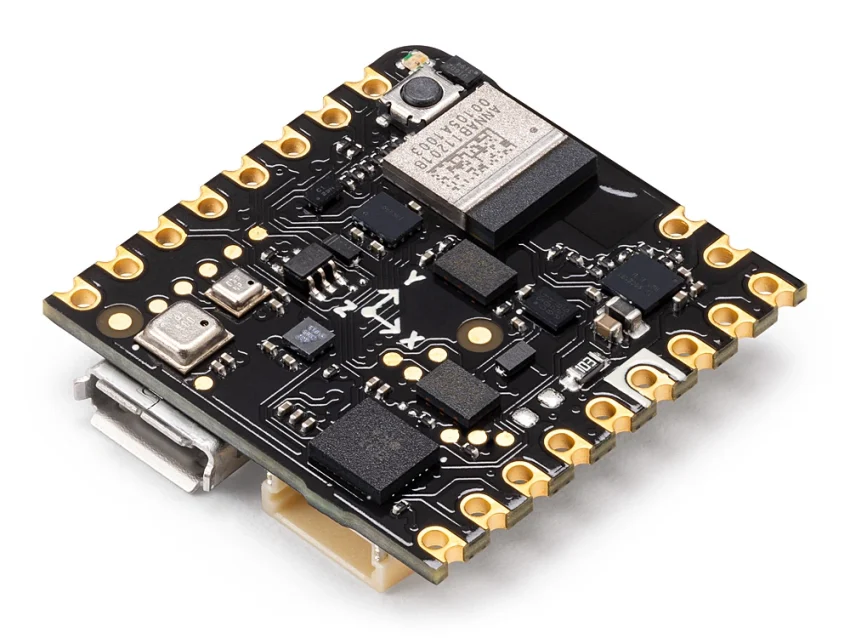 With the range of Bosch Sensortec hardware and the powerful Nordic Semi nRF52832 system-on-chip, the Nicla Sense ME compact development board can be used to easily measure and analyze rotation, acceleration, temperature, pressure, humidity, air quality and CO2 levels.
Here are some of the benefits you get with using the Arduino Nicla Sense ME Development Board: 
It has tiny size, yet is packed with amazing features
It has a low power consumption rate
It adds sensing capabilities to existing projects
It becomes a complete standalone board when battery-powered
It has a very powerful processor, capable of hosting intelligence on the Edge
Robust hardware including high-quality Bosch sensors with embedded AI (accelerometer, gyroscope, geomagnetic, gas, pressure, temperature & humidity sensors)
Bluetooth LE connectivity maximizes compatibility with professional and consumer equipment
It can measure motion and environmental parameters easily (motion, gas, pressure, temperature, humidity, and more)
Always-on sensor data processing at extremely low power consumption
It is compatible with Arduino Portenta and MKR families
Battery or USB powered
Video
The company provided a quick guide on how to get started with the board; flashing the Nicla Sense ME with the Edge Impulse firmware for data collection and inference.
"Once you have collected enough data samples from your desired sensor, you can follow the building of a continuous motion recognition system tutorial to develop and deploy a machine learning model using one of the many Bosch sensors on the Nicla Sense ME," says Plunkett.
These details and other useful information on the Nicla Sense ME development board can be found on the documentation site or on the Arduino Store where it sells for $82.80.
Join 97,426 other subscribers

Archives