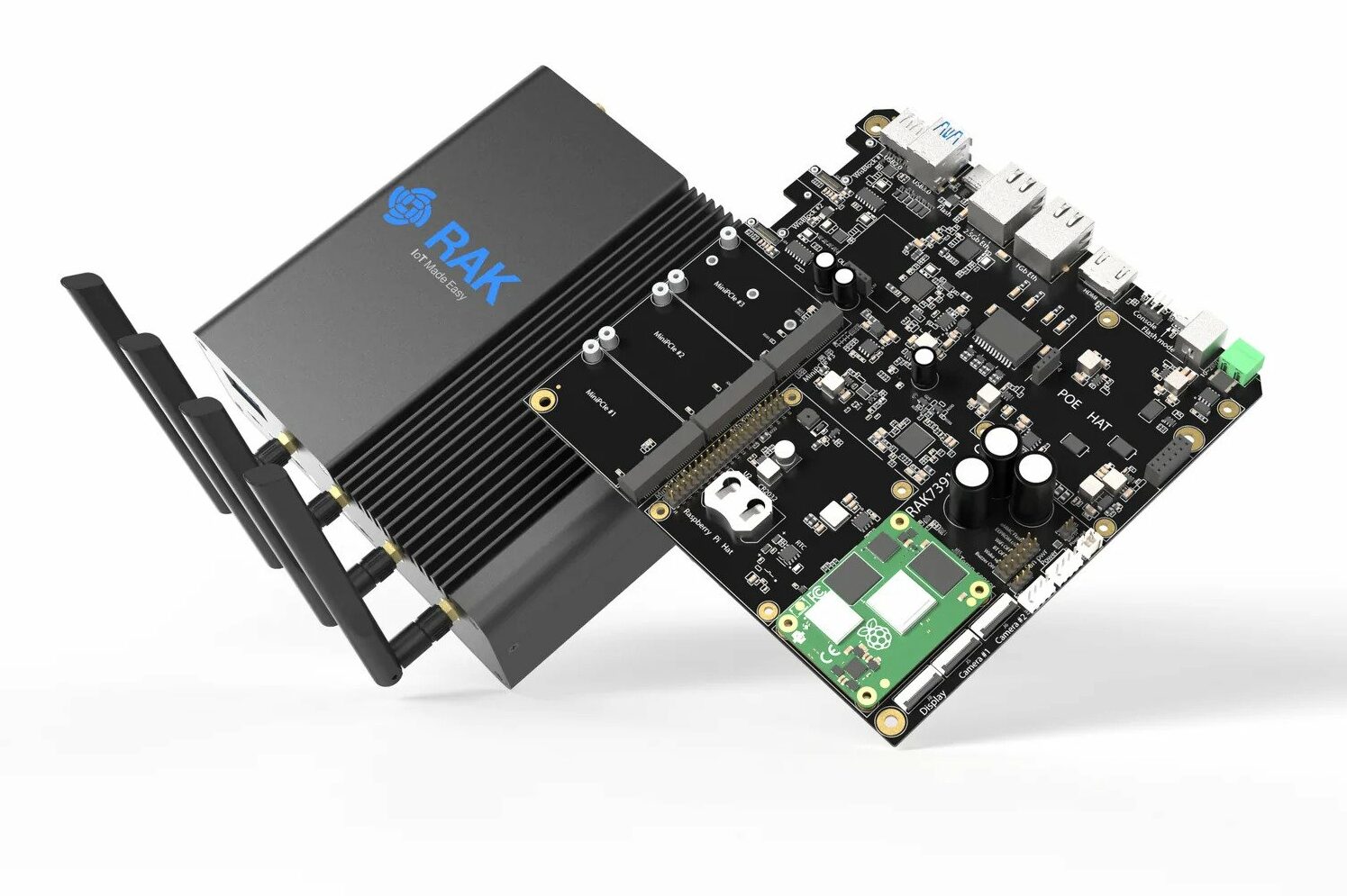 Enhancing IoT Connectivity with WisGate Connect
The leading IoT solutions provider, RAKWireless, recently announced a new WisGate Connect Gateway. The modular Internet of Things (IoT) platform for multi-radio access networks and IIoT protocols runs on top of the Raspberry Pi Compute Module 4. WisGate provides a platform for enhancing connectivity over multi-radio access networks and enterprise IoT applications.
With the motto of "IoT made easy," RAKWireless WisGate Connect Gateway combines the flexibility of the Raspberry Pi ecosystem and the reliability of industrial-grade solutions. The Raspberry Pi CM4 features a quad-core 64-bit ARM Cortex-A72 processor operating at 1.5Ghz, 8Gb DDR4 RAM, and up to 32Gb onboard eMMC. WisGate Connect includes an onboard RTC (Real Time Clock), a 16-bit ADC (Analog to Digital Converter), a temperature sensor, a cooling fan driver, a GPIO extension, a buzzer, and an OLED screen connector. WisGate Connect is compatible with all available Raspberry Pi hats.
WisGate Connect gateway offers a wide range of wired and wireless connectivity features. It features 3 MiniPCIe slots for easy connectivity with LoRaWAN, 4G, Zigbee, or Wifi modules. The M.2 B-keying slot with USB and PCIe lanes offers connectivity with 5G modules, PCIe to SATA adapters, and NVMe drivers. It also supports many industrial communication protocols like CanBus, LinBus, DIO, etc.
Other hardware features of the WisGate Connect Gateway include:
Two WisBlock IO connectors
Flexible power supply modes, including DC terminal, Phoenix terminal, and POE
HDMI 2.0 port
2.5 Gb Ethernet
A USB2.0 and two USB3.0
Type-C USB socket to update the CM4
Micro SD Card port for Compute Module 4 Lite modules
Standard cooling fan connector (compatible with 12 V and 5 V fans)
Output power connector (+5 V, +12 V with PoE)
MIPI DSI display FPC connector (22 pins, 0.5 mm pitch cable)
2x MIPI CSI-2 camera FPC connectors (22 pins, 0.5 mm pitch cable)
PoE support via an optional module
Debug UART port
Configuration jumpers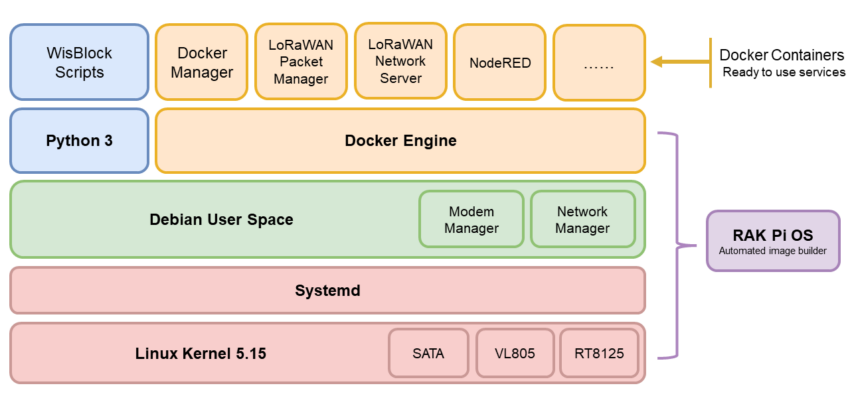 RAKWireless also provides a remote management platform for the WisGate Connect Gateway– WisDM. The WisDM platform provides numerous features for remotely accessing the WisGate gateway, like remote rebooting, prompt notifications of anomalies, analysis reports, etc.
With its enhanced connectivity and wide range of applications, the WisGate Connect Gateway is an ideal solution for industries to connect various devices for easier monitoring and communication. The WisGate Connect Base Kit is currently available on the RAKWireless store for about $149. For more information about the RAK7289 WisGate Connect can be availed from the official product page.
Join 97,426 other subscribers

Archives