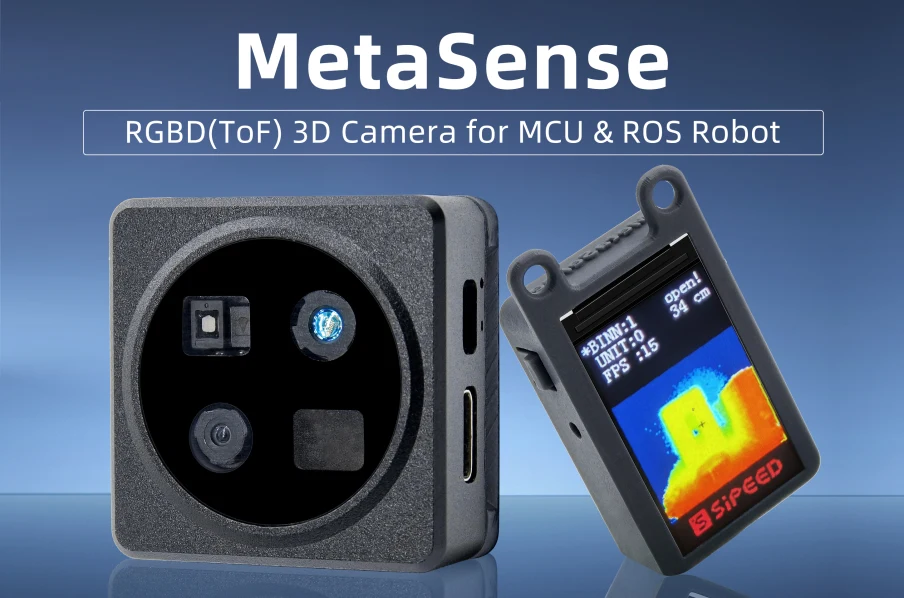 Enhancing MCUs and ROS Robots with the MetaSense RGBD ToF 3D Cameras
The Sipeed announced the MetaSense RGBD ToF family of 3D Cameras for microcontrollers and ROS-operated Robots, which is currently in development. The MetaSense 3D cameras use the Time-of-Flight (ToF) principle for providing 3-dimensional information. ToF utilizes light and measures the distance between objects based on the time taken by the light pulses to reflect back by the object.
MetaSense announced the development of two ToF Cameras – A075V, and A010. These cameras provide the coordinates in XYZ-axis, enabling the users to form a point cloud.
The A075V has a higher resolution of 320×240 as compared to the A010 with a resolution of 100×100. Moreover, the A075V has additional an RGB sensor and an Inertial Measurement Unit (IMU). The RGB sensor enables A075V to create colorful point clouds that can be used in applications like 3D scanning and 3D sense reconstruction.
It also features a powerful CPU along with an NPU (Neural Processing Unit) for processing complex data. Users can conveniently access the processed data just through a USB cable. The A010 is cheaper than A075V, making it ideal for beginners. It can be configured to different resolutions like 100×100, 50×50, or 25×25 depending on the microcontrollers used. Both the 3D cameras support integration with ROS1 and ROS2.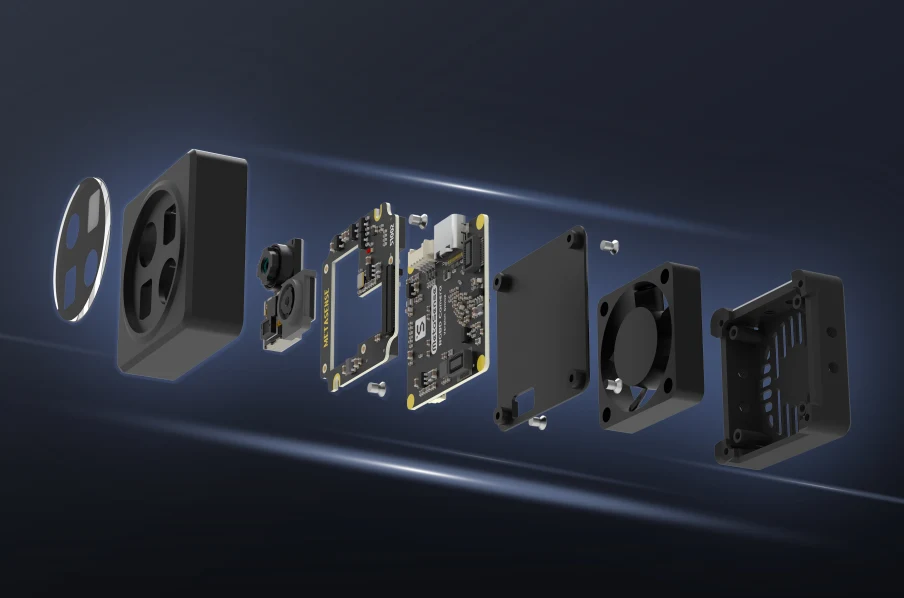 Technical Specifications of the MetaSense ToF Cameras
MetaSense A075V:
Dimensions: 36x36x23.5 mm
128MB RAM, 128MB ROM
Cortex A7 processor (1.5GHz) with 0.4T NPU
UART and USB2.0 ports
Distance measurement range : 0.2-2.0 m
MetaSense A010:
Dimensions: 23.25×40.70×10.50 mm
132KB RAM, 192KB ROM
32-bit RISC-V processor (144MHz)
UART and USB2.0 ports
Distance measurement range: 0.2-2.5m
Enhancing Computer Vision with the MetaSense 3D Cameras:
The new MetaSense ToF 3D cameras provide a 3D sense of the environment making them ideal for point cloud operations and other machine vision applications. Various use cases where these cameras can be used include autonomous navigation robots, obstacle avoidance, face recognition, passenger flow statistics, and a lot more. Moreover, MetaSense also offers Python SDKs that enable the users to view the 3D depth data on web browsers or ROS. The ToF 3D cameras are still in the prototyping phase and are open for crowdfunding. More information can be found in the Sipeed documentation.
Join 97,426 other subscribers

Archives