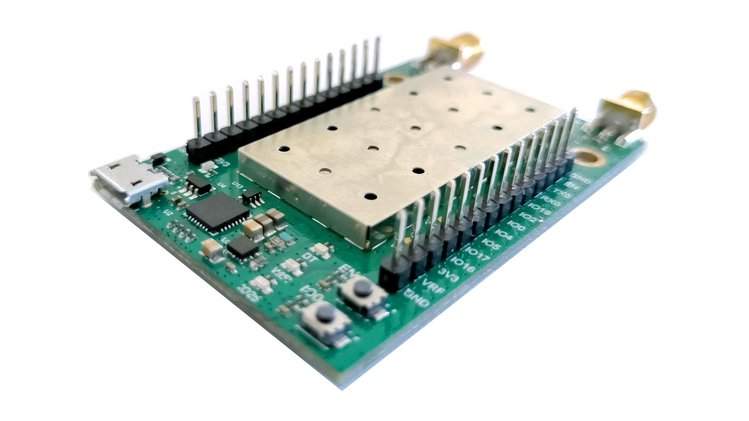 ESP32-M1 Reach Out is a compact and richly-featured ESP32-M1 dev board with up to 1.2 km Wi-Fi range
Bison Science is preparing to launch a project that aims to be a perfect solution to the Wi-Fi range limitations of existing boards, called the ESP32-M1 Reach Out Development Board.
The ESP32-M1 Reach Out development board is said to increase range up to two to three times, and is quoted to be more than 1.2km. The ESP32-M1 Reach Out is an excellent solution for developers, makers, engineers, and hobbyists who seek to develop robust communication systems using Wi-Fi and Bluetooth protocols even at a distance. It is integrated with an ESP32 RF SoC that makes getting going with long-range RF as simple as can be. The chipset features both a microcontroller and RF stage in a single package and guarantees a range of more than 1.2km using Wi-Fi 802.11b.
Though with a small size, the ESP32-M1 Reach Out has a methodical design that features amongst others, 17 GPIOS, 3 different voltage outputs, digital external interfaces, external antenna connectors, and a high-power radio front-end for Wi-Fi.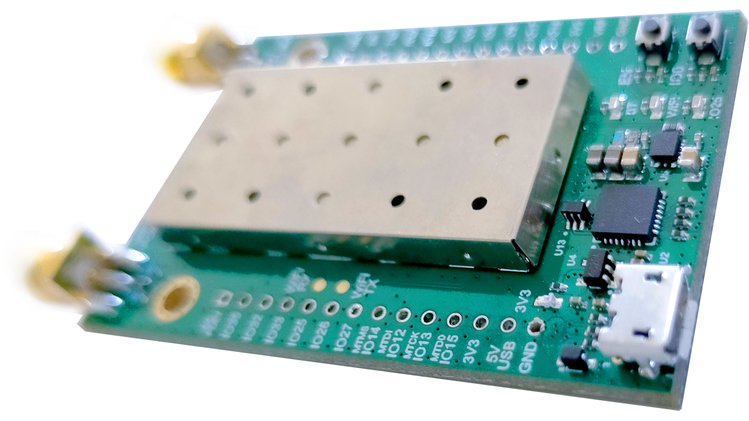 Features & Specifications of the ESP32-M1 Reach Out Development Board include:
SoC: ESP32-D0WDQ6 RF clocked up to the frequency of 240MHz
32 Mbit flash memory
CP2102 USB serial bridge (USB to UART converter)
Wi-Fi 802.11 b/g/n
Bluetooth 4.2 and Bluetooth Low Energy
Digital external interfaces and external antenna ports for Wi-Fi and Bluetooth
Qorvo QPF4219 PA and LNA Wi-Fi front-end (33 dB PA gain and 14 dB LNA gain)
Configurable Wi-Fi transmit power
Wi-Fi transmit output power: 27 dBm typical and max 30 dBm
Wi-Fi receiver sensitivity: -103 dBm for 802.11b, 11 Mbps
Wi-Fi front-end bypass mode (the Wi-Fi front-end is off, while the ESP32 only is used to transmit and receive).
UART, I²C, I²S, SPI, PWM, and,
12-bit ADC
15x GPIOs,
2x accessible input-only IOs
Input Power:

USB +5 V, ~> 750mA (for high power Wi-Fi front end operations)
USB +5 V, ~< 300 mA (for normal Wi-Fi, BT and general operations)

Voltage Outputs: +3.3 V, +4.85 V and USB voltage
Dimensions: 40 mm x 60 mm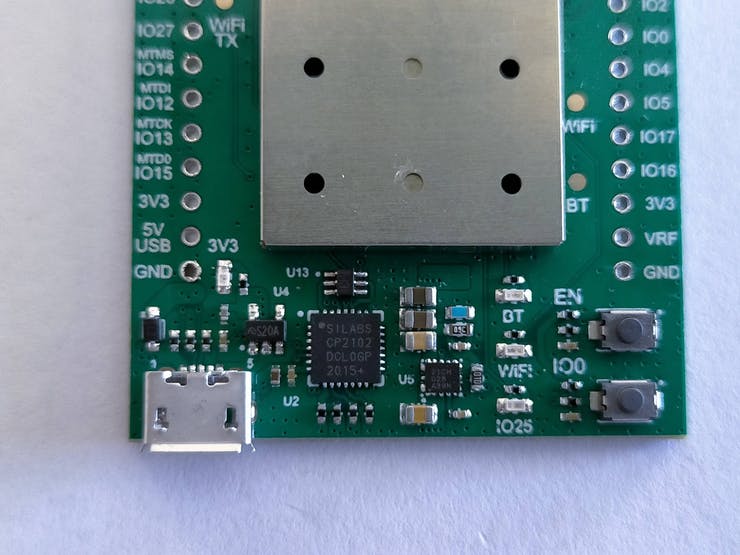 ESP32-M1 Reach Out can be used in a wide variety of applications like long-range video streaming, drone radios, security measures, remote monitoring and sensing, mesh networking, etc.
The Reach Out development board is expected to participate in Crowd Supply's Qorvo RF Accelerator, alongside other projects like the LimeRFE and XYNC, as the next generation of wireless solutions.
Board schematics and other design files will be available soon but further details on the project can be found on the company's crowd supply page where the board is expected to launch soon.
Join 97,426 other subscribers

Archives