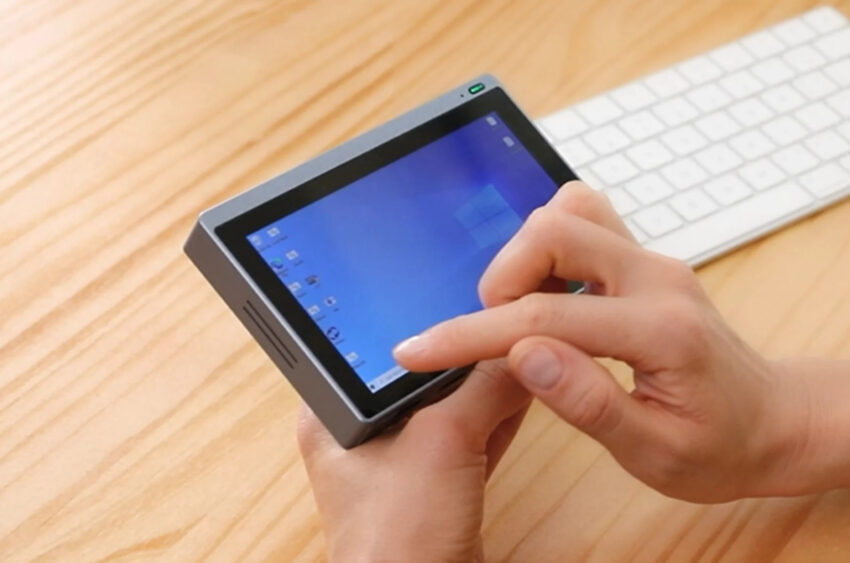 Gole1 Pro – Pocket-sized Windows 11 Desktop PC has WiFi 6.0 and a 5.5″ Touchscreen Display
Renowned Chinese PC Manufacturer, HIGOLE; maker of the GOLE 1 mini PC released back in 2016, has released its newest touchscreen mini PC, the GOLE 1 PRO loaded with improved features and capability.
Unlike the GOLE 1 which runs on an Intel Atom x5-Z8300 processor, the GOLE 1 PRO ships with either a dual-core Intel Celeron N4000 or a Quad-core Intel Celeron J4125 processor, both of which, in all ramifications, outperform the performance of the processor on the initial GOLE1.
The GOLE 1 PRO is the world's smallest touchscreen PC to offer users portability and desktop experience simultaneously as it can be operated with/without a mouse and keyboard thanks to its 5.5-inch display.  The GOLE 1 PRO also features 8GB RAM, 128GB ROM,256GB SD card slot for secondary storage and data transfer along with four USB 3.0 ports and two HDMI 2.0 ports for simultaneous display expansion at up to 4k resolution.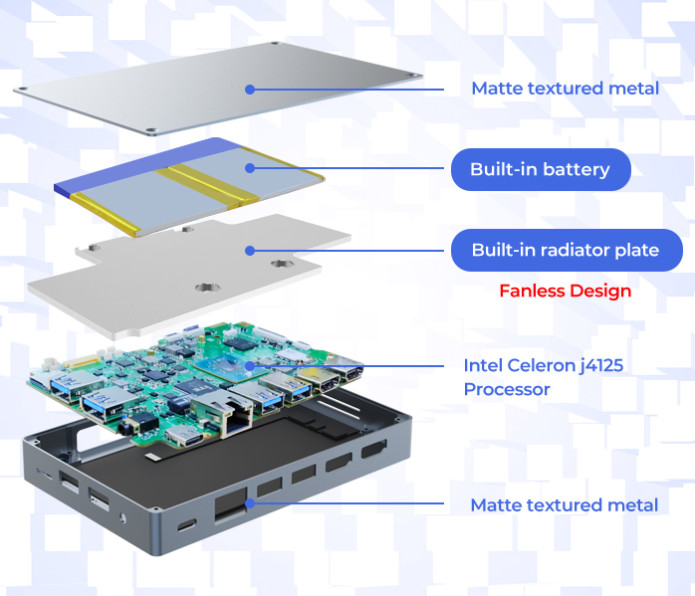 Both versions of the GOLE 1 PRO feature a built-in microphone and speaker for audio function and some difference (asides from the processors) only starts setting in, when you consider their wireless communication features, as the J4125-based device, offers Wifi 6.0 and Bluetooth 5.2,  while the N4000 based GOLE 1 PRO comes with Wifi 5.0 and Bluetooth 5.0. This however takes nothing away from both versions of the device as the communication protocols they support are still very much in vogue and makes GOLE 1 PRO ready for use with all sorts of external devices including projectors, printers, mouse and keyboards, modems, headsets, and speakers, etc., used at home and in the office.
The coolest thing about the GOLE 1 PRO, for me, is the size. It fits into 91.2 x 17.76 x 142mm matte textured metal enclosure which provides it with a built-in radiator plate and doubled layer vent that aids its seamless fanless design for handling processors and other components heat. The enclosure also carries a built-in battery, which according to HIGOLE can power the device for up to 4 hours under average usage conditions, and a type-c port through which the device can be powered/charged with a 12VDC adapter.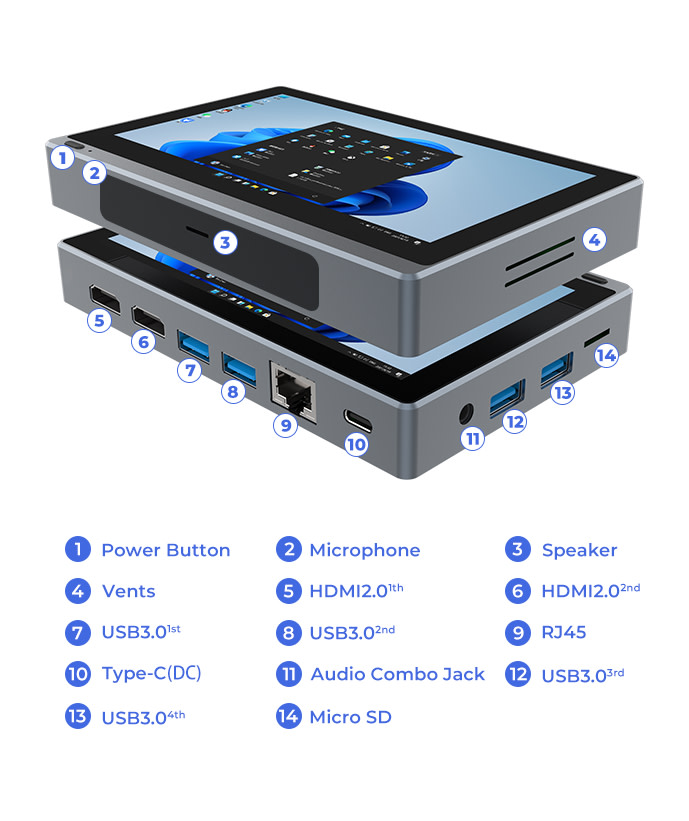 Highlight features and specifications of the GOLE 1 Pro are provided below:
GOLE 1 PRO (J4125):
Processor:

Quad-core Intel Celeron J4125 processor @ 2.0 ~ 2.6 GHz, 10 watt; Intel UHD graphic 60 or
Dual-core Intel Celeron N4000 @ 1.1 ~ 2.6 GHz, 6-watt; Intel UHD graphic 60

Memory: 8 GB LPDDR4X
Storage: 128GB SSD, 1 x 256GB SD slot (not sipped with card)
Operating System: Windows 11 (Professional)
Display: 5.5-inch touchscreen.
Wireless: Wifi 6.0 and Bluetooth 5.2 or Wifi 5.0 and Bluetooth 5.0
Audio: 1 x combo MIC, 1 x 3.5mm headphone plug
Expansions: 4 x USB 3.0 interface, 2 x HDMI 2.0 ports (supports 4k displays simultaneously), 1 x RJ45 port
Power: Built-in battery, 12 DC (external), power button.
Dimension and Weight: 91.2 x 17.76 x 142mm, 0.2kg
For OS, the GOLE 1 PRO runs Windows 11 Professional out of the box but also supports Ubuntu and some other Linux distros.
The GOLE 1 PRO is currently available via its crowdfunding page on Indiegogo with a start price of $1,638 (HKD).
More information on the PC and Crowdfunding details can be found on the product IndieGoGo Page.
Join 97,426 other subscribers

Archives