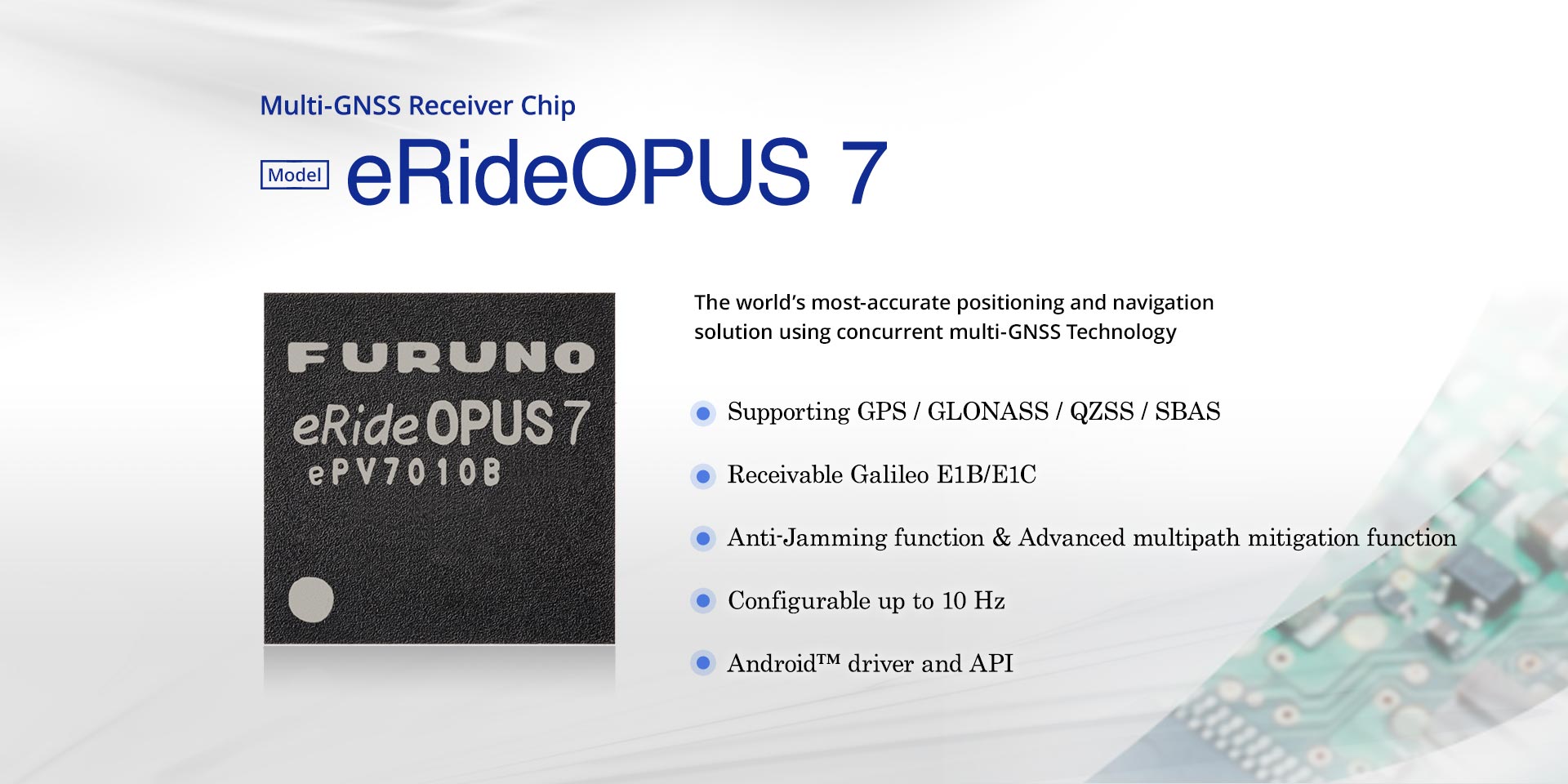 GPS/GNSS eRideOPUS 7 Modules
Kaga Electronics USA, offers FURUNO Electrics GPS/GNSS timing and synchronization solutions that utilize GPS/GNSS timing receivers to synchronize with the grand master clock (GMC) to reduce latency. This makes FURUNO's GPS/GNSS receiver and modules suitable for projects that require precise timing synchronization in today's data-heavy world.
FURUNO GNSS/GPS chips and GNSS/GPS modules are based on eRideOPUS 7, which provides the world's most accurate positioning and navigation solution using simultaneous multi-GNSS technology in combination with active anti-jamming and advanced multipath mitigation.
Utilizing FURUNO's eRideOPUS 7 chipset and dead-reckoning technology, the GV/GN series is suitable for applications using velocity and position. In combing the eRideOPUS7 with a disciplined oscillator, the GT/GF series is suitable for markets geared towards timing applications.
more information: https://www.furuno.com/en/products/gnss-chip/ePV7010B
Join 97,426 other subscribers

Archives