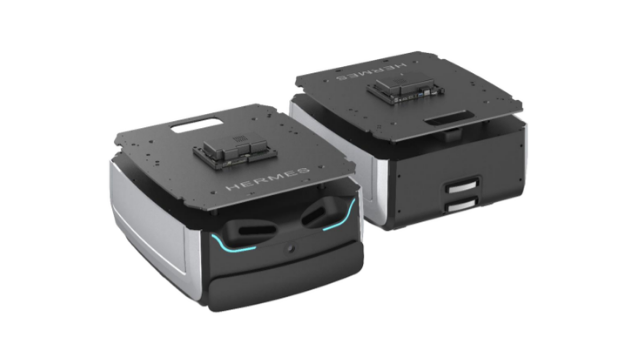 Hermes, A Scalable Robotic Platform Features Multi-Sensor Data Fusion Technology
Chinese robotics specialist SLAMTEC has been designing robots for various applications for the last 8 years. Moving forward, recently the company has launched, Hermes, a robot platform with a single board computer based on the Rockchip RK3399 SoC. Hermes is a high-cost robot platform capable of carrying payloads of up to 130 lbs. It is competent to work efficiently in small and medium-sized robotic applications like smart patrol robots, hotel delivery robots, and food delivery robots.
It is important for the hardware to be prepared for unexpected circumstances and improve safety. For this, the design comes with multi-sensor data fusion technology to improve the sensing capability of robotic systems. To effectively implement mapping, localization, and navigation, the robot has fitted add-ons like LIDAR, magnetic sensors, depth cameras, and bumper sensors.
Features of the Hermes-Robot Platform
Heart of Hermes: Rockchip RK3399 SoC
Sensors: LIDAR sensor, depth camera sensor, boundary sensor, and bumper sensor
Motion parameters: 1.2 m/s maximum moving speed
Connectivity: RJ45 Ethernet Port, USB 3.0 Type-C port
Interfacing ports: HDMI, 3.5mm headset socket, amplifier jack, audio jack
Wireless connectivity: 4G, Sim card slot, Wi-Fi 2.4GHz
Battery: 16 Ah (standard), 25 Ah (optional) with a charge time of 3h-4h
Power consumption: 39W (No-load) Motion power consumption, 62W (Full-load) motion power consumption
Wheelset: 6.5-inch in-wheel motor
Operating temperature: 0°C to +40°C
Dimensions: 545 x 465 mm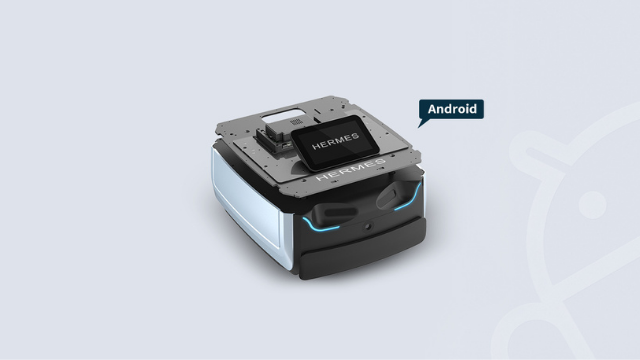 The Hermes robot platform additionally features autonomous pathfinding to help navigate the destination. Also, through robot collaboration, Hermes is capable of meeting the needs of multi-task operations. With wireless connectivity through LAN and cloud, Hermes can dynamically adjust speed and delivery routes in relation to environmental factors.
The safety of robotic movement is very important for any sized application. The manufacturer has provided Hermes with smart obstacle avoidance through the sensors listed above. The autonomous charging capability of the robot platform allows Hermes to automatically return to the charging station when its battery charge goes below the threshold value. With all the features comes the heavy price associated with it. Hermes is listed at $5,600 but with stock unavailability. For more details, head to the product page.
Join 97,426 other subscribers

Archives