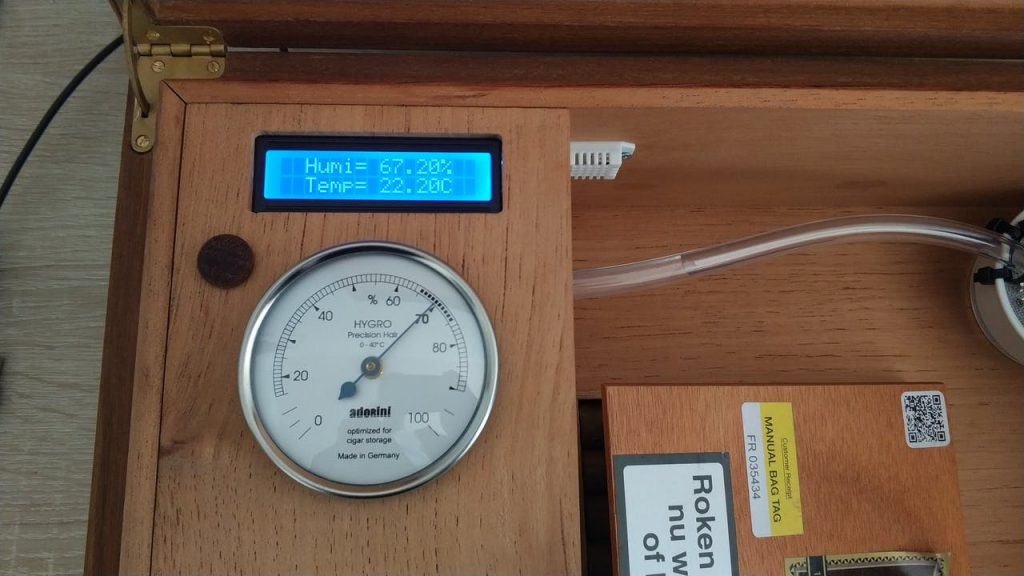 Humiduino – An automated humidor using Arduino
Matthias Dankers build his own cigarette humidor controlled by Arduino. He writes:
For the optimal storage of cigars you would want a box with a so called 'Caribbean' climate inside; warm and very humid. Translated in numbers that would be 21 degrees Celcius (70F) and 70% relative humidity. That climate has to be maintained to ensure the optimal storage of cigars. No matter what the outside climate is.

Most humidors you can buy are equipped with 2 essential parts. A humidifier and a hygrometer. Both used to maintain the right humidity. They don't bother to cool or heat the humidor to the right temperature because it's assumed that the humidor is going to be placed inside your house where central heating or cooling will maintain the temperature.
Humiduino – An automated humidor using Arduino – [Link]
Join 97,426 other subscribers

Archives