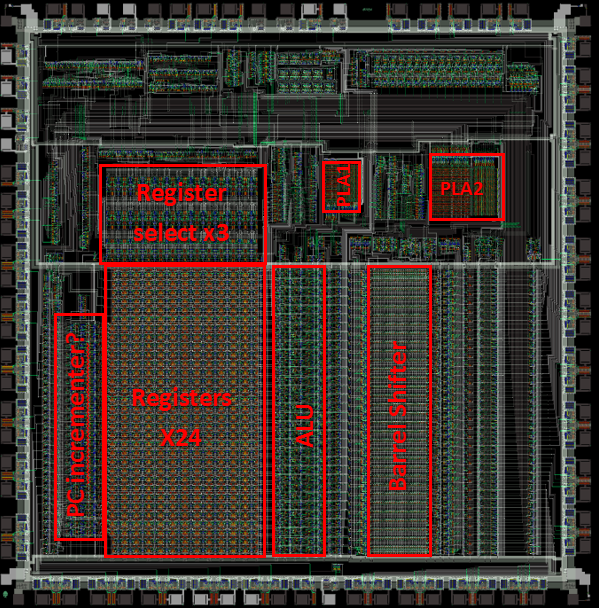 Inside the ALU of the first ARM microprocessor
Dave @ daveshacks.blogspot.co.uk takes a look inside the first ARM microprocessor and explains it's design.
With that in mind I embarked on my own attempt to reverse-engineer parts of the armv1. Some background knowledge of the processor's architecture is helpful, and googling for "ARM Architecture Reference Manual" will lead you to very detailed descriptions of the more modern versions of the processor. By just looking at the masks and knowing a little about the processor's architecture it's possible to make some good guesses at what some of the blocks are.
Inside the ALU of the first ARM microprocessor – [Link]
Join 97,426 other subscribers

Archives