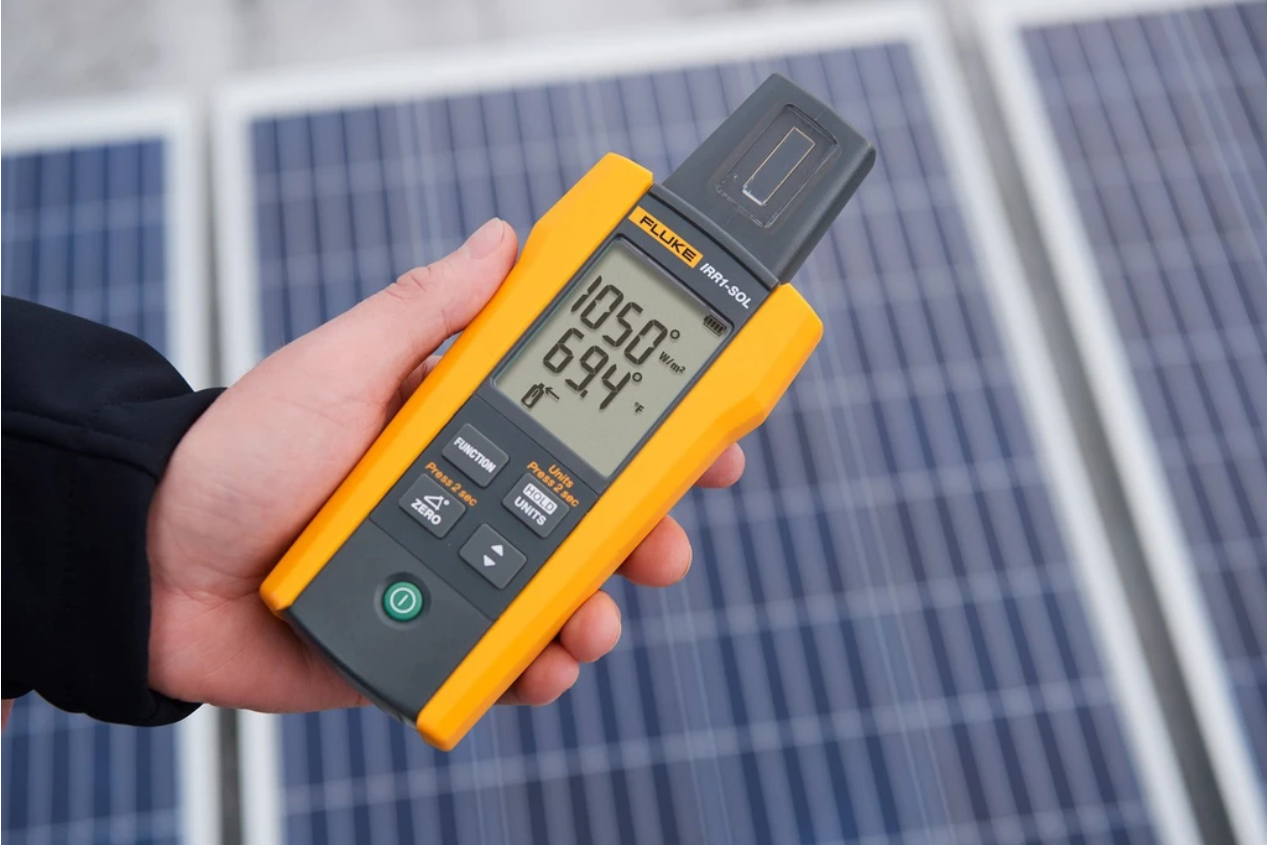 IRR1-SOL Solar Irradiance Meter helps troubleshooting of photovoltaic installations
Fluke's IRR1-SOL solar irradiance meter is designed to simplify the installation and troubleshooting of photovoltaic arrays in a single handheld tool
Solar energy converts the sun's energy into electricity; solar technology is improving with costs of going solar decreasing rapidly. Fluke's IRR1-SOL solar irradiance meter provides industrial, residential and commercial installation and maintenance professionals with a single handheld tool designed to simplify the installation, commissioning, and troubleshooting of photovoltaic arrays, measuring irradiance, temperature, inclination, and direction of the solar array.
The simple user interface, instantaneous solar irradiation measurements, and built-in temperature sensor make it easy to meet the IEC62446-1 requirements for testing, documenting, and maintaining photovoltaic systems.
The meter can measure irradiance by simply placing the meter directly onto the PV panel. The integrated compass and inclination sensor also allows quick measurement and documentation of roof and site orientation, pitch, and panel tilt, while surveying, installing, or adjusting an installation.
Optimizes placement on solar power systems and verifies window efficiency
Measures solar output used to calculate overall energy efficiency and placement of solar systems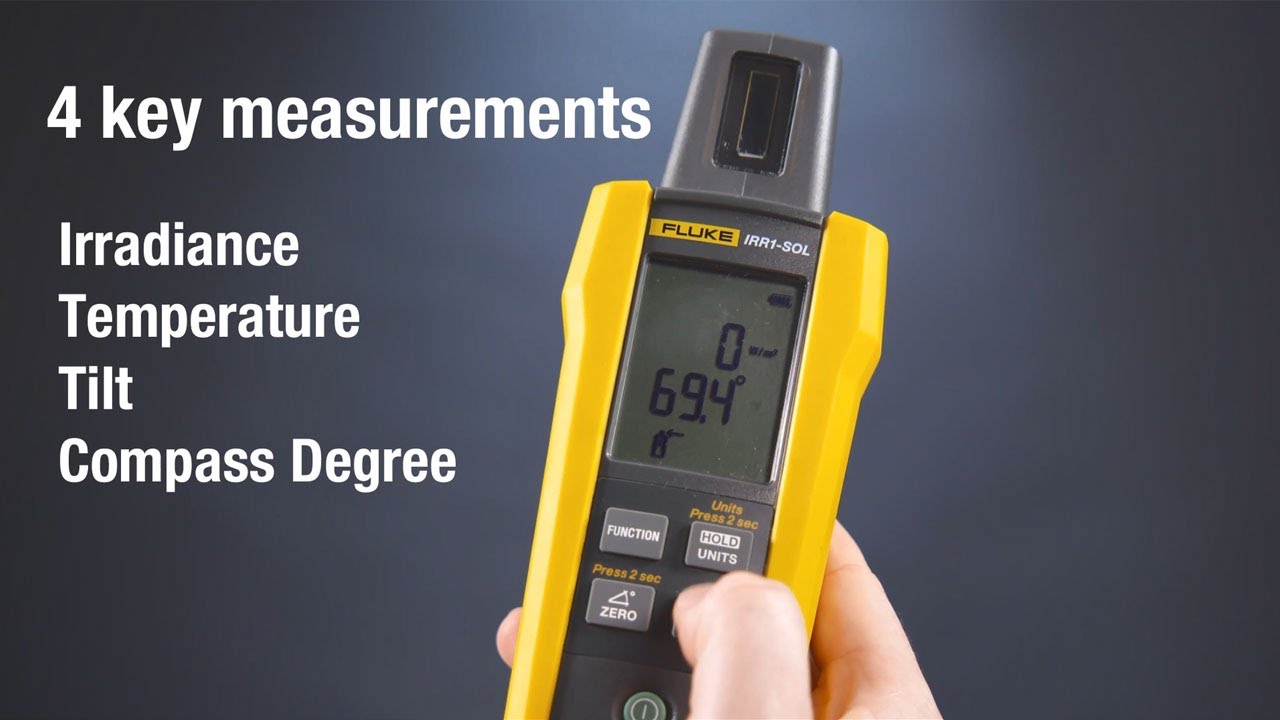 Features
Measure solar irradiance, ambient and PV module temperature, array orientation, and tilt angles
Make instantaneous measurements to determine the watts per square meter solar irradiation required by IEC 62446-1 standard
High contrast LCD with large numbers for easy readability in direct
more information: https://www.fluke.com/en-us/product/electrical-testing/best-solar-energy-industry-tools/flk-irr1-sol
Join 97,426 other subscribers

Archives