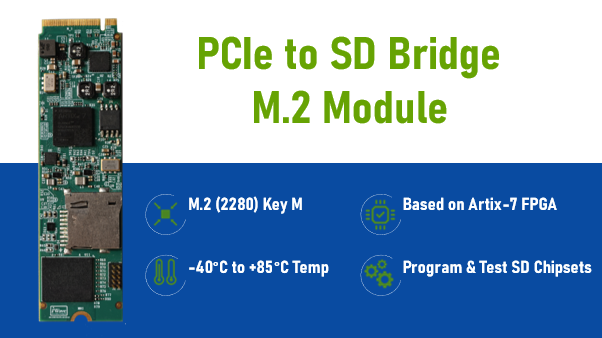 iWave Systems releases the world's first PCIe to SD bridge module in M.2 type 2280 Form Factor
iWave Systems announces its all-new PCIe to SD bridge module in M.2 form factor, featuring flexible integration and excellent compatibility with existing infrastructures.
M.2, an evolutionary form factor sweeping the world of performance PCs is designed for product manufacturers to replace various specific devices for space-constrained applications. Many M.2 modules utilize the Peripheral Component Interconnect Express interface or PCIe bus for data communication.
Due to low latency and low software stack overhead, it has become a prime choice of interface in desktops, laptops, in large data centers, and also found usage in the internet of things (IoT) & automotive. Furthermore, the PCIe interface features a smaller physical footprint and can handle data transmission up to four lanes. As a result, one gets faster read/write speeds.
iWave's PCIe to SD M.2 module is based on Artix-7 FPGA that provides bridging features between PCIe and SD3.0 units to validate different memory densities of micro-SD cards. For host processor communication, the module is designed with 2-Lane PCIe Gen 2.0 interfaces. The module presents a compact design, flexibility, and consumes low power. Since PCIe is backward compatible with the earlier version, the user can easily integrate it into existing systems. The interface towards the SD card is realized by the SD protocol implemented in the FPGA.
An advantage of using FPGAs is the ability to implement proven intellectual property to complete bridging functions quickly and with confidence.
The extremely thin and light M.2 interface is available in M.2 2280-M key form factor and is compliant with SD 3.0 standard specifications. It supports standard and high-capacity SD operations and can handle data rates up to SDR 104/UHS-1. Compact in size, this robust module can operate at temperatures ranging from -40°C to +85°C and consumes very less power. The M.2 module is 22-mm wide and 80-mm long.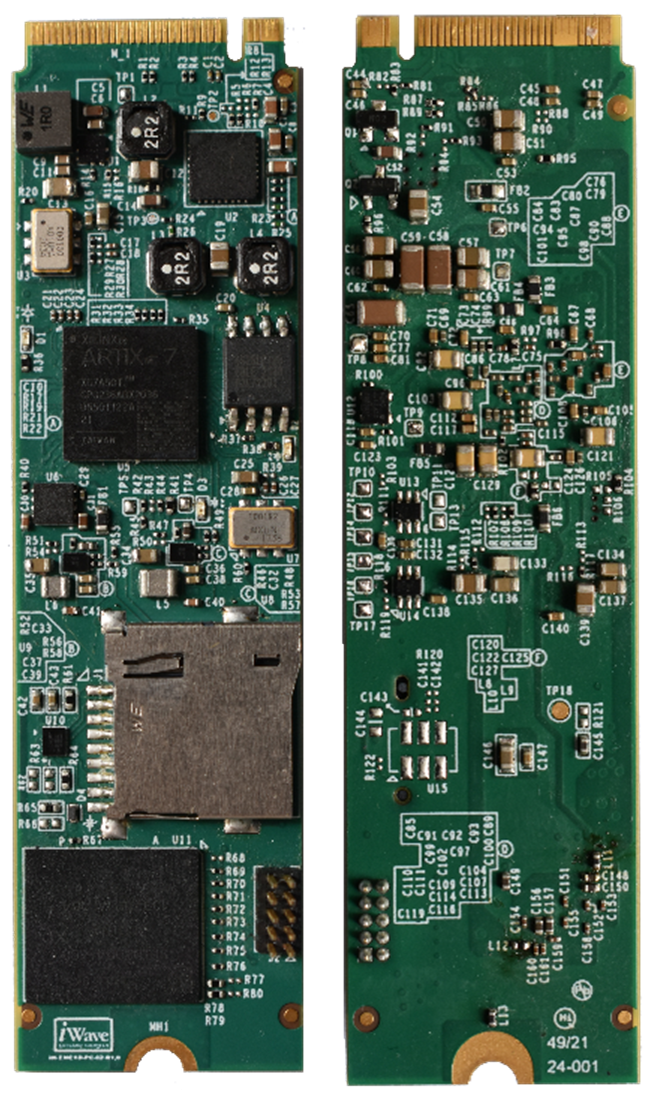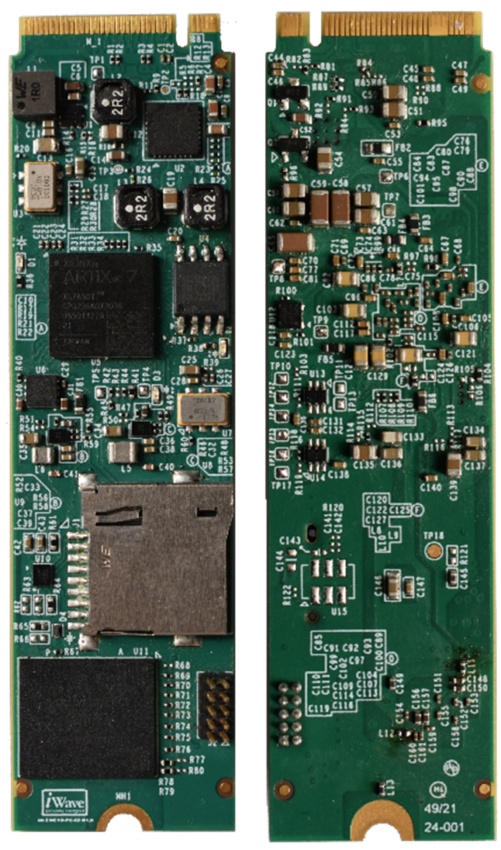 The key features of PCIe to SD bridge include
Complies with SD3.0 Standard specification
Ideal for testing different memory densities/features of micro-SD cards and characterization testing of micro-SD cards
Two-lane PCIe Gen-2 Interface for communicating with the host PC.
Micro SD slot to support the different memory density SD card
Status LED to indicate config done, host error, & power good
Connector and Form factor: M.2 (2280) Key M
The module can also be used as an IP validation platform to test PCIe to SD bridge functionality. The module can be used as a development kit for programming and testing new SD chipsets to comply with the specifications. Super simple to install, the M.2 module requires no cabling for routing, and an x2 PCIe interface to support the M.2 module offers increased performance with reduced latency.
"We are excited to introduce the new plug and play M.2 module in the market for our Storage IP core quick evaluation as well as characterization/validation of new storage memory devices and load pre-built binary image to new storage memory devices for chip manufacturers" said Sheik Abdullah A, VP of Engineering, iWave Systems Technologies.
iWave also offers a comprehensive ecosystem around the M.2 module with good technical support for hardware, software, and FPGA for the customer to quickly get started with the development of their product and solution.
Click here for more information on PCIe to SD M.2 module.
iWave Systems, a global leader in embedded computing solutions and product engineering, has built unparallel engineering expertise over the years. As a leader in providing the robust and comprehensive IP cores and turnkey FPGA design services, iWave has been enabling customers since 1999.
Join 97,426 other subscribers

Archives