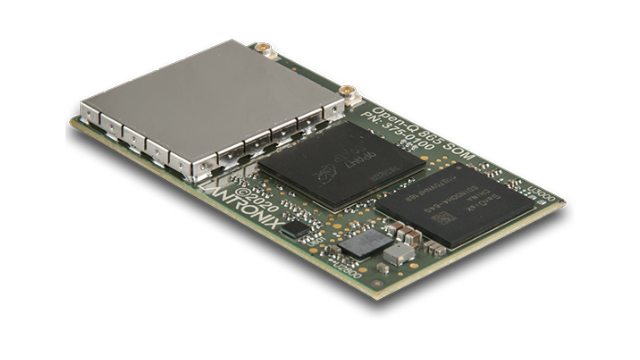 Lantronix releases Open-Q 5165RB System-on-Module for Edge Robotics Applications
Lantronix has recently launched a system-on-module and its integrated development board based on Qualcomm QRB5165 System-on-Chip running Ubuntu Linux OS. The Open-Q 5165RB system-on-module has been designed with a compact form factor of just 29×50 mm for edge robotics applications. Along with the public launch comes another hardware on the same Qualcomm system-on-chip, but a development board with all the header to explore the functionalities of the modules. System-on-modules are designed in such a way that they feature specialized processing cores for AI processing, image, and graphics processing.
As mentioned earlier, the SOM is built on the Qualcomm QRB5165 System-on-Chip that manufactures using 7nm technology, featuring Kryo 585 Octa-core CPU. The cores run on different clock frequencies: one Kryo Gold prime at 2.84 GHz, three Kryo Gold at 2.42 GHz, and four Kryo Silver at 1.81 GHz. With the powerful processor comes the Hexagon 698 DSP, Adreno 650 GPU, and several other processing units.
A deeper look at the Open-Q 5165RB system-on-module
SoC:

CPU: Kryo 585 Octa-core CPU
DSP: Hexagon 698 DSP with quad Hexagon Vector extensions
GPU: Adreno 650 GPU
Other processing units: Adreno 665 video processing unit, Adreno 995 display processing unit, NPU230 neural processing unit, and SPU240 secure processing unit

Memory: 8GB LPDDR5 @ 2750MHz
Wireless Connectivity: 802.11ax 2×2 MU-MIMO + Bluetooth 5.1, Bluetooth Milan ready
Video Interfaces: 2x 4-lane MIPI DSI D-PHY 1.2 and DisplayPort v1.4 on USB Type-C
Audio Interfaces: 3x 4-lane MIPI CSI camera ports + CCI I2C control
I/O interfaces: 4-bit SD 3.0, UART, I2C, I3C, SPI, configurable GPIOs, sensor I/O to dedicated Hexagon sensor DSP
Dimensions: 50mm x 29mm
Power: Power management and battery charging solutions on SOM
OS support: Ubuntu Linux OS
"With Lantronix's new Open-Q 5165RB SOM, developers gain the perfect computing core needed to accelerate leading-edge robotics application development while reducing time to market."
says Jacques Issa, VP of Marketing at Lantronix.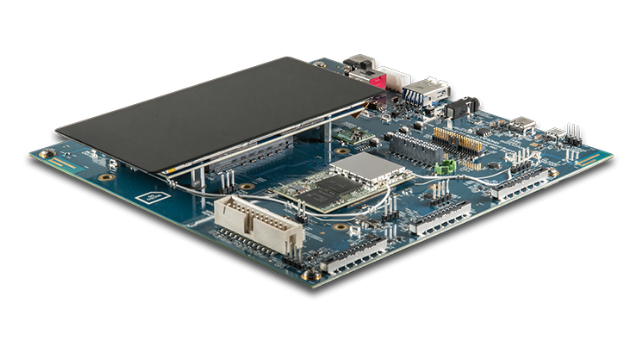 The system-on-module is expected to be famous for a variety of applications even outside of edge robotics. The expanded support for TensorFlow Lite, Qualcomm Neural Processing SDK, Computer Vision SDK, and Neural Networks API gives us the sense of its power to aid deep learning and neural networks processing applications.
After a launch of the system-on-module, there is always a development kit available along with it. The Lantronix's new Open-Q 865 SOM Development Kit comes to light to speed up product development and expose all available I/Os.
There are a lot of technical details available on the manufacturer's page. The system-on-module is priced at $580, while the development kit (without the SOM) is available at $399. Visit the product page for more information.
Join 97,426 other subscribers

Archives