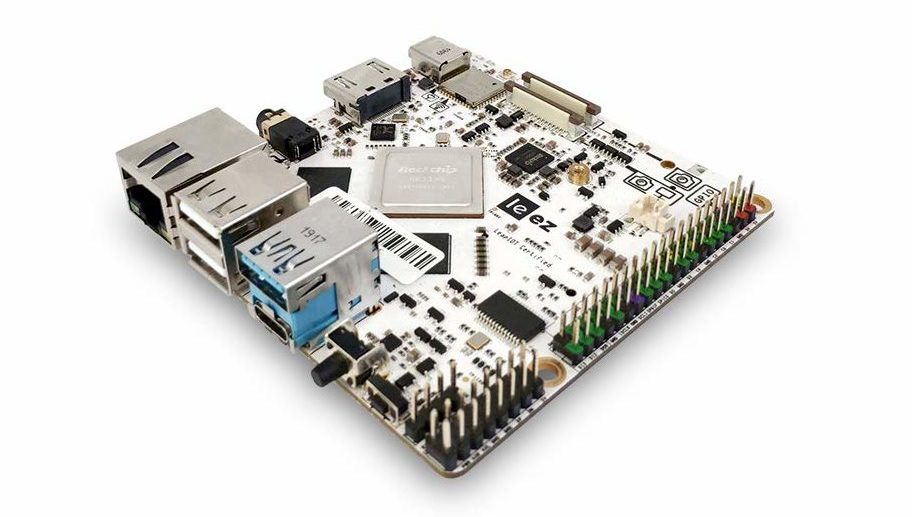 Lenovo Open Source RK3399 based AM5708 SBCs
Lenovo has recently ventured into the community-backed SBC market, flagging off with a Rockchip-based board. They follow suit with fellow PC makers Asus. Their flagship Leez P710 boasts a more powerful, hexa-core Cortex-A72 and -A53 Rockchip RK3399 than that of the Asus Tinker Board's RK3288. The Leez P710 was announced last February at Mobile World Congress and has been launched on AliExpress for $141.
At 85 x 85 x 15mm, the Leez P710 is dubbed the Smartfly Leez SBC P710 on AliExpress. It has the same price range as the early set of Rockchip RK3399 development boards like, the $149 and up Firefly-RK3399. For $141, you get 4GB LPDDR4, 16GB eMMC, WiFi/BT, and a heatsink. The $149 package includes a 5V/3A power adapter, a USB Type-C, and USB/serial cables. The $169 or $173 package gets you a camera, and the $177 package offers a 4G M.2 module. Finally, the $258 package offers a 10.1-inch touchscreen in place  of the camera or 4G. Lenovo also posted pinouts, and also schematics and images for Ubuntu and Android 7.1 and 9.0. The SBC is targeted at applications for digital billboards, new retail, face recognition, and service robots.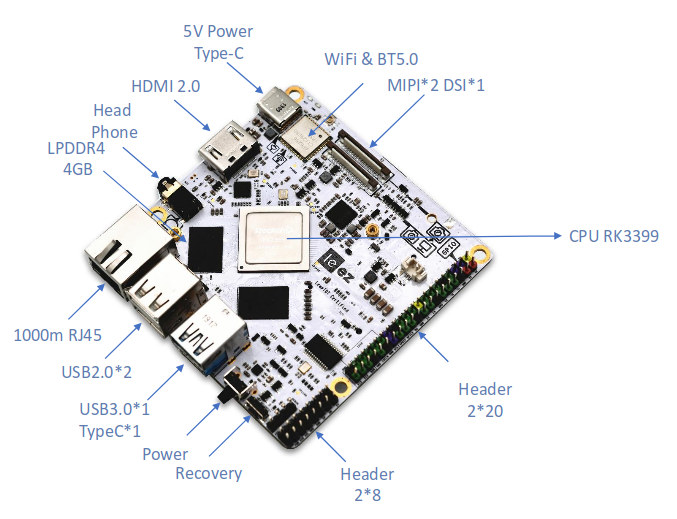 The specs listed adds a 2GB RAM option, but its not clear if it's currently available. Available also is a microSD slot in addition to the 16GB eMMC, and also a GbE port, a wireless module with 802.11ac and Bluetooth 5.0. The M.2 B-key 3042 slot offers support for the optional 4G module, also featuring and a micro-SIM slot and an IPX connector. For display features, there are triple simultaneous displays via an HDMI 2.0a port, and a USB 3.0 Type-C port with DisplayPort 1.2 support. They both offer [email protected] video. However, the third display interface is 4-lane MIPI-DSI. It also has 2- and 4-lane MIPI-CSI, headphone jack, and a mic interface. Available also is a second Type-C for power input and a pair of USB 2.0 host ports. Additional feature set includes 40- and 8-pin GPIO connectors, a debug header, an RTC with battery connector, and power and recovery keys.
 Lenovo also announced an upcoming Leez P515 SBC based on the Sitara AM5708 and a Lenovo LeapIOT platform for industrial IoT management during the MWC
The Leez P515, is an open hardware board with a more industrial focus. At 92 x 65mm, the Leez P515 features the Sitara AM5708, one of Texas Instruments' Cortex-A15 based Sitara AM57x SoCs.  The spec list shows GbE, HDMI, USB Type-C PD, and 2x USB 3.0 ports. Available also is a MIPI-CSI2 camera connector, 80-pin GPIO, and a connector for a WiFi/Bluetooth module. The spec list also reveals 1GB DDR3L-1333, 8GB eMMC, and a microSD slot. The Leez P515 is equipped with an optional 10/100 Ethernet port in addition to the GbE. The optional wireless module is equipped with 802.11ac and Bluetooth 5.0, and the HDMI 1.4a port is limited to [email protected] resolution. It has a -35 to 75°C operating range, powering at 5V/3A. No OS support is listed, but likely Linux or Ubuntu.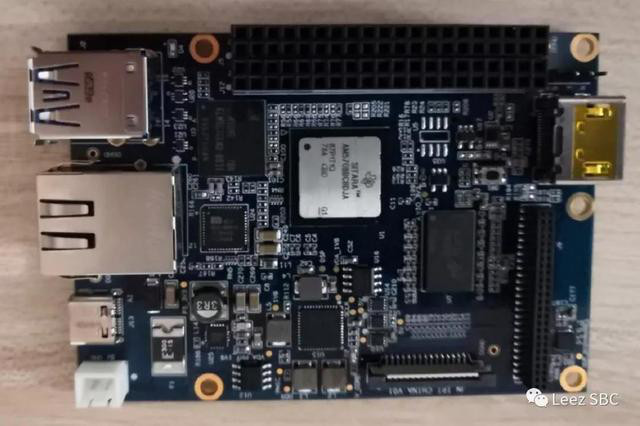 Lenovo's LeapIOT platform is designed to enable fast deployment of industrial IoT solutions with features like equipment connection, system coordination, and data analysis. The cloud-based IoT platform consists of more than 100 industrial and Big Data modules, which includes field data acquisition, industrial system connectivity, Big Data storage and computing engine, public and private cloud resource scheduling, script execution engine, and visualization of data analysis. LeapIOT functions with a separate, "enterprise level" LeapAI platform for analytics. The LeapIOT platform consists of a LeapIOT Edge client component that runs on gateways and other devices like the Leez SBCs. The lightweight edge framework enables interfaces to industrial protocols and sensors through TCP/MQTT and RS485/232. Working with the cloud platform, it enables features like message queuing, real-time streaming, and digital twins.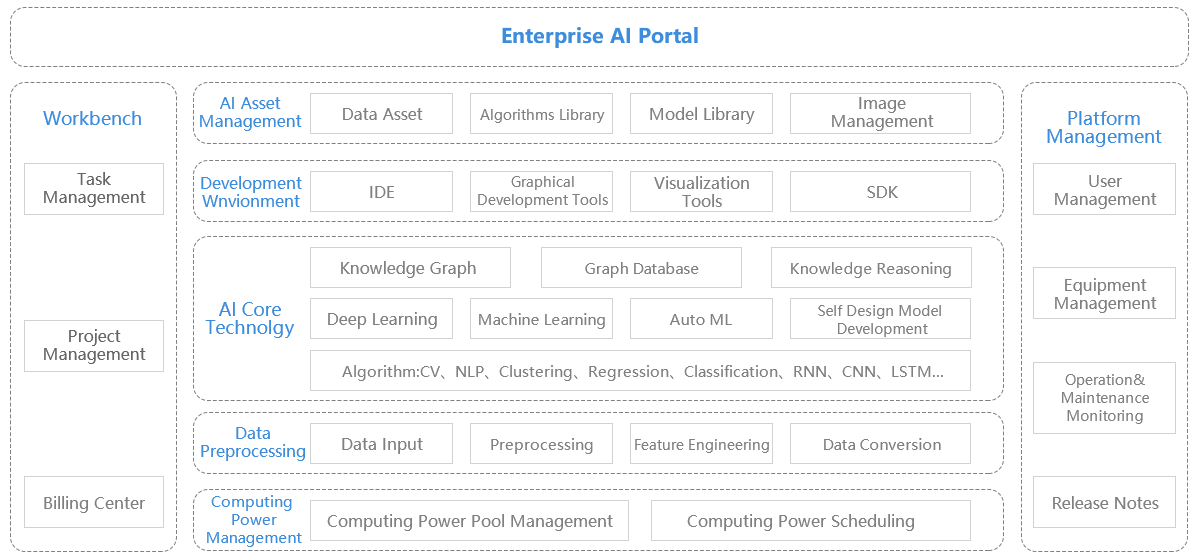 The Leez P710 is available on AliExpress with price starting from $141 with 4GB RAM. There is no pricing or availability information for the Leez P515. More information about the Leez P515 can be found on Lenovo's MWC teaser page, and more information on the P710  can be found on the AliExpress page and the GitHub page. More on LeapIOT can be found on Lenovo's LeapIOT page.
Subscribe to Blog via Email
Join 97,477 other subscribers
Archives