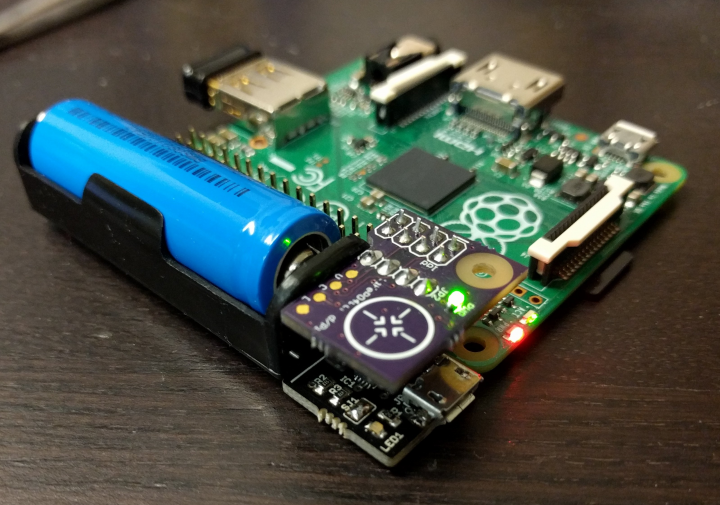 LiFePO4wered/Pi – LiFePO4 battery for Raspberry Pi
Patrick Van Oosterwijck has published a LiFePO4 battery solution for Raspberry Pi that will also act as UPS power supply:
The project is built on top of a LiFePO4wered/USB module. A small board is added with an MSP430G2131 microcontroller that takes care of monitoring input and output voltage, monitoring a PCB touch button, driving a power indicator LED and switching the load (the Raspberry Pi power). The microcontroller is also connected to the Pi's I2C bus and monitors the Pi's running state. The small board connects to 8 of the Pi's GPIO pins but leaves the rest free to allow prototyping using fly leads.
LiFePO4wered/Pi – LiFePO4 battery for Raspberry Pi – [Link]
Subscribe to Blog via Email
Join 97,590 other subscribers
Archives