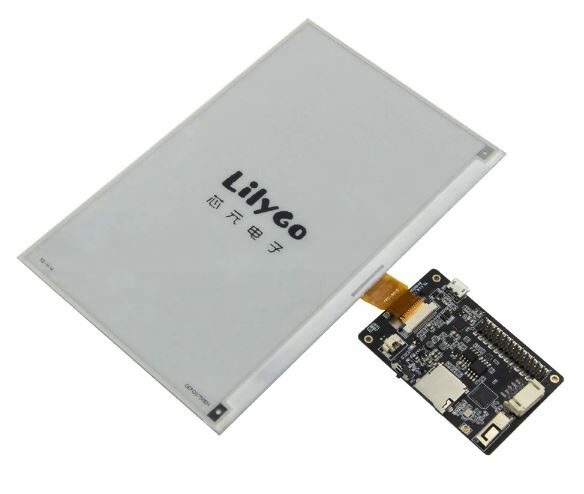 LilyGO now offers 7.5 inch E-paper Display for ESP32 Boards
It used to have smaller sizes of e-paper displays connecting to LilyGO's ESP32 boards. We saw that in the TTGO T5 which offers a choice of e-Paper displays from 1.54 inches to 2.3 inches, and the Mini e-paper Core with a really tiny 1.02-inch e-Paper display.
LilyGO is now offering up to a 7.5-inch screen display that works well with most of their T5 boards. So we can now have an ESP32 board connected with a 7.5-inch e-paper display.
LilyGO did not disclose much information on the 7.5-inch e-display but we were able to gather some facts.
The $52 7.5-inch e-paper weighs 44 grams and has a resolution of 800 x 480 pixels, a wide viewing angle and clear display, ultra-low power consumption, and communication via SPI interface. It is Arduino-programmable and backward compatible with the previous T5 E-paper solutions.
Features of the 7.5 inch e-paper display Include:
High contrast high reflectance
Ultra-wide viewing angle
No backlight displays the last content for a long time even when power is down
Consumes a minimal amount of power. Power is basically consumed only while refreshing
Comes with several development resources and examples for Arduino-esp32
Arduino programmable and backward compatible with previous T5 e-paper solutions.
Specifications:
DKE DEPG0750_U790F30 (click here for datasheet)
Screen size: 7.5 inches
Display Resolution: 800 x 400 pixels
Active Area: 163.2 mm x 97.92 mm
Pixel Pitch: 0.204 mm x 0.204 mm
Host Interface: SPI
Dimension: 170.2 mm x 111.2 mm x 1.2 mm
Weight: Approximately 44 grams
The LilyGO 7.5-inch e-display is a cheaper alternative to the Inkplate wireless displays which are also based on the ESP32, but the latter has better resolutions, a front light, a battery charging circuit, a touch screen, and possibly higher refresh rates.
The 7.5-inch electronic ink screen supports T5 development motherboards with 1.54, 2.13, 2.6, 2.7, 2.9, or 3.7 inches displays, but it is not compatible with the T5-4.7-inch board. It is perfect for applications such as shelf labels and industrial instruments.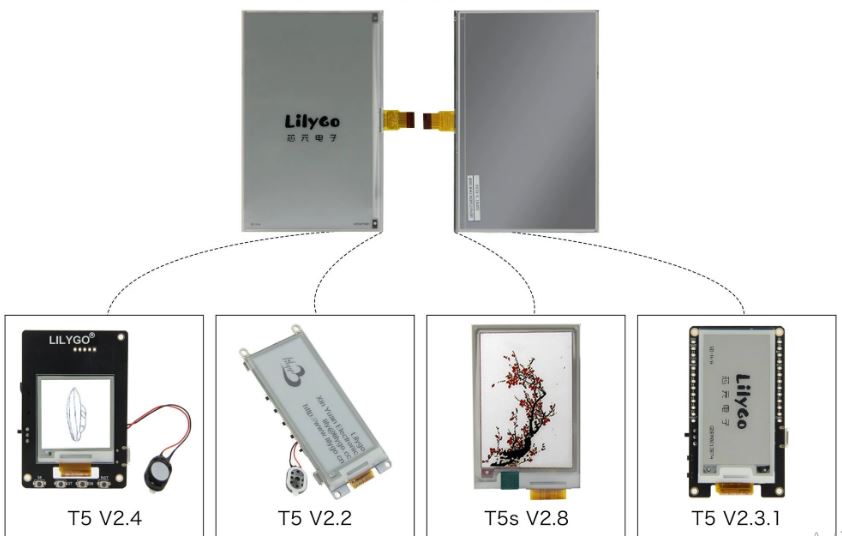 The 7.5 inch electronic paper display currently goes for $52, but if you are getting it with the T5 2.4.1 board, you will pay an additional $7, totaling $59.
You can check GitHub for guidelines on how to use the Arduino IDE along with the Adafruit GFX library to drive the e-paper display from the ESP32 microcontroller.
Join 97,426 other subscribers

Archives