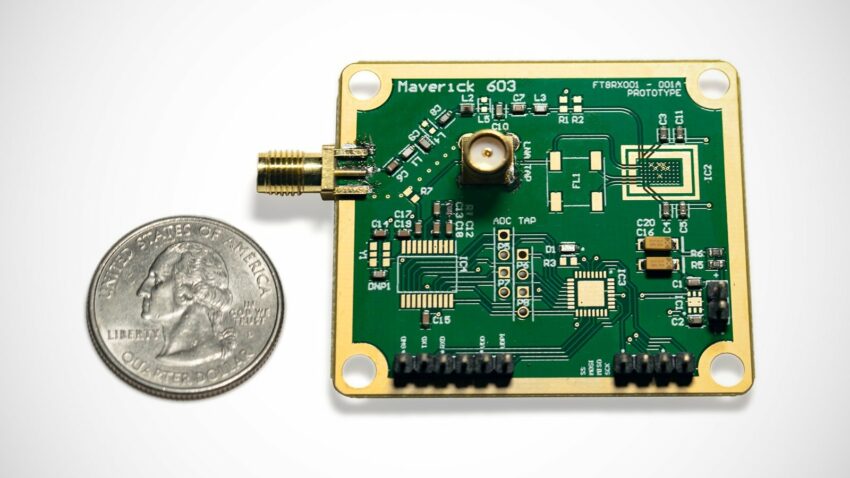 Maverick-603: The first commercially available RF device with an open-source chip
Maverick-603 is a radio-focused device with an open-source radio frequency chip featuring an ATmega 1608 microcontroller. This is one of the first commercially available RF devices that has an open-source design for engineers and hobbyists to contribute. To serve the growing demand in the RF community and open-source ecosystem, the team developed an RF device with an operating frequency range of 1 to 100 MHz and minimum signal strength of -25 dBm.
As shown in the block diagram of the open-source chip, the analog FT8 signals are received by the antenna. These signals are pushed through a bandpass filter, which removes all signals whose frequencies are outside the project's target. Once the signal is filtered, it enters the chip, which acts as a low-noise amplifier. The output of the LNA is the analog signal which needs to be converted into a digital signal. For this, the signal is passed through an analog-to-digital converter.

For those who do not know what FT8 is, it is a popular form of digital weak signal communication used primarily by amateur radio operators to communicate on amateur radio bands, with most traffic occurring on high-frequency amateur bands. FT8 operates in frequency bands where messages can be sent and received. Maverick-603 operates from 7 to 70MHz, which covers most of the popular FT8 bands.
RadioStack had the following aims when developing the Maverick-603 RF device–
A design for operation of frequency range under 100MHz.
Its ability to be decoded at the lowest volumes within amateur radio– reduces the need for additional external hardware.
No need for an amateur-radio license to receive FT8.
Origin of Maverick-603 RF device
A hardware and semiconductor design company based in Manchester, RadioStack came up with the idea of developing a Maverick-603 RF device with an open-source chip. The goal was to design an RF chip using open-source tools– Magic VLSI, Klayout, and Xschem. They figured out the support for an open-source ecosystem with extensive silicon research, network, and opportunities that eFabless had for open-source silicon, which moved them to build Maverick-603.
The team looked at the work of Ham Radio, and they were intrigued by the operation of the software-defined radio and digital mode sides. As they continued their research, the developers learned how to build a DIY FT8 receiver using a Raspberry Pi, a standard SDR dongle, a small antenna, and a Coax cable. The company's vision was to give an RF solution that would give the user a chance to understand the working of Ham Radio and expand it into the community that previously dismissed the idea due to technical reasons.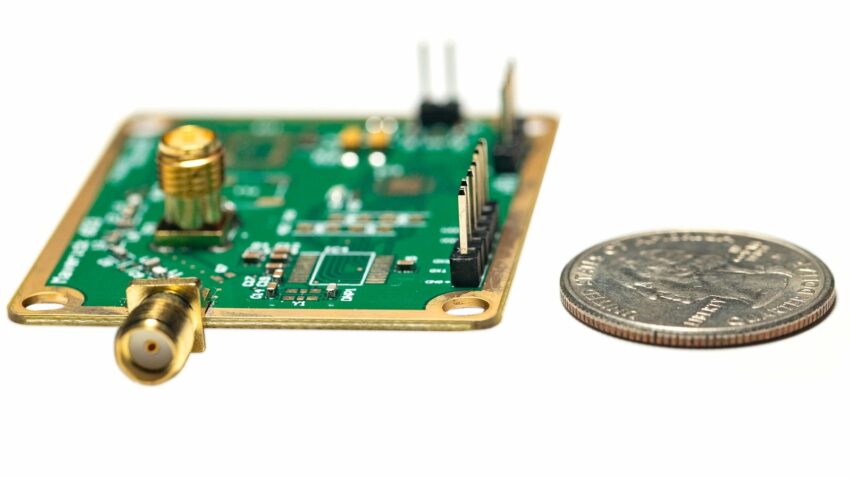 Maverick-603 is an affordable and compact FT8 receiver that would be an ideal solution for any open-source project.
Specifications of Maverick-603 RF device
Microcontroller: ATmega1608
Power supply: 3V3, 10 mA
Operating Frequency Range: 1 to 100 MHz
Data Interface: SPI and UART
Board Size: 2″ x 1.75″
From eFabless
Programmable IO ports: 38x
User project area: 10mm2
Debug: VexRiscv CPU
Memory: 3 Kbytes
Logic analyzer: 128 signals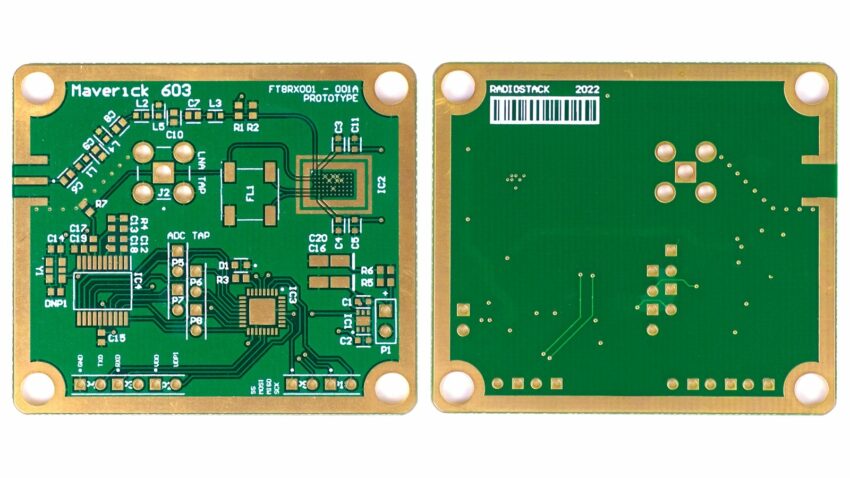 Latest update on the Maverick-603 project
In the latest Week 2 update from RadioStack, the Maverick-603 chip has been submitted to eFabless chipIgnite program on the 2211Q shuttle (Sky130 process node). The chip will be made by Skywater Technologies, based in Minneapolis, Minnesota. The management system-on-chip includes a RISC-V processor, SRAM, and a wishbone bus that extends into the user area for connecting peripherals.
[The chipIgnite program provides design and fabrication of a semi-custom ASIC of the design within a 10mm2 user area on the chip.]
RadioStack is looking for community support through a crowdfunding page on CrowdSupply. Interested people can pledge on the Maverick-603 FT8 receiver board for $149.00 USD with free shipping across the United States and $12.00 USD worldwide shipping.
Join 97,426 other subscribers

Archives