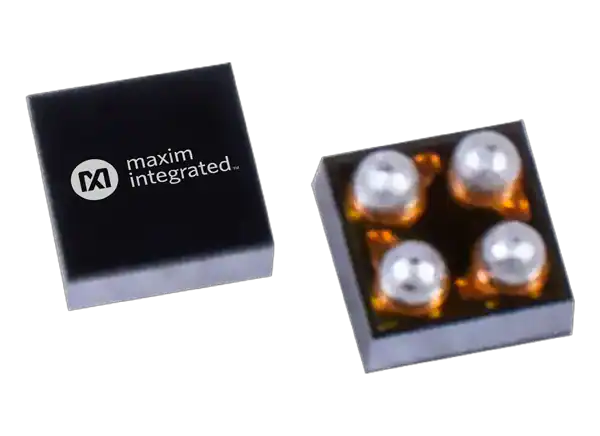 Maxim Integrated MAX16161 nanoPower Supply Supervisor
Maxim Integrated MAX16161 nanoPower Supply Supervisor is an ultra-low current, single-channel supervisory IC with glitch-free power-up. The MAX16161 monitors the power supply voltage and asserts a reset when the input voltage falls below the reset threshold. After the monitoring voltage rises above the factory-set threshold voltage (VTH), the reset output remains asserted for the reset timeout period and then de-asserts, allowing the target microcontroller or microprocessor to leave the reset state and begin operating. The MAX16161 reset output is guaranteed to remain asserted until after a valid VCC is achieved. This feature is important to avoid low-voltage cores leaving the reset state during power-up or power-down. This design also improves performance when using the MAX16161 as a simple power supply sequencer.
The MAX16161 features a Manual Reset (MR) input that asserts a reset when it receives an appropriate input signal, which may be either active-low or active-high, depending on the option. The reset output is active-low open-drain, and the device offers multiple reset timeout period options.
The Maxim Integrated MAX16161 nanoPower Supply Supervisor is specified over the -40°C to +125°C temperature range and is available in tiny, 1.06mm x 0.73mm, 4-bump WLP, and 4-pin SOT23 packages.

Features
Glitch-free power-up
825nA (typical) quiescent current extends battery life
Positive and negative level-triggered MR input options
MR debounce circuitry
Multiple available reset timeout periods
1.7V to 4.85V threshold voltage
-40°C to +125°C operating temperature range
4-bump WLP and 4-pin SOT23 package options
Application Circuit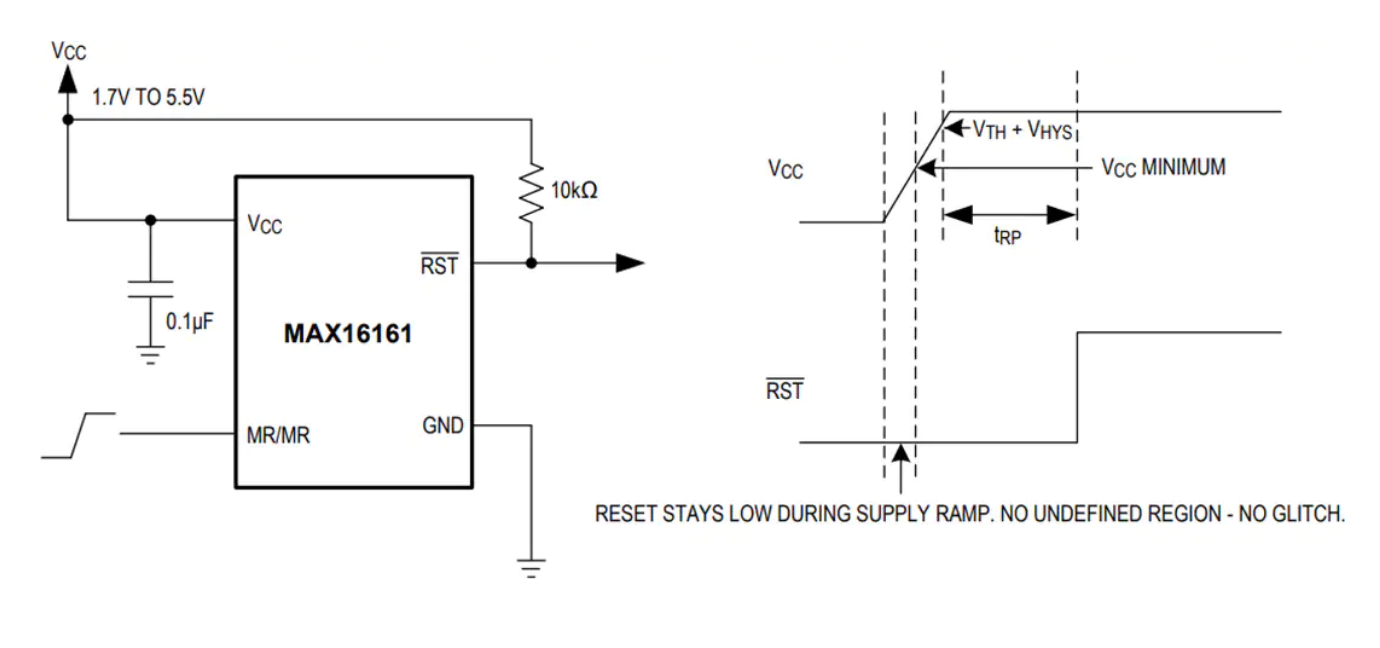 more information: https://www.maximintegrated.com/en/products/power/supervisors-voltage-monitors-sequencers/MAX16161.html
Subscribe to Blog via Email
Join 97,477 other subscribers
Archives