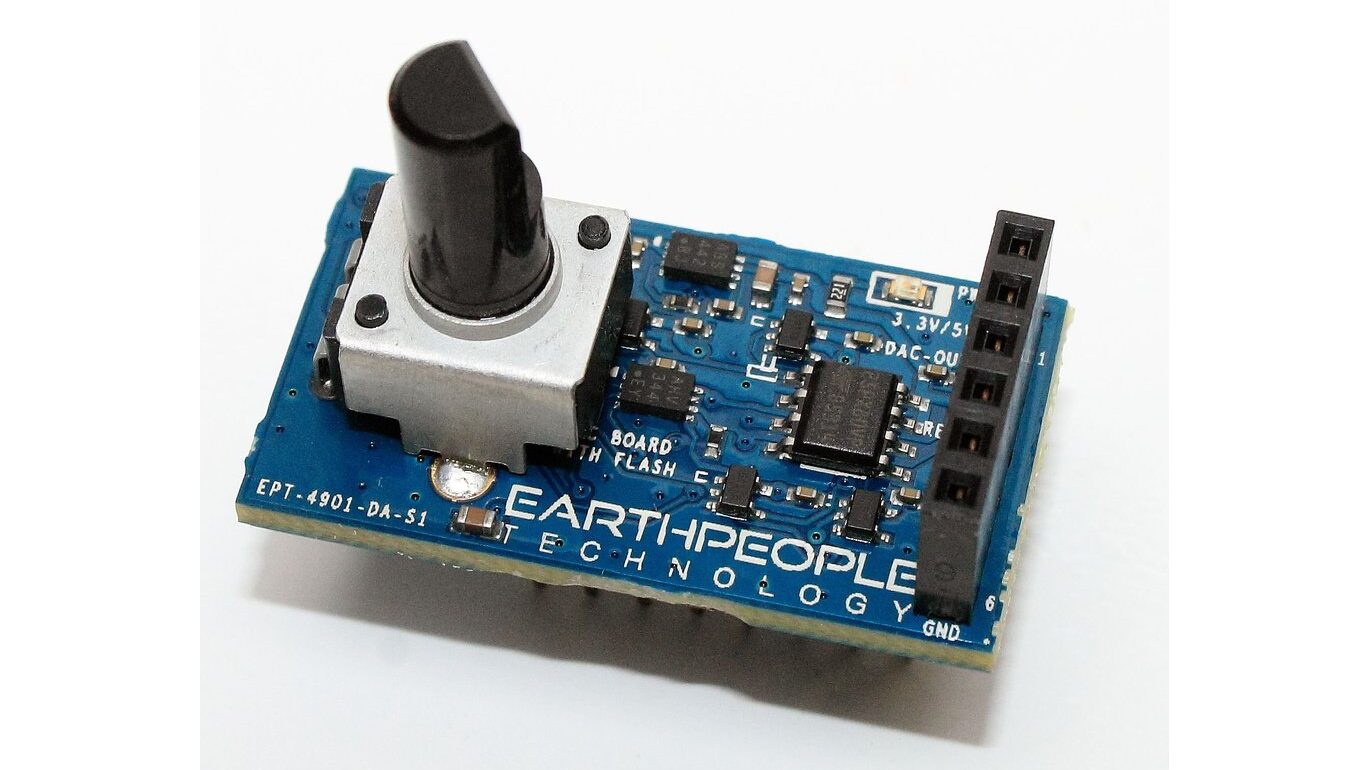 Meet the Breadboard Compatible MCP4901 DAC Based Breakout Board
US-based technology Product development company, Earth People Technology, recently announced the launch of a DAC (digital to analog converter) breakout board that is based on the popular eight-bit MCP4901 DAC Chip.
The new breakout board, in line with the nature of the products developed by the company, comes with breadboard compatibility which makes it easy to use for prototyping and DIY applications. Speaking on the features, the company announcement mentioned that the board was designed to suit applications involving development boards like the Arduino family of boards. In their words –
"This DAC board features the MCP4091 eight-bit Digital to Analog chip. It is designed to fit into a breadboard and connect to an Arduino board."
The MCP4091 DAC on which the board is based generates analog voltages from the ground to its voltage reference (VREF) — which can be adjusted to a value between the applied VCC and ground using an on-board potentiometer. The DAC takes digital inputs and converts them to an analog value between 0-255 with 0 being ground and 255 being VREF.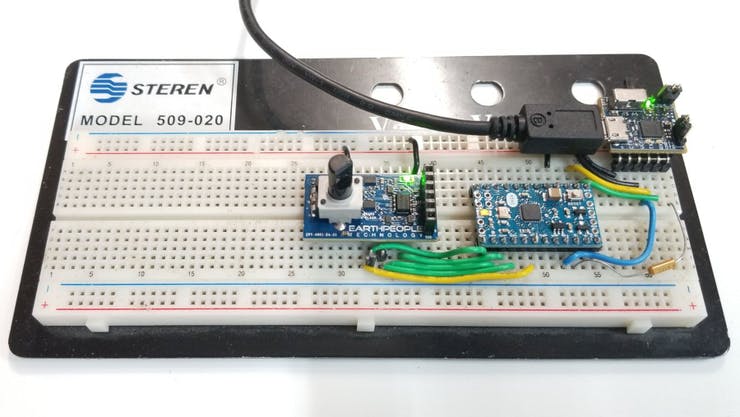 Describing the features of the breakout board, the announcement mentioned that –
"The device includes double-buffered registers, allowing synchronous updates of the DAC output using the LDAC pin," and also "incorporate a Power-on Reset (POR) circuit to ensure reliable power-up".  It also features "a resistive string architecture, with its inherent advantages of low Differential Non-Linearity (DNL) error and fast settling time", and " is specified over the extended temperature range (+125°C)."
The breakout board which was given the model name "EPT-4901-DA-s1", operates on a single rail supply of between 2.7v – 5,5v, as such could be reliably powered from a 3.3 or 5v voltage supply. It communicates with a microcontroller via an SPI (Serial Peripheral Interface) interface which reduces wiring and also makes it easy for both the DAC and the MCU to isolate themselves in such a way that the signal at the input of the ADC is not affected by interference/noise from the microcontroller.
To enable DIY enthusiasts and prototyping engineers to get up to speed, out of the box, the board comes with sample Arduino sketches that show how users can send a digital value to the board, and produce a voltage output.
More information on features and specifications of the board can be found on the recently released datasheet, and it can be bought from Earth People Technology's Tindie store, for $6.99.