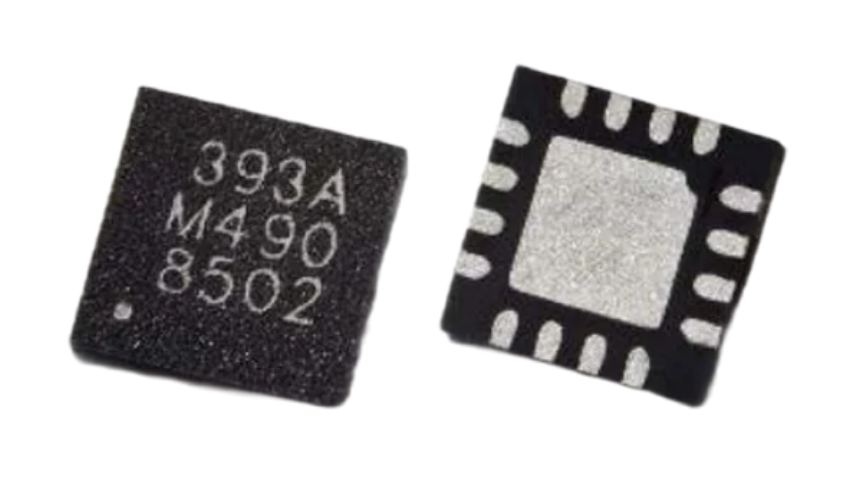 Melexis MLX90392 Triaxis Micropower Magnetometer
Melexis MLX90392 Triaxis® Micropower Magnetometer is a programmable sensor IC offering a 16-bit output proportional to the magnetic flux density sensed along the XYZ axes, along with temperature output signal. The MLX90392 is based on Melexis proprietary Triaxis technology. By selecting which axes are to be measured, the raw data can be used as input for further post-processing by an external microcontroller, making the device suitable for applications such as joysticks, rotary knobs, linear strokes, and complex 3D position sensing.
The MLX90392 is available in 2 magnetic variants:
±5mT range for low noise applications (MLX90392ELQ-AAA-010-xx)
±50mT range for for position sensor applications (MLX90392ELQ-AAA-011-xx)
The Melexis MLX90392 Triaxis Position Sensor is offered in a compact 2.0mm x 2.5mm UTDFN-8 package, ideal for space-constrained applications.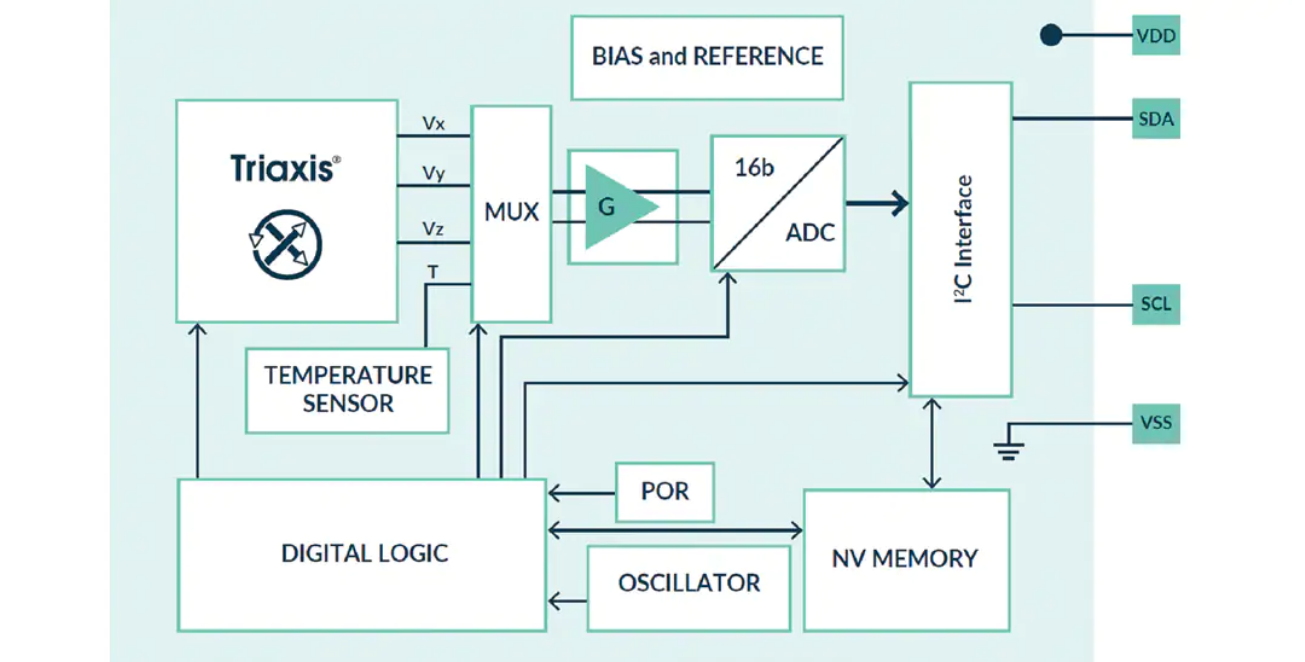 Features
Programmable parameters on the fly
0mT to 5mT/5mT to 50mT magnetic range
Triaxis Hall technology

1µTrms  for the ±5mT variant
7µTrms  for the ±50mT variant

Micropower

Power down current of 1.5µA
Supply voltage of 1.8V

Selectable modes

Single Measurement
Continuous Mode up to 1.4kHz (XYZ)

Fields of motion

On-axis
Off-axis
Joystick
Linear

Integrated temperature sensor
Digital 16-bit output for magnetic and temperature (XYZT)
I2C output interface; 1.4kHz data rate
Operating temperature range from -40C to +85℃
2.0mm x 2.5mm x 0.4mm UTDFN-8 package (JEDEC qualified)
more information: https://www.melexis.com/en/product/mlx90392/3d-magnetometer-micro-power-and-cost-conscious
Join 97,426 other subscribers

Archives