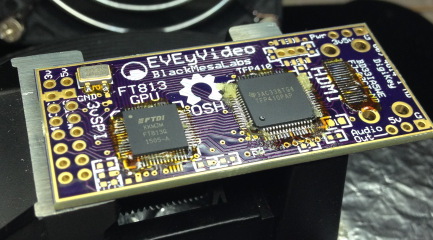 Mesa-Video : 800×600 Digital video for Arduinos
blackmesalabs.wordpress.com has build a video system for Arduino boards:
This post describes Mesa-Video, a low cost, low power, small size and fully Open Source Hardware and Software solution for providing 800×600 digital video for Arduino ( and other ) microcontrollers. Mesa-Video makes it quick and easy to display text and 24bit color graphics from any MCU using a single UART serial port pin. Applications for Mesa-Video are embedded projects requiring video output and embedded developers wanting real time visibility into their system operation. Mesa-Video is the 1st of multiple Mesa-Modules planned.
Mesa-Video : 800×600 Digital video for Arduinos – [Link]
Subscribe to Blog via Email
Join 97,477 other subscribers
Archives