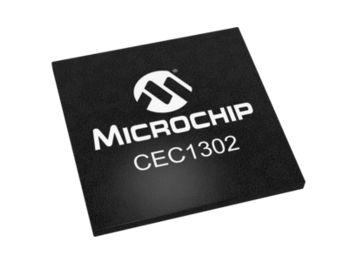 Microchip's first ARM processor with cryptographic engine
Clemens Valens @ elektormagazine.com discuss about the new CEC1302 microcontroller from Microchip. This is the first Microchip microcontroller with an ARM core. He writes:
Based on a Cortex-M4 core its main feature is its integrated cryptographic engine supporting public key encryption, symmetric key encryption, secure hashing and random number generating.

Besides its ARM core the CEC1302 incorporates 128 KB of SRAM and 32 KB of boot ROM. Contrary to popular design, the device does not have flash program memory, instead it has two SPI memory interfaces to connect to external program memory.
Microchip's first ARM processor with cryptographic engine – [Link]