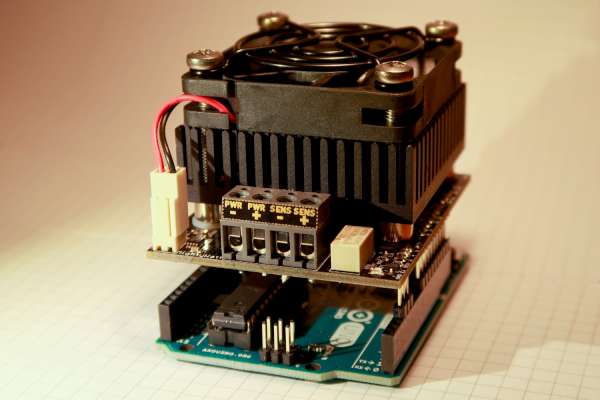 MightyWatt: 70W Electronic Load for Arduino
Jakub designed and built a programmable electronic load for Arduino, the MightyWatt R3:
MightyWatt R3 is a programmable electronic load. That means you can use it for testing batteries, power supplies, fuel cells, solar cells and other sources of electrical power. You can also make a programmable power supply from a fixed-voltage power supply and MightyWatt R3 and use it for example as an intelligent battery charger.
MightyWatt: 70W Electronic Load for Arduino – [Link]