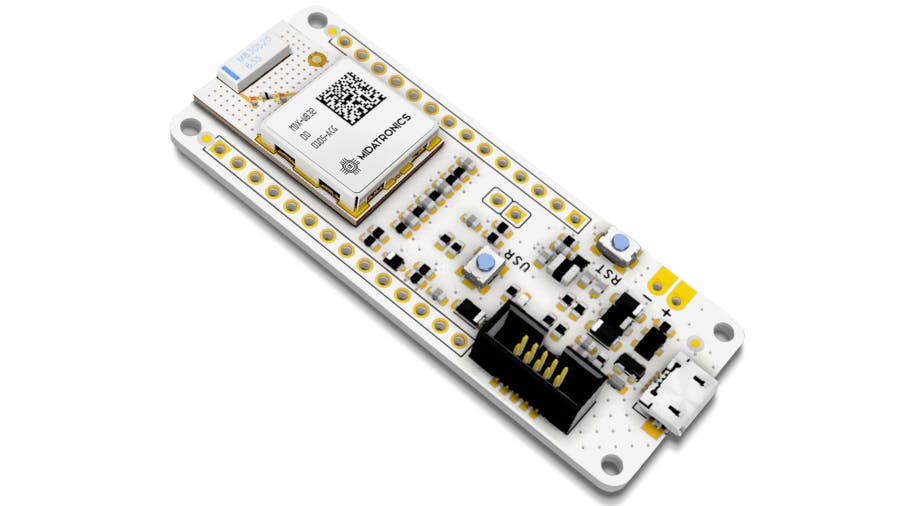 MKR SharkyPro Boards Packs STMicroelectronics' STM32WB55CG into an Arduino MKR Form Factor
In the midst of discovering wireless modules that simplify Bluetooth LE, Zigbee, OpenThread connectivity, it turned out that Midatronics also has a SharkyPro module based on STM32WB55, and they have launched a pair of Arduino MKR form factor development boards called MKR SharkyPro I & II.
The Sharky MKR boards are built around the SharkyPro module that has STMicroelectronics' STM32WB55CG/CE MCU with a 64 MHz Arm® Cortex®-M4 core serving as the application processor and a 32 MHz Arm® Cortex®-M0+ core as the network processor. They are also Bluetooth 5.0-certified with support for Mesh 1.0 software, proprietary BLE stacks, OpenThread software, and other IEEE 802.15.4 proprietary stacks like ZigBee ® , or proprietary protocols.
Key Features and Specifications SharkyPro I & II include:
SharkyPro Wireless Modules

STMicro STM32WB55CG/CE wireless MCU with an Arm Cortex-M4 core @ 64 MHz and an Arm Cortex-M0+ core @ 32 MHz; 512KB flash; 256KB SRAM
2.4 GHz – RF transceiver
Bluetooth 5.0 Low Energy, Bluetooth Mesh 1.0, OpenThread, Zigbee, General IEEE 802.15.4 protocol stacks
Onboard chip antenna (for SharkyPro I)
SMA antenna connector (for SharkyPro II)
3.3V supply voltage
13 nA consumption in shutdown mode
600 nA consumption in Standby mode + RTC + 32 KB RAM
Operating temperature: -40 °C to 85 °C
RX Sensitivity: -96 dBm
Dimensions: 23 mm x 14.6 mm

1x Micro USB port for power and programming
2x 14-pin headers compatible with Arduino MKR pinout and featuring USART, ADC, SPI, I2C, QSPI
1x 8-pin SWD connector
1x Reset button
1x User-programmable input button
User LED
Power Supply: 5V via Micro USB port, 2.5 to 5.5V via Vin pin, 2.0 to 5V via Vbatt pin (battery)
Dimensions:

MKR SharkyPro I – 63 mm x 25 mm
MKR SharkyPro II – 72.5 mm x 25mm
SharkyPro I & II have the same specifications but can be distinguished by whether they have an on-board chip antenna or an SMA connector for an external header. If it's the former, it is the MKR SharkyPro I but if it is the latter, it is the MKR SharkyPro II. Also, when it comes to size, SharkyPro II is also a little bigger than the SharkyPro I.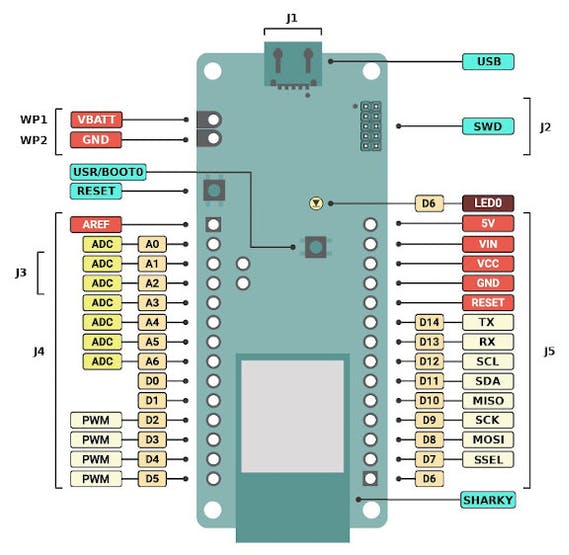 The two boards are breadboard-friendly and are designed to be pin-compatible with Arduino's MKR boards. You can use Arduino IDE to program the boards or the SWD header alternatively, via an STLink in-circuit debugger and programmer alongside SW4STM32, Atollic, IAR, or Keil IDE.
The boards and the module are currently available but nothing about their prices has been disclosed publicly. Other details however are available on the product pages for the development board and the module.