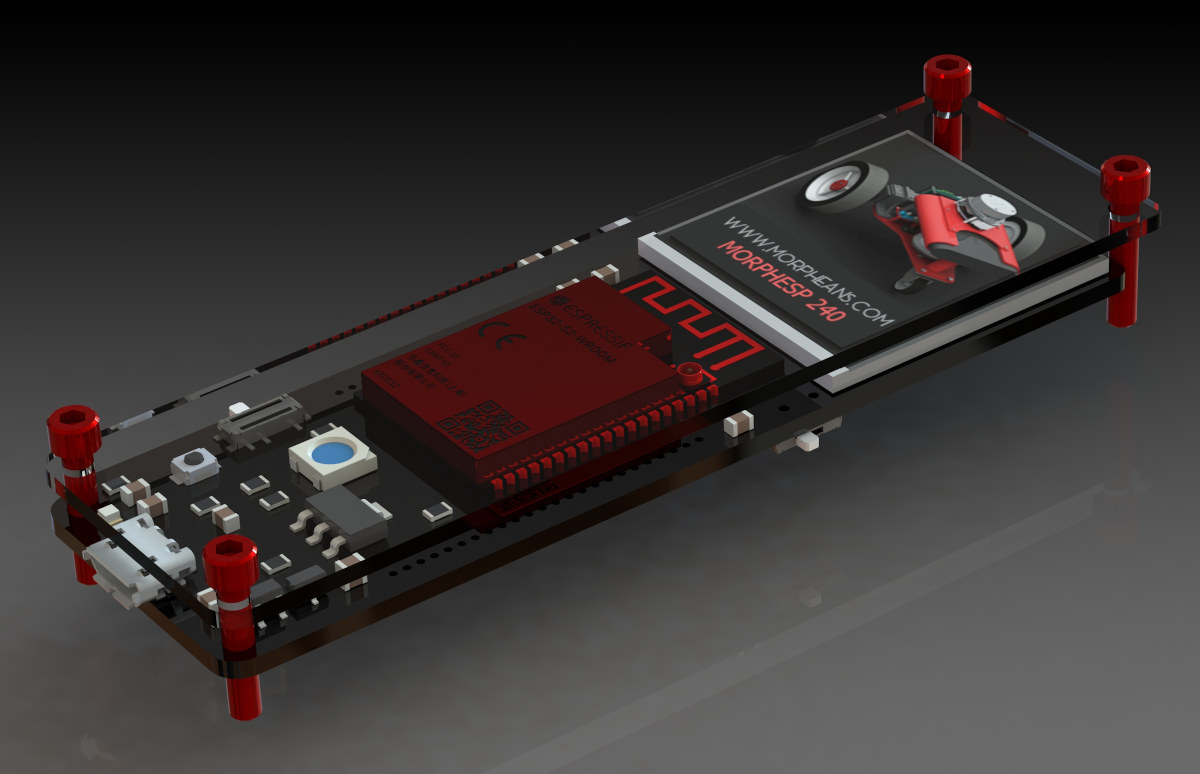 MorphESP 240 ESP32-S2 board integrates a 1.3-inch color display (Crowdfunding)
We have seen a lot of variations of the ESP32 throughout its life cycle. At Morpheans, the lack of boards for the ESP32-S2 triggered them into making their own take on the board. Then, the MorphESP 240 was born! An ESP32-S2 based board with a high-resolution IPS, colorful display built right beside it.
The MorphESP 240 has about everything you can expect from an ESP32 board and goes beyond it with its added 1.3″ display. Besides that, it is easy to use, open hardware board, compatible with the Arduino and CircuitPython programming platforms. One of the main goals was to make it small and light, and that is where this board may shine over its competitors:
ESP32-S2 WROOM – 240 MHz single-core MCU, with 128 kB ROM and 320 kB SRAM memories and an 802.11 b/g/n/ 2.4 GHz Wi-Fi module
On-board 240 x 240 IPS display (ST7789, driven by SPI)
Multicolor WS2812B RGB LED
Built-in USB charging module JST connector for a battery
5 V to 3.3 V regulator, to feed additional modules
Weight of 20 grams and package size of 89 x 28 x 6 mm
Optional acrylic enclosure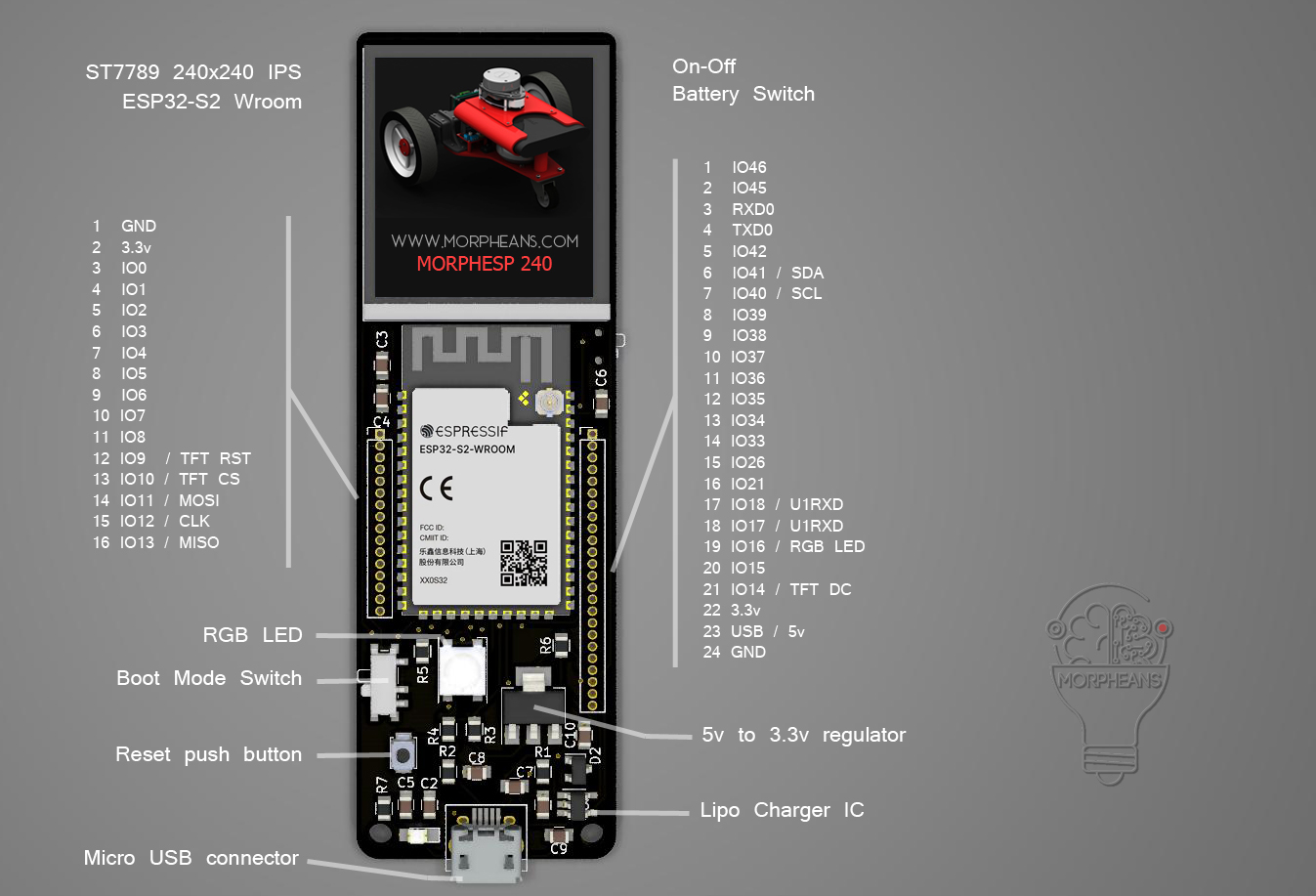 Besides the interesting set of features, this project is open-hardware, which means you can dig into the schematics and the files for the acrylic enclosure if there is something you want to tinker with, which is a nice addition by Morpheans. It also makes an interesting board for learning, considering it can be used with Arduino and CircuitPython. Lastly, it suits all sorts of projects that need Wi-Fi capabilities and to display something to the user, such as IoT gateways, sensor networks, measuring equipment, among other things.

Now, we have seen multiple variations of the ESP32 (some even include a color display, such as the Core2 ESP32 from M5Stack, which even has touch capabilities or the ESP32-S2-Kaluga-1), so why discuss the MorphESP 240? Well, let us go into more detail over it, and you will easily see that the details added make it an interesting option. Firstly, the ESP32-S2 still has not had many kits of its own. Then, its display: even though is not new, the inclusion of a display into an ESP, is always something to consider. Lastly, it offers some advantages over its competition, that makes it more suitable for some projects, as you can see in the table below:

As you can see, the MorphESP 240 gets the upper hand when it comes to weight, dimensions, and price, making it a considerable option especially in small projects, and its sleek optional casing certainly hits the eye. Regarding pricing, the MorphESP is available in CrowdSupply for $39. Currently, its campaign is about 32% funded with still 41 days left, so they are well on their way to their goal.
MorphESP 240 CrowdSuply link: https://www.crowdsupply.com/morpheans/morphesp-240
Join 97,426 other subscribers

Archives