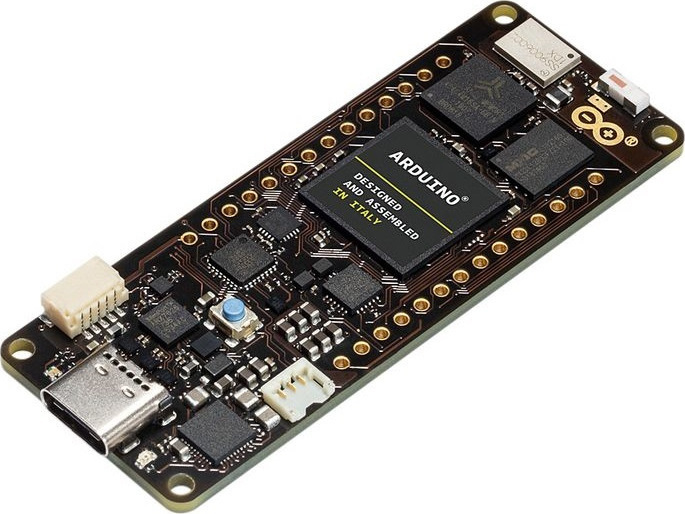 Motor Control Innovation: EEWeb Design Contest with Arduino Portenta and Altium Designer
The EEWeb Design Contest First Edition sponsored by Arduino and Altium is now open for submissions.
This inaugural contest challenges hardware design enthusiasts from all over the world to develop an imaginative and innovative design project of a motor control system with the Arduino Portenta H7 board. In the comments section below, participants present their design idea in a maximum of 300 words, i.e., the objective of the project, components required for its realization, and targeted applications.
Submission of proposals is open until Nov. 19, 2021.
EEWeb then reviews all proposals, and the best ones are granted the Arduino Portenta H7 board and a license to Altium Designer for the duration of the contest. They also receive a $200 contribution to purchase the components needed to complete their project.
The contest starts on Oct. 26, 2021 and ends on Feb. 27, 2022.
At the end of the contest, the winners have the opportunity to present their projects to industry experts at PowerUP Conference. They also win Amazon coupons and a one-year license to Altium Designer.
Schedule
Opening date: Oct. 26, 2021
Project submission: Nov. 19, 2021
Preliminary evaluation: Nov. 22, 2021
Closing: Feb. 27, 2022
Deliverables: March 2, 2022
Award ceremony: March 9, 2022
Good luck everybody!
more information: https://www.eeweb.com/motor-control-innovation-eeweb-design-contest-with-arduino-portenta-and-altium-designer/
Join 97,426 other subscribers

Archives