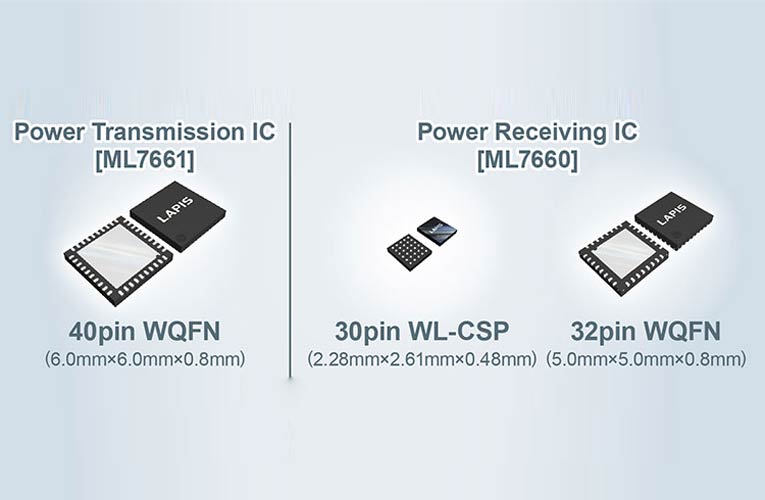 New 13.56MHz Wireless Power Supply Chipset for Wearable Devices and Industrial Equipment
ROHM Group company LAPIS Technology has developed a new chipset that utilizes the 13.56MHz frequency band for both wireless power supply and Near Field Communication (NFC) and contributes to improved design flexibility in devices with rotating mechanisms that would be restricted by wired designs, such as industrial equipment, PC cooling fans, and e-bike torque sensors. This chipset is capable of providing up to 1W of wireless power for compact and streamlined wearable devices, and for industrial smart, miniaturized, and sealed solutions.
The new ML7661 (transmitter) and ML7660 (receiver) eliminate the need for an external MCU by incorporating a control circuit required for transmission/reception which makes it ideal for wearables with a large battery capacity designed to be worn for long time frames. This chipset features an in-built communication protocol that supports both I2C and SPI interfaces, enabling control of digital sensors and other devices without an MCU.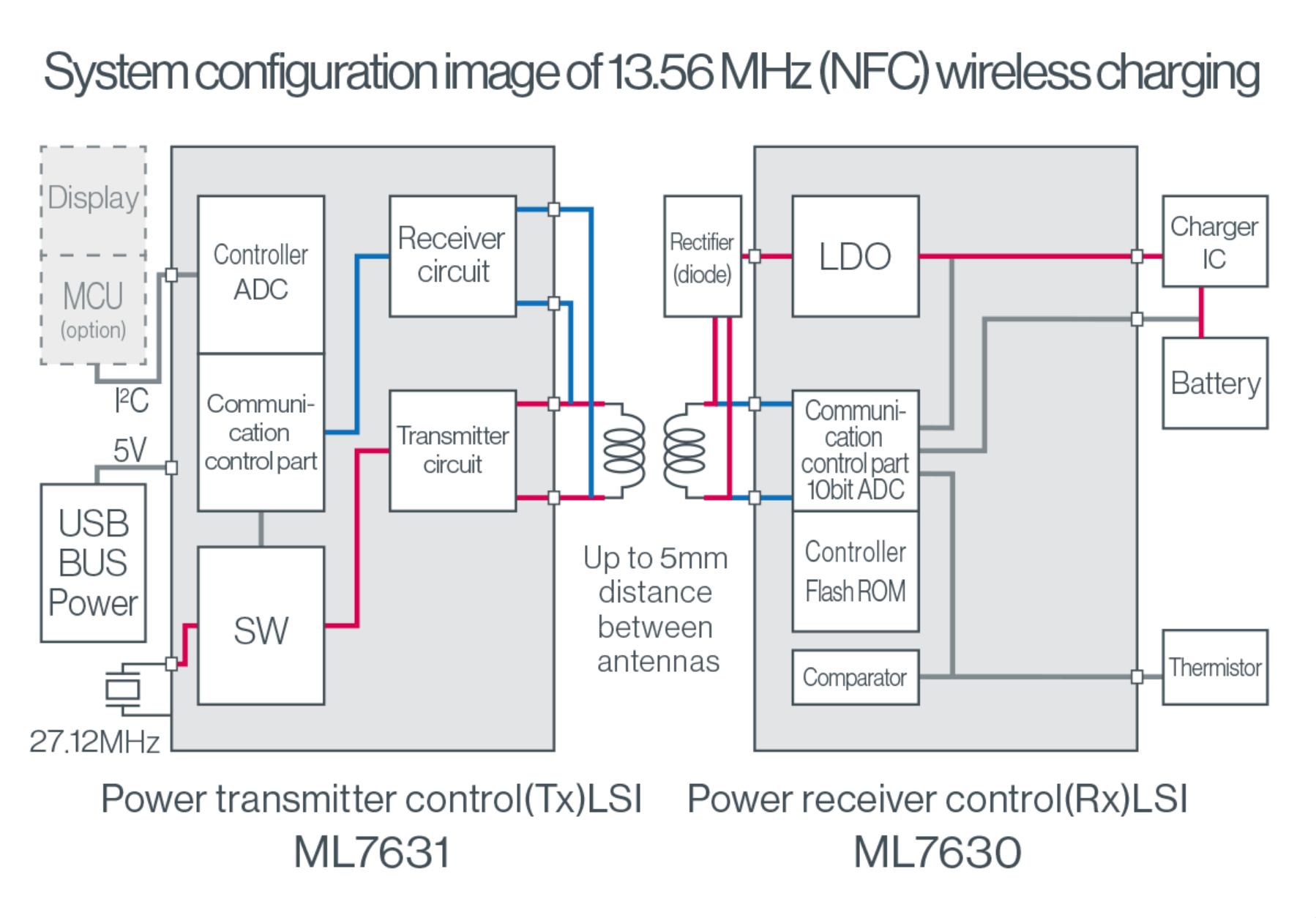 Key Features
Delivers up to 1W of power in the industry's smallest system size
Enabling both wireless power supply and communication contributes to improved application design flexibility
MCU-less system configuration reduces development load
In addition, this chipset facilitates system configuration by adjusting power transmission to increase power supply efficiency and setting parameters such as temperature thresholds according to the specifications of the rechargeable battery which eliminates the need for a system control MCU along with the requisite program development, reducing development load considerably.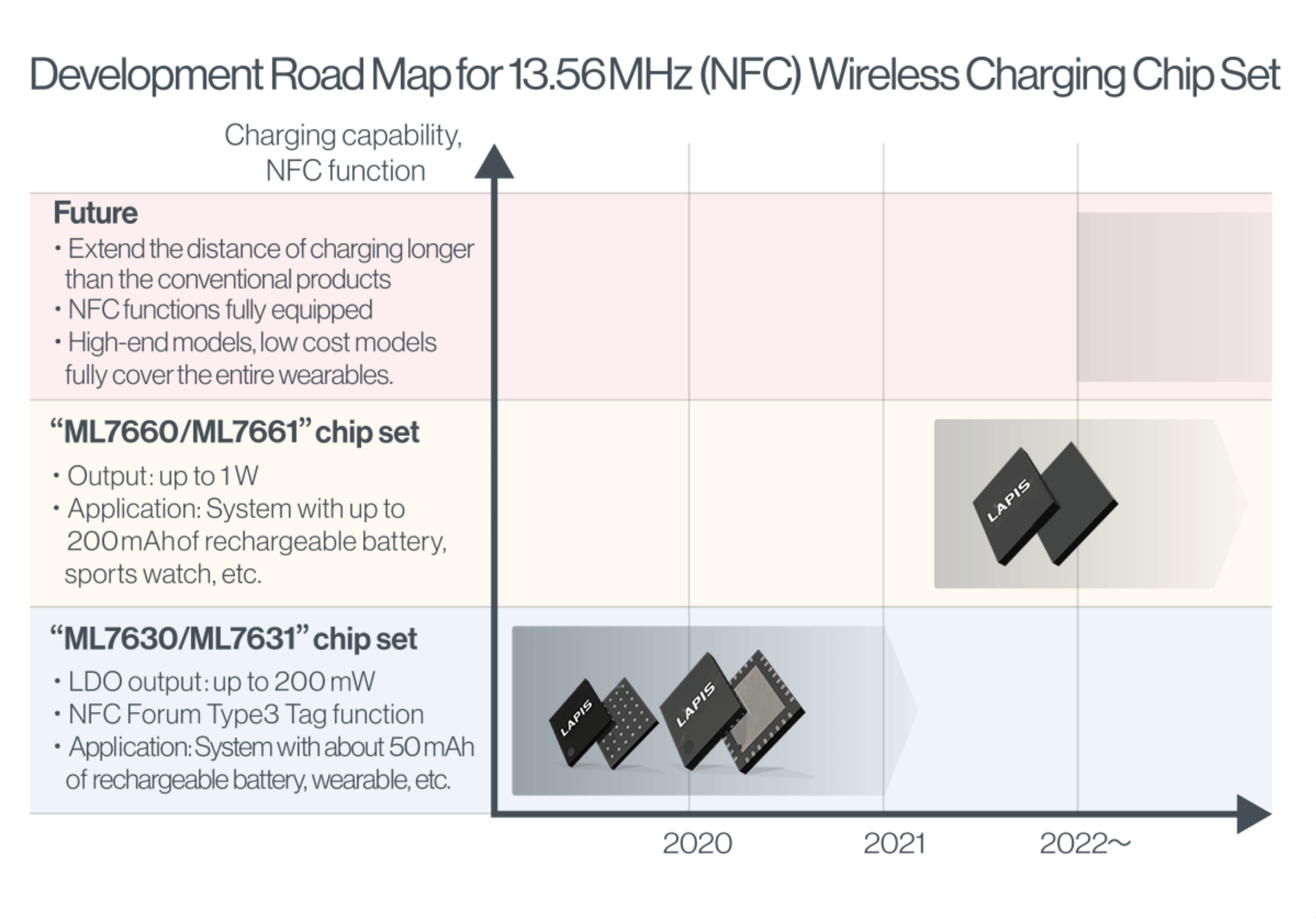 more information: